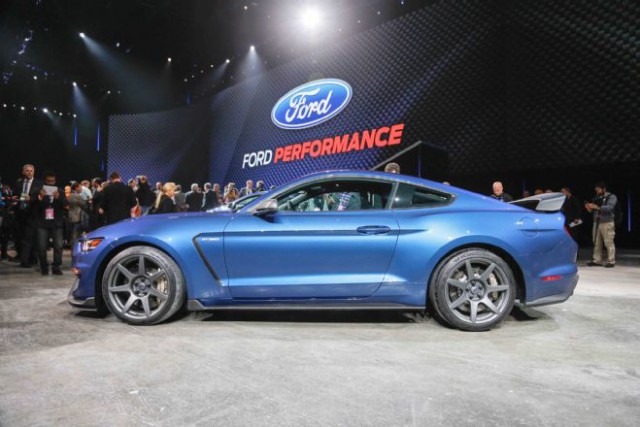 The new Shelby GT350R is a revelation for Ford Mustang fans. First announced at the North American International Auto Show, the new Shelby might be the next best American supercar. With the death of the Viper, Shelby GT350R certainly has the muscle to take on this role.
Featuring a flat-plane crankshaft and a sky high redline of 8,250 RPM the new Shelby generates more than 500 horsepower in stock form. The remarkable torque range and incredible power delivery is just a few of the reasons why the Shelby GT350R is the new flagship for Ford.
By now every detail of the new Shelby has been drooled over, but there's one fact we're willing to bet you didn't know. The new carbon fiber wheels manufactured by Ford to fit at all four corners uses quite a bit of NASA technology.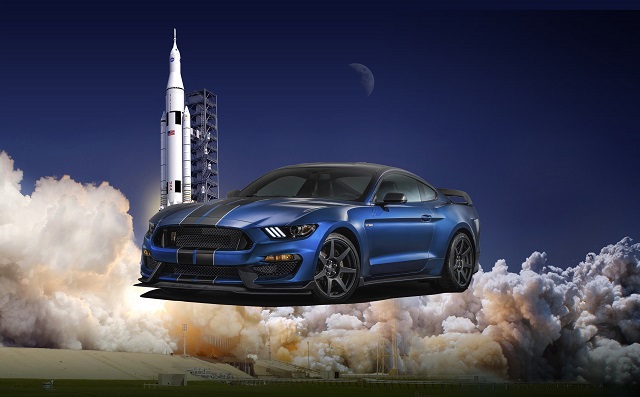 The cutting edge carbon fiber rims are incredibly light and durable. Tipping the scales at just 18 lbs each or 8.1 kg, it's a remarkably low unsprung weight for the new Shelby. While carbon fiber wheels were all the rage at the past 2015 SEMA car show, there's one advantage that the Shelby GT350R has over the competition.
Coated with a highly durable ceramic spray, the Shelby rims are incredibly tough. NASA's aerospace coating is as hard as a diamond and one of the lightest and strongest materials in the world. Normally used to coat the engine turbines on the NASA space shuttles, this coating helps protect and prolong engine life.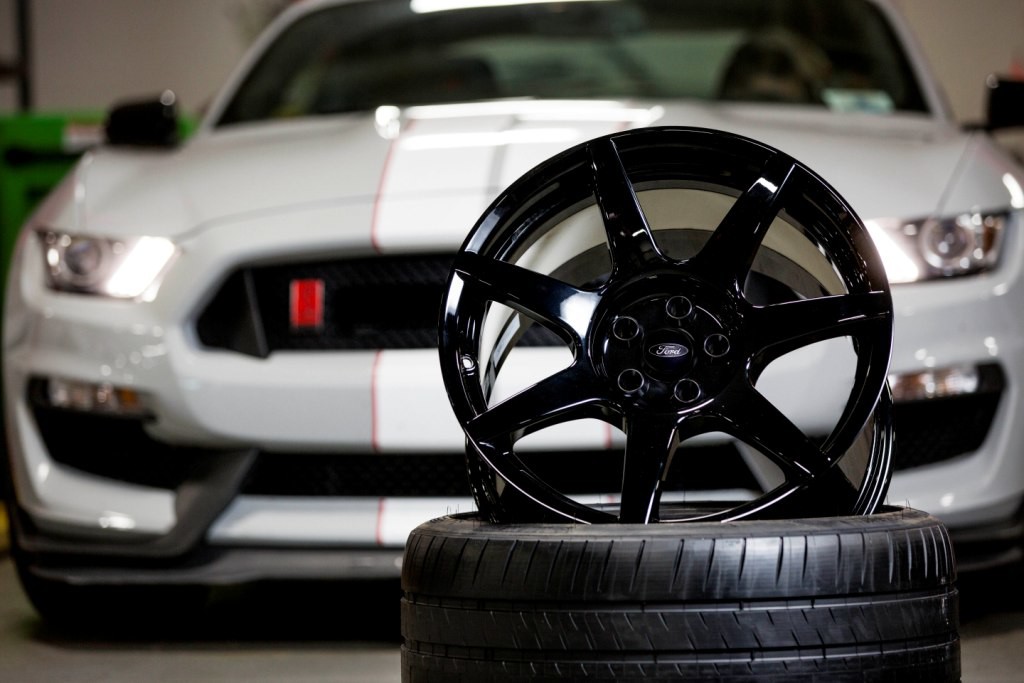 This incredible technology is just another feature on an already awesome supercar. The new Shelby GT350R is a track ready machine that's one of the fastest production vehicles that Ford has ever built.
NASA's ceramic coating on the carbon fiber wheels will come in handy to keep brake temperatures down. Which is a good thing because the new Ford Mustang Shelby GT350R's front brakes can exceed 1652 F or 900 deg C.
The new Shelby is just a name, as it's no longer produced by Shelby but it's a supercar that could redefine American V8 performance. Want more information about the Ford Mustang? Subscribe to My Pro Street today and get all the latest in tech tips and automotive news.