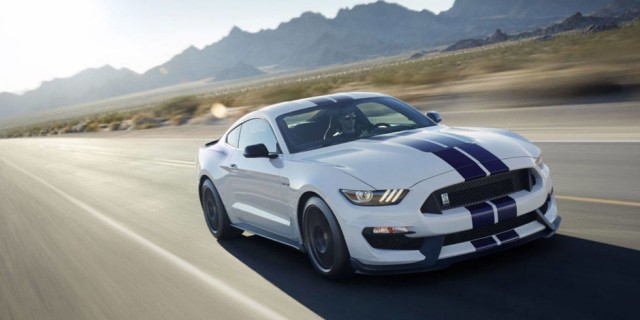 Just look at the 2016 Ford Shelby GT350 Mustang and you can see the clear inspiration from the very man the car shares it's name. The latest addition to the Shelby stable truly has blended the concepts of track car with the proper amount of modern technological gizmos, creating one incredible vehicle.
Half a century has passed since the late Carroll Shelby first modified his first Mustang and it's remarkable to see how much history went into the design process of the new Mustang. This is especially notable because this is Ford's SVT team and not Shelby American's build as they discontinued their Shelby GT350 a year ago.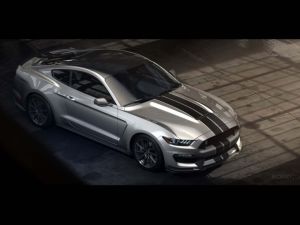 At the heart of the 2016 Ford Shelby GT350 Mustang is a 5.2 liter V8 that Ford says will produce more than 500 horsepower, and it's tachometer shows a lofty 8200 rpm redline. Aiding the high revving powerplant will be the fact that it will have a flat plane crankshaft as opposed to the cross plane most of us gearheads have come to love and modify.
With the ability to operate as a counter balance-less crankshaft the engine will be able to rev faster and higher than it normally would. Because flat plane crankshafts fire alternately, there is no energy loss and the engine will expunge and scavenge much more efficiently.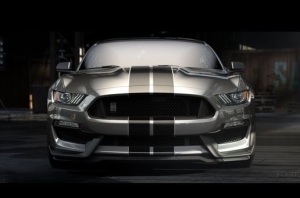 Executive Vice President of Global Marking gushed about the Shelby, calling the combination of a naturally aspirated, high-torque engine "magical".
The 2016 Ford Shelby GT350 Mustang looks considerably different and more aggressive than the new Mustang. Aerodynamic improvements to the front end and hood make it look meaner and the fenders were widened to accept a larger rim and contact patch.
Recaro seats fill out the interior complete with a flat-bottom steering wheel for that true track feel from the factory.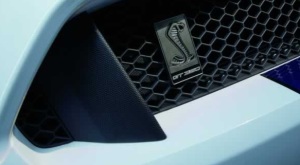 But that's not where the 2016 Ford Shelby GT350 Mustang stops, with the ability to preset your own braking system and steering feedback as well as throttle control and suspension control. You can store and set these values per driver giving the new Shelby a true multi-driver interface. Adjustable suspension is nothing new to the aftermarket world, but car manufacturers have done well with the MagneRide system which is what's in the new Shelby.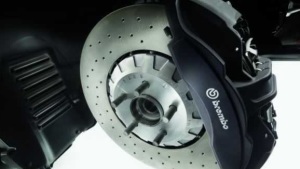 The MagneRide magnetorheological variable suspension allows for adjustments at each corner, that can take the edge off some of the road imperfections and increase feedback and response at the same time. This ability to adjust each corner is much like aftermarket units we've all grown to love, but the new Shelby will also feature a Ford calibrated Torsen limited-slip differential, which could make it a track monster out of the box.
Optional upgrades include leather seats, upgraded sound system by Shaker and an 8 inch touchscreen. Ford hasn't released official numbers on the 2016 Ford Shelby GT350 Mustang quite yet so stay tuned for more coverage.