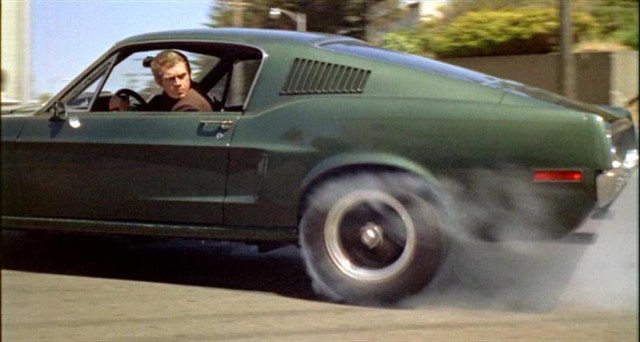 Easily one of the most debated facts in movie history, everyone has their own opinion on the greatest car chase scenes in cinema. After all what makes any one chase scene great in one person's eyes might not be what you are looking for. After all beauty is in the eye of the movie beholder.. or something like that.
So in this vein of thinking I know that many of the choices here on our Top Ten car chase scenes might foul your plugs. I am well aware of this fact so I respect any disagreements with my list you may have. Because this list is as all inclusive as humanly possible, many of the entries on this list will lack the modern day flair of today's CGI fueled car chase scenes.
Call me old fashioned but I rather enjoy the lack of CGI and computer graphics in any good car chase scene. Much like fake bullets, machine gun muzzle and blood splurts, computer generated cars and crashes just don't rev my engine. So without further ado, here's my take on the Ten Best car chase scenes in movie history.
Ten Best Car Chase Scenes
Cinematic car chase scenes have fast become some of the biggest staples in action movies. Whether it's a spy movie, action flick, or suspenseful thriller there's undoubtedly one of your favorite car chase scenes that come to mind. For this top ten list we've combed through countless movie titles to track down some of the fastest and most exciting car chase scenes in movie history. Agree with our list or think we've missed any entries? Let us know below!
1
Can Fast and Furious 8 crack the list?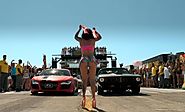 The movie series borne from the backstreets of illegal street racing has certainly grown into much more than that in recent iterations. However the underlying theme of the new "Fast and Furious 8" movie remains much of the same. Fast cars, furious action and scantily clad women all figure to prominently feature in the new Fast and Furious movie.
Having begun filming in Iceland, the new movie will be without the late Paul Walker, who lost his life in a tragic car accident. Vin Diesel returns as Dominic Toretto, flanked by such movie stars as Dwayne "The Rock" Johnson, Tyrese Gibson, Ludacris, and Jason Statham.
Will the latest Fast and Furious movie have a car chase scene that might crack this list? We'll have to wait until the summer of 2017 to find out.
With the filming of the new "Fast and Furious 8" well underway, there's a lot of talk about the new cars that will feature in the latest Fast and Furious movie franchise.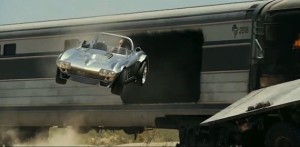 Although many of these cars have gone on to live in legend like the orange Supra from the original movie, there are many others that have met their doom like the Big Bird Skyline.
While the new FnF movies have definitely moved away from the street racing culture, they are still symbolic and loved by many gearhead movie goers.
What did you think about our Top Ten countdown? Have any car chase scenes that you feel were left out? Have any you want to nominate yourself? Leave us a comment below and let us know!