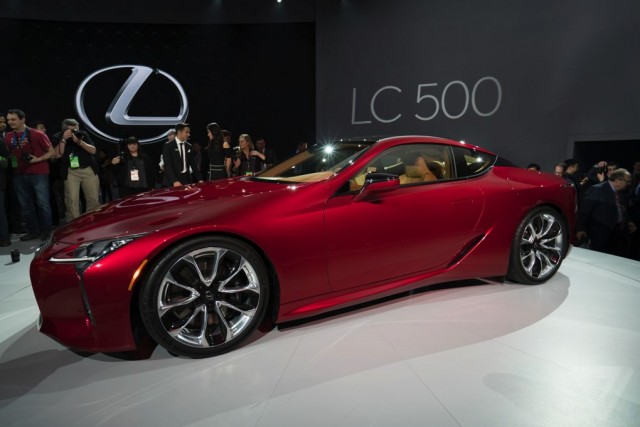 The Lexus LC500 took center stage at the Detroit Auto Show, capping off a wild week for Lexus. On top of the new sports coupe built on the LF-LC Concept, their new LC 500 also won honors at the show. The new LC500 took home the EyesOn Design award given by the Detroit Institute of Ophthalmology. Flexing more of their Creating Amazing global brand, Lexus has also shown a cardboard IS and their incredible hoverboard in the last year.
The LC500 is a sign of Lexus's new dedication to performance and excitement, as stated by said Mark Templin, head of Lexus USA. As the toned down cousin of the Lexus LFA supercar, the LC 500 will be priced under $100,000 dollars. Powered by the 5.0 lilter engine developed from the BMW-Toyota partnership, the LFA is the everyday supercar that Lexus has talked up for months now.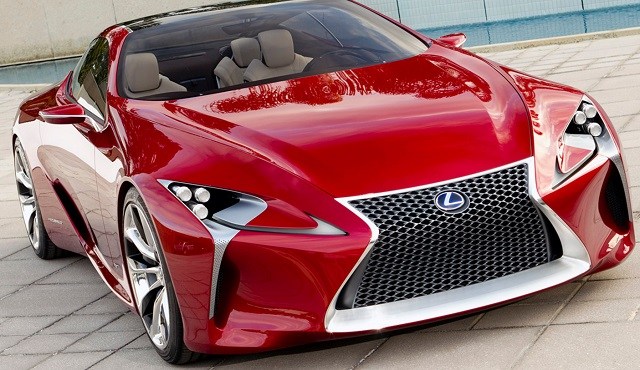 Rated over 460 horsepower the LC500's V8 engine will definitely bring a new level of performance enthusiasts to the Lexus brand. The Lexus supercar took home both the Best Designed Interior Award as well as the 2017 Production Car honors. This year is the 10th year anniversary of the EyesOn Design Awards as a integral part of the North American International Auto Show.
The panel of judges was comprised of designers from many of the major leading automakers. There were many other winners at the show, many of which included Buick, Chrysler and the Audi H-Tron Quattro.  Here are some of the other winners of the Detroit Auto Show.
* Production Truck: 2017 Chrysler Pacifica
* Concept Car: Buick Avista Concept
* Concept Truck: Audi h-tron Quattro Concept
* Innovative Use of Color, Graphics and Materials: Acura Precision Concept
* Human Machine Interface: 2017 Volvo S90
Stay up to date with the Detroit Auto Show and all the latest Lexus news by subscribing to My Pro Street today.