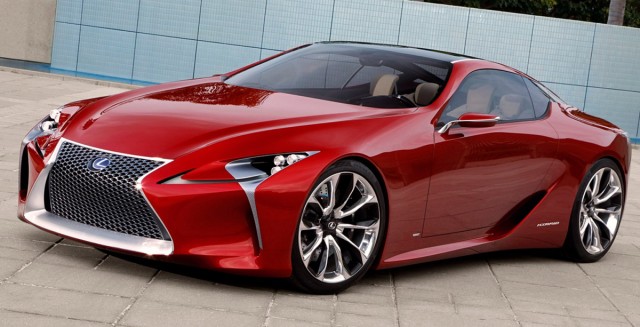 Easily one of the more sexier offerings from Lexus of late, the all new Lexus LC500 is heading to Detroit. Lexus has been busy since the last time we saw the LF-LC Concept, and the new concept is building upon their Creating Amazing global brand.
Taking a page from the LF-LC Concept, this LC500 has had quite a bit of buzz surrounding it. While details from Lexus have been scarce and the Japanese automaker has been denying it's existence, there's no doubting that a production LC could arrive as early as 2017.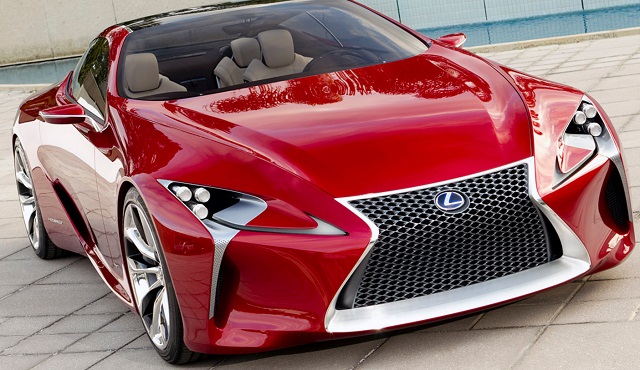 The new Lexus LC500 had been rumored as a possible successor to the SC nameplate, as early as 2010 in fact. Websites like Motoring.com.au had rumors around the Lexus LC500 being a production vehicle as far back as 2013. So there's definitely nothing new about this concept heading to the 2016 Detroit Auto Show.
What will the Lexus LC500 be powered by?
At the heart of this new Lexus LC500 is the popular 5.0 liter V8 that Toyota has built with BMW. Many Lexus fans will recognize this engine has the powerplant behind the RC F as well as the GS F. According to Motoring, the new LC500 could also sport an all new 10 speed automatic transmission as well.
Of course Lexus also owns the copyright to the nameplate LC500h, which hints at a hybrid model. Could this new hybrid share a powertrain similar to the GS450h? If so it would be based around the 3.5 liter V6 hybrid drive system that peaks around 470 horsepower.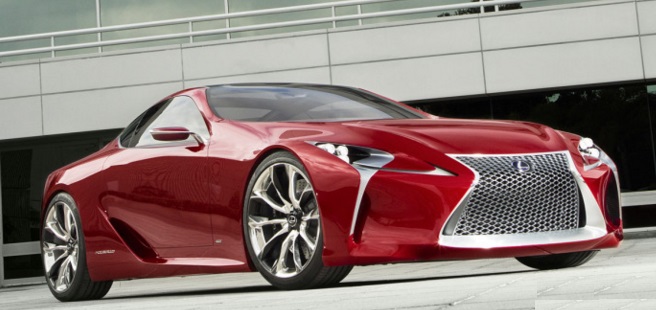 Lexus also says that the new LC500 could springboard into the new LC F which could boast over 600 horsepower in final trim. Unsurprisingly there's not much detail that Lexus is willing to delve into, so we will all have to keep our eyes and ears open.
While it's not quite as quirky as their IS sedan made from cardboard, or as groundbreaking as their Lexus hover board, there's no question that the Lexus LC500 looks stunning.
Stay up to date with the Detroit Auto Show and all the latest Lexus news by subscribing to My Pro Street today.