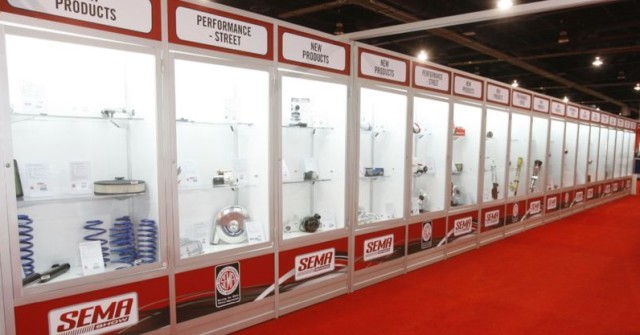 There's a lot to love about the SEMA Show, from wild cars and models, drift battles and amazing features it's a dream come true for many automotive enthusiasts. It's also the one place where the newest products and groundbreaking technologies can take center stage, and the 2015 SEMA New Products Showcase was no different.
What is the SEMA New Product Showcase?
It's a dedicated part of the show that gives manufacturers a chance to flex their engineering prowess. Meant to promote new companies and products, the first submissio is free and each additional submission is just $150 dollars. It's just one of the reasons why the SEMA Show is the most incredible aftermarket show in the world.
The new products are typically broken up into different categories, and the official results are in for the Best in Show. According to SEMA Show Management, the numbers of submissions for the 2015 show were at an all-time high a positive trend for the aftermarket industry.
From over 3,000 submitted products and prototypes, the results are now in and we've gone through to pick out the Ten Best SEMA Products of 2015.
2015 SEMA Show : Ten Best New Performance Products
The SEMA Show is the biggest aftermarket car show of it's kind and definitely known for the many features that show off the incredible builds and awesome machines. Even though the show is more well known for some of the best performance cars from manufacturers and tuners alike, there's an entire layer of the show that's different for businesses, shops, resellers and more. This layer springs from the SEMA New Product showcase, where manufacturers and engineers can show off the biggest and brightest new products for the calendar year.
Whether you are a buyer or a modified car fan, there's always something at the Product Showcase for any fan of the automotive aftermarket. This countdown shows off the latest and greatest innovations at the 2015 SEMA Show that we saw at the New Products Showcase. The 2015 SEMA Show placed the product showcase by the South Hall, nearby the Skybridge and certainly had more than its fair share of incredible new products.
1
BBS of America - BBS 2 PC Motorsport Tuner Wheel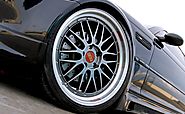 Taking home the Best in SEMA Show New Product Showcase in the Wheel and Related Product category, BBS continues it's long legacy of forged multi-piece rims. Perfect for flush fitment freaks and tuners needing that extra clearance for huge brakes, these new BBS Tuner wheels turned plenty of heads at the 2015 SEMA Show.
Here's how the winners of the 2015 SEMA New Products Showcase broke down.
Collision Repair & Refinish Product – Innovative Tools & Technologies – Scangrip Sunmatch Color Match LED
Engineered New Product – Brembo North America Inc. – B-M8
Exterior Accessory Product – Westin Automotive – HDX Drop Step
Interior Accessory Product – Carrichs Accessories – Aniglo Sill Plates
Merchandising Display – Extang, Truxedo, Retrax, BAK Extang e-LIGHT 500 Six Pack Display
Mobile Electronics Product – Cybcar America – OEM Integrated Drive Assist System
Off-Road/4-Wheel Drive Product – Pro Comp / Smittybilt / Rubicon Express / G2 Axle & Gear / LRG Rims / Poison Spyder – Smittybilt Jeep JK Magnetic Trail Skins
Packaging Design – Auto Meter – BEX-1500 Battery Extender
Performance-Racing Product – C&R Performance – Drag Race Barrel Intercooler
Performance-Street Product – aFe POWER – aFe Power DFS780 Series Diesel Fuel System
Powersports Product – Gibson Performance Exhaust – 2016 Yamaha Yxz1000R Twin Rear Dual Exhaust
Street Rod/Custom Car Product – Vintage Air Inc. – Heritage Under Dash Evaporators
Tire and Related Products – Continental Tire – Continental ExtremeContact DWS06
Tools & Equipment Product – Glass Bot – Automated Glass Removal Systems – Glass Bot Bonded Glass Removal Systems
Van/Pickup/Sport-Utility Product – BOLT Locks – BOLT® J-Mount
Wheel and Related Product – BBS of America Inc. – BBS 2 PC Motorsport Tuner Wheel
The SEMA Show is the best way to bring your new aftermarket product to the market to reach and connect to a large group of enthusiasts. For more information on how to highlight your products, head over to www.sema.org.
If you think we've missed any of the exciting new products, not to worry! We've got you covered for product highlights in an upcoming Best Featured products of the 2015 SEMA article.