By now we've all run out of superlatives and wonderful things to call Ken Block's insane 850hp AWD Ford Mustang, the star behind Gymkhana 7 in the streets of Los Angeles. The latest edition of Gymkhana has been so popular, that Chris Harris of the popular internet show Drive walks us through the build behind the Hoonicorn in this video below.
Are we the only ones that can't get enough of this thing? 415 cubic inches, six speed all-wheel drivetrain and 850 naturally aspirated 8 cylinder magic? Sign us up.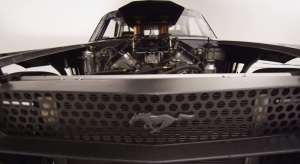 You don't think Chris Harris enjoys this thing? Check out his reactions in his first ride along in the video below.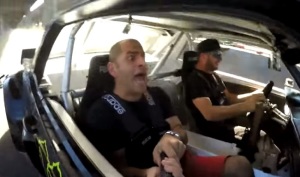 Don't think the Hoonicorn is one badass ride? Just look at Chris Harris' expressions in this video.
For more Chris Harris make sure to check out his Youtube channel as well as on Twitter, and we'll leave a few videos of past Gymkhanas for you as well.