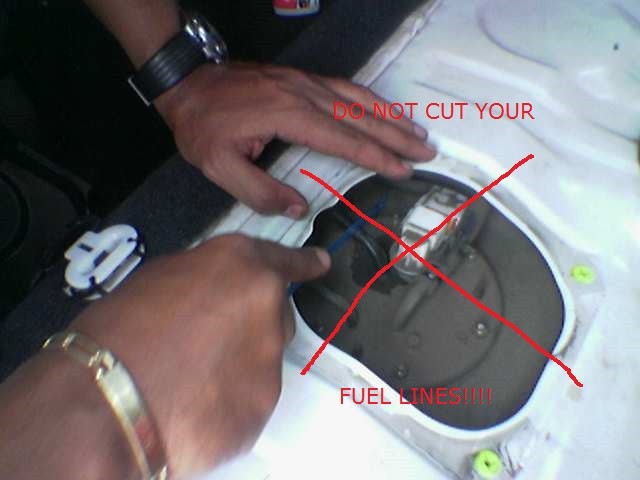 In part one of our How To Convert to E85 series, we covered the basics of upgrading to the popular flex fuel. From fuel pump upgrades to injector upgrades, we covered what you needed for a bare bones conversion from gasoline to ethanol.
Today is part two of the same series, as we cover upgrading the fuel lines to match the kind of flow your fuel system needs to run E85. Because your new fuel pump and injectors can now keep up, you've got to take the proper steps to ensure your fuel lines and regulator are up to the task.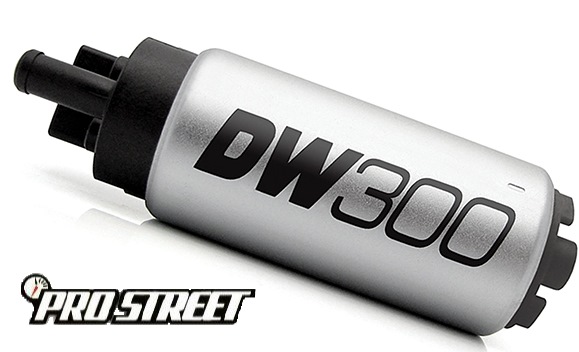 Learning how to convert to E85 of course is the easy part, because all it truly takes from the modification standpoint is a few new parts. Because tuning is such a huge part of how to convert to E85, we've included some articles here for you to brush up on in case you are tuning your own car.
Choosing your Fuel lines
---
The first order of business is to determine what the flow rates and horsepower limitations are for the hose you will be installing. You must also make sure that your fuel line is capable of handling flex fuel or E85, and that it is rated for that specific type of fuel usage.
To begin selecting the size line you require, it's a good idea to remember that you can't really go too big at this stage here. Most of the time a -6 or -8 AN sized line is more than enough to handle what you need.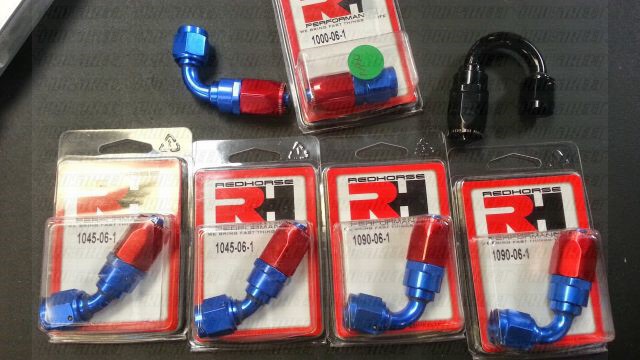 Plumbing can be a vital part of your engine and car build, and for this job we're turning to the Red Horse Pro Core lines for a nice and easy installation. While these fittings and lines are considerably cheaper, you can't go wrong with lines or fittings from Earl's or Aeroquip.
We've decided to go the -6 route in this particular example, which is a 1993 Nissan 240SX being prepped to accept a 2JZGTE engine swap.
Here are a few options as we follow along our -6 install, listed below are the part numbers we used in this example.
Plumbing Your Fuel Lines
---
It may seem like a simple task really, after all how hard is it to run fuel lines to your tank and your rail? Well fact is many people still make a lot of mistakes when it comes to crimping and installing their own fuel lines. Here are just a few tips on how to properly plumb your aftermarket fuel lines to maximize performance and longevity.
Always use fittings to route terminations – Meaning don't bend or turn the hose to terminate it, rather use a bent AN fitting to get the job done. This is the reason for so many different combinations, from the 180 degree all the way down to the 45 degree, no matter what your job there's a special fitting to make it fit right.
Leave enough room between hose ends and anything else – Preventing this will go a long way in combating leaks or even worse, damaging the hose end so that you can't take it off.
Do not allow the hose to rub or touch any part of your car – Especially moving components, always use the proper fuel line loops to mount and secure your fuel lines.
Do not kink or bend the hose – While it may look okay after heavy abuse, the line can become weakened over time as you continue to flex and stretch the internal lines.
Where to Terminate?
---
Ah yes, the age old question of where to terminate? Well if you are intent on keeping the stock fuel lines that run back to the fuel tank, you can do so easily by installing a compression fitting on your stock fuel lines.
To terminate your fuel lines at the firewall, you will need a compression fitting. We are using Red Horse part number RHP-3100-06-06-2 which is a 1/4 inch pipe to -6 AN compression fitting that will install easily onto your S13 240SX.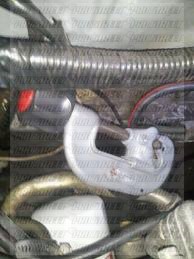 Use a pipe cutter to make the cut on your stock fuel line, and make sure you cut it as evenly and as straight as possible.
Once this line is cut, slip the compression fitting over the fuel line and tighten to terminate.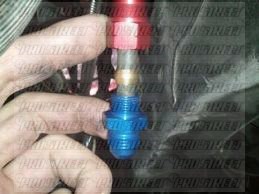 You should be left with a great looking solution for your fuel feed, now it's time to do the return.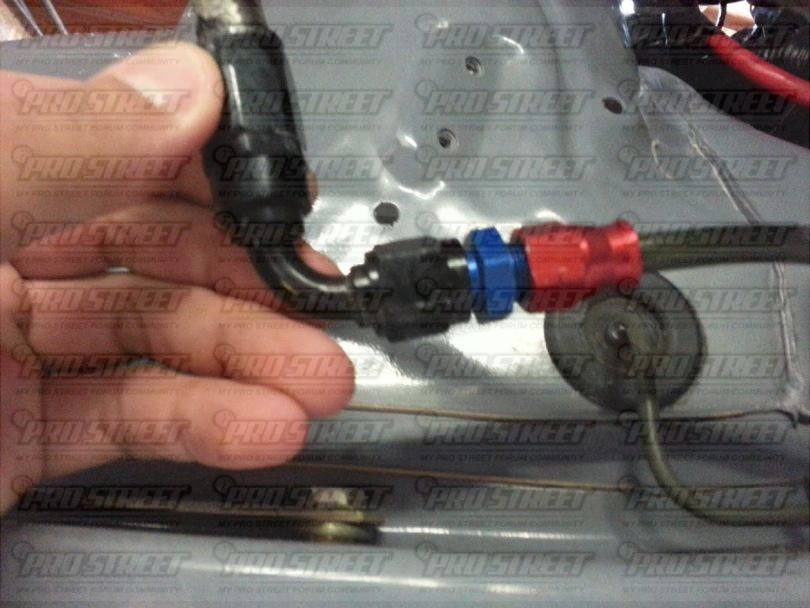 The return fuel line in our S13 is a bit tricker with the engine in place, you may need to get creative depending on your fuel line location in your engine bay.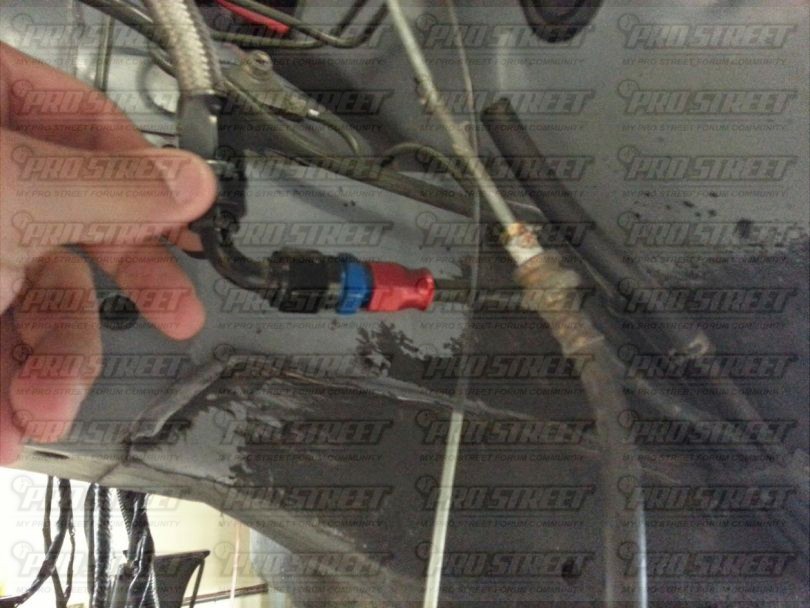 The real trick however is to run your fuel lines all the way back to your tank, because you want to eliminate the potential bottleneck your stock fuel lines represent. Doing this in a S13 is relatively easy because the fuel pump housing is metal, meaning you can have a -6 AN male brazed in place easily.
In the 1995-1998 Nissan 240SX however, the fuel pump housing is plastic and requires that you either convert your fuel tank or have the fuel pump assembly modified.
Check in for part 3 of our how to convert to E85 article, don't forget to leave us any questions or comments you may have.