The DSM is the acronym that stands for Diamond Star Motors, the partnership between Mitsubishi, Eagle and Chrysler. Most import enthusiasts have come to know the DSM or Eclipse / Talon / Laser as a very affordable turbocharged 4 cylinder that loves to be modified.
We've built and raced these motors for 20 + years now, and while these cars are older, nothing warms our heart like a well built DSM. The legendary 4G63 has had many changes over the years, to finally find itself in the Evolution in 2003. The problem occurs when customers get confused about the differences between the 1G and 2G DSM.
This comparison article was first our How To Identify DSM injectors Guide, shown here. These used injectors are great upgrade options for people looking to bolt on a turbocharger kit or supercharger kit.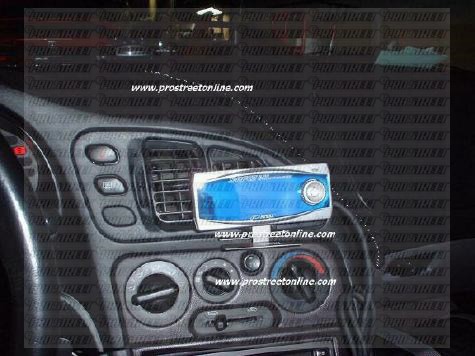 The DSM injectors are colored to match the flow and impedance range in question. Here's a quick breakdown of the available Mitsubishi injectors and the flow they provide.
Pink – 240cc – (1g 2.0L NT)
Tan – 390cc – (1g turbo AUTO)
Blue – 450cc – (1g turbo MT)
Black – 450cc – (2g turbo)
Yellow – 510cc – (Evolution 1-3)
Pink – 560cc – (Evolution 7-9)
These colors can help you identify the flow and exactly what kind of injector you are looking at. You can also use the casting or injector part numbers to get the job done. Here's a few sets of corresponding part numbers you will need to figure out what you've got.
Non-Turbo 1.8L – N210H Injectors-casting #INP-057 (210cc High Impedance)
Non-Turbo 4G63 – N240H Injectors-casting #INP-059 (240cc High Impedance)
Turbo 4G63 A/T – B390L Injectors-casting #INP-008 (390cc Low Impedance)
Turbo 4G63 M/T – B450L Injectors-casting #INP-009 (450cc Low Impedance)
2G Turbo BlackTops -MDL450 casting #IPN-081 (450cc Low Impedance)
2.4 – MDH275-casting #IPN-065 (275cc High Impedance)
As this DSM guide has grown, we've combined the chart below provided by a good friend of the website John G. Gauthier. This chart helps you identify what the differences are between the year ranges and what parts and components are different.
Year
90
91
92
92.5
93
94
95
96
97
98
99
Generation

Early 1G

Late 1G

Early 2G

Late 2G

MAS / MAF

Less air flow

More air flow

Cam Angle Sensor

Yes

No

Yes

Crank Angle Sensor

No

Yes

SMIC

Larger core, smaller inlet/outlet

Smaller core, larger inlet/outlet

BOV

Steel

Plastic

Throttle Body Elbow

Smaller

Larger

Throttle Body

60mm

52mm

Intake Manifold

Larger

Smaller

Cylinder Head Ports

Larger, more air flow

Smaller, less air flow

Combustion

Less efficient

More efficient

Fuel Injectors

M/T 450cc, A/T 390cc

Both 450cc

Fuel Pressure Regulator

M/T 36.3psi, A/T 42.7psi

Both 43psi

Connecting Rods

Big

Small

Compression

7.8 : 1

8.5 : 1

Flywheel

6-bolt

7-bolt

Ex. Manifold

Less air flow

More air flow

Turbo

M/T 14B, A/T 13G

T-25

O2 Housing

Less air flow

More air flow

Rear Differential

3-bolt

4-bolt

Suspension System

Stronger

More agile

ABS (# of channels)

One

Two

Four

Front Calipers

Single piston

FWD Single piston, AWD Dual piston

Front Rotors

10.2″

FWD 10.2″, AWD 11″

Rear Calipers

Single piston

*

Single piston

Rear Rotors

10.5″

*

10.5″

Emergency Brake

Uses the disc brake caliper.

Uses a seperate drum brake built into the rotor's hat.

Rims

16″

FWD 16″, AWD 17″

Oil Cooler

Air

Water

E-PROM ECU's

Some

Most

None

Crankwalk

Almost completely unheard-of

20% to 35%
* = Some early 1995 rear rotors were larger and vented with different calipers.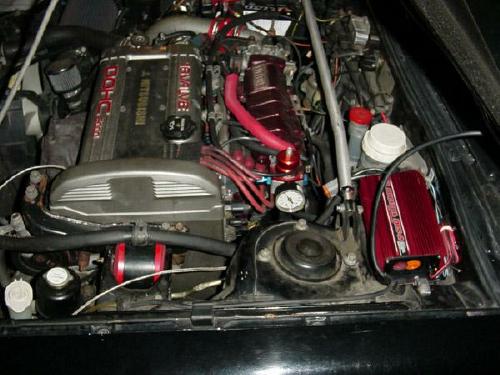 This does it for our Differences between the 1G and 2G DSM Guide, please let us know if you have any questions or comments below!
Submitted by John G. Gauthier and John Huh.
Don't forget to check out our other DSM articles!