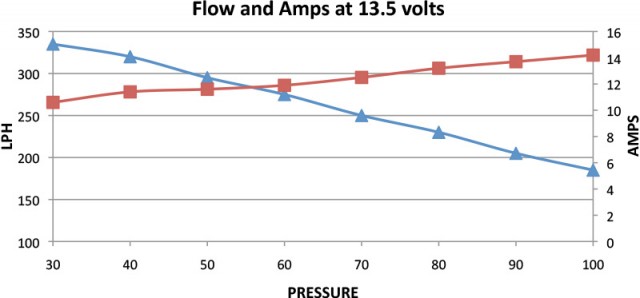 Deatschwerks has done it again with their latest addition to the stable of their high performance aftermarket fuel components. The DW350iL puts fuel flow back in the hands of the high horsepower enthusiast, as a true inline high performance fuel pump. 
Built with the same dedication to quality and innovative design as their other latest components like the EV14 plug and play injectors to their direct-fit fuel pumps. Everything about their fuel products truly shows how serious they are about fuel delivery. The available fuel components equip with you almost every possible setup, truly complete with the new DW350iL fuel pump.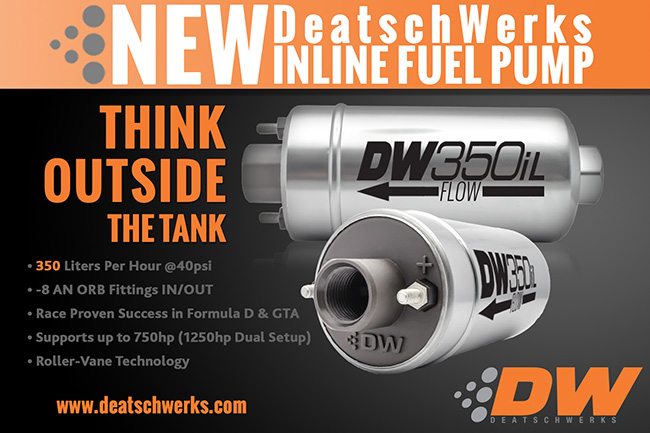 With a flow rate of 350 liters per hour @ 40 static psi of fuel pressure, the DW350iL fuel pump means that you will never have to ask about fuel again. Deatschwerks' roller vane technology delivers a superior fuel pulse and more consistent pressure throughout the rpm band. Inline fuel pump design improvements raise the bar for the Deatschwerks DW350iL fuel pump. 
Capable of supporting up to 750hp in a standalone setup, giving dual fuel pump hanger setups the capability to support 1250hp. We'll be testing this unit in our 2JZGTE swapped SC300 shortly, make sure to check back for this article.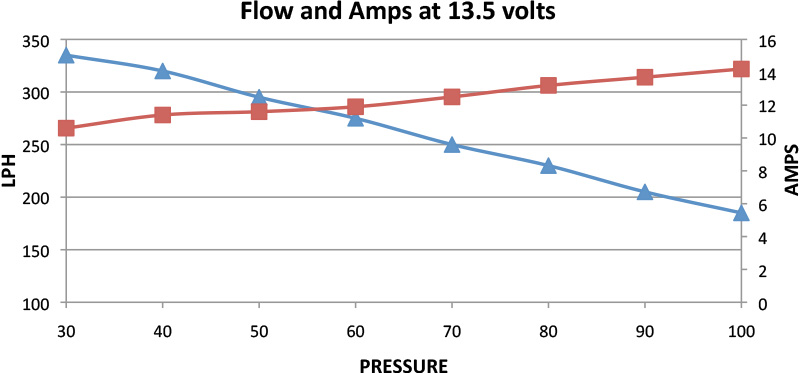 The housing is machined to accept Bosch 044 fuel surge tanks as well giving you even more flexibility with a true fuel solution. Incorporating such a fuel surge tank will improve your fuel capacity and also allow you to run multiple fuel pumps in synchronized operation. With the 350iL fuel pump using -8 AN ORB fittings it really does mean this pump can handle anything you throw at it.
The part number for the new inline fuel pump is 9-350 and is available now. This kit includes everything you need for a complete install. Rubber isolators and boots to cover the external terminals as well as the hangers to mount onto a flat chassis surface. When converting to an inline fuel pump setup, make sure you have an aftermarket fuel pressure regulator in place to help control the fuel pressure at the rail.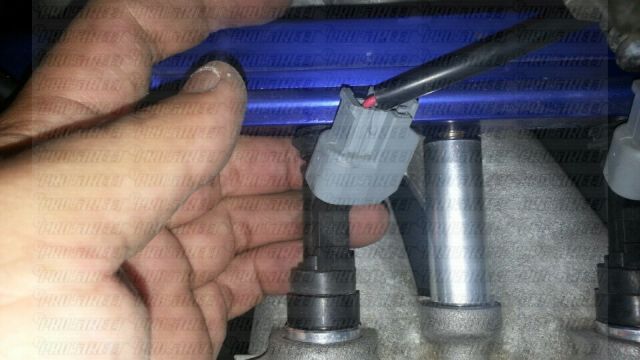 Higher pressure than what your ECU and engine expect in stock form will adversely impact your fuel economy and consumption. Make sure you have the proper fuel tuning and fuel control so that you are not stranded or damage your engine. If your fuel pump is not working as advertised and/or you are experiencing a drop in fuel pressure please ensure rewiring the fuel pump is your first step in the troubleshooting process
Extreme cases can cause direct damage to your piston rings because of excessive fuel pressure that your ECU's closed loop cannot control. For more information on closed loop operation and how it affects you and your car, check our How To Tune Closed Loop Control article here.
Have any questions about the Deatschwerks DW350iL fuel pump or comments? Please let us know below!
DW350iL 
fuel pump
Part #: 9-350
MSRP: $209.00
Flows 350 liters per hour (92 gallons per hour)
-8 AN ORB IN/OUT
Supports 750hp (1250hp Dual Setup)
Roller-Vane Technology
3-year no-fault warranty
Race Proven Success in GTA and Formula Drift