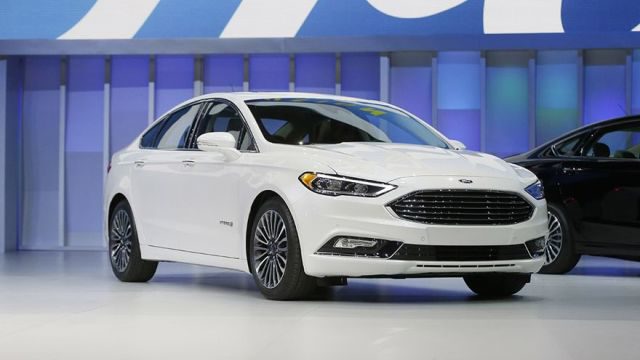 Believe it or not but the 2017 marks the fifth year of production for the Fusion, and it's undergoing a mid-cycle renovation. The 2017 Ford Fusion Energi takes these revisions in stride, with some changes to standard features and upgrades across the board.
The 2017 Ford Fusion Energi, unveiled at the Detroit Auto Show, enters its fifth model year with what the industry calls a mid-cycle refresh: a few styling updates, some new standard equipment, and changes to trim levels. The changes to the all new 2017 Ford Fusion Energi help keep pace as the electric vehicle battle is heating up.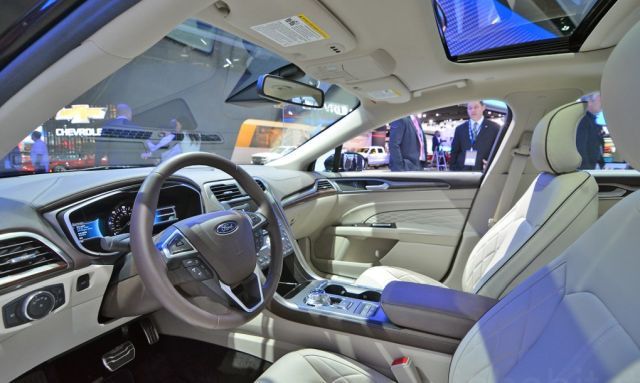 Changes to the all Fusion affect all the trims across the mid-size sedan, but many Ford fans have wondered if the EV was going to receive an increase in range. After all according to Motor Trend's review of the hybrid the range was rather lacking. The lack of range is exaggerated when you compare some of the competitors, such as the Tesla Model 3, the Chevy Bolt as well as the plug-in versions of the Hyundai Sonata and Kia Optima hybrids. Instead the Detroit automaker has chosen to upgrade the Fusion hybrid with revision powertrain options that Ford says will improve driver feedback.
It's still a significant upgrade from the very first Ford Fusion Energi. That Fusion managed just 20 miles of range. This was markedly lower than the Chevrolet Volt which tested at 38 miles. The 2016 Volt now offers 53 miles of range and the new Toyota Prius hybrid projects with 30 to 35 electric miles for the plug-in version.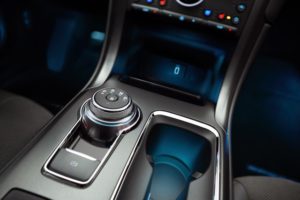 While the 2017 Ford Fusion Energi won't offer more range, it will receive several upgrades and refinements.
According to Ford, the 2017 Ford Fusion Energi will have a more refined and engaging drive experience. These changes will also extend to the European market, where the Fusion is called the Ford Mondeo Hybrid. The 2017 Ford Fusion Energi also features external upgrades to the front grille and headlights.
Inside the 2017 Ford Fusion Energi has a newly designed center console and gear selector that's very unique. The rotary style gear selector isn't what we'd call innovative but Ford says the technology is a far more ergonomic solution.
2017 Ford Fusion Energi Prices
The plug in version of the 2017 Ford Fusion Energi will start at $33,995. The 2017 Platinum Energi will top out as the Fusion hybrid flagship at $41,995. All of the 2017 Ford Fusion Energi sedans will include a mandatory $875 delivery fee.
Fusion sales have overtaken the C-Max Energi compact hatchbacks, but the 2017 Ford Fusion Energi faces stiff competition in the upcoming year. It will have it's work cut out for it to have continued success, especially considering all the competition.
Want to learn more about the Ford Fusion? Subscribe to My Pro Street to get all the latest in tech tips and How To Guides.