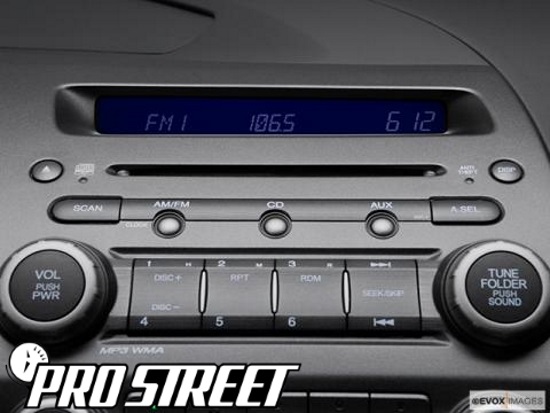 Your Honda radio code is the anti-theft device for your factory stereo. When your Honda stereo has been removed or the battery has been disconnected, you will need to enter this radio code to restore use of your stereo. Problem is sometimes you won't have access to this code, or maybe you bought your Honda used and the previous owner didn't supply the code to you.
That's where our How To Guide comes in, and using these easy steps you can retrieve your Honda radio code easily. Honda unlock codes can also apply to your navigation unit or your Honda infotainment system.
How do I get my Honda radio code?
In order to retrieve your Honda radio code, you need just two pieces of information from your vehicle. Using this information you can access Honda's official website during normal business hours to get your radio unlock code.
Vehicle VIN Number
If you are wondering where your Honda VIN number is located, there's a few places to look. The most obvious place is of course your Honda's registration or pink slip. The VIN number is also labeled on your door jam.
The easiest place to find your VIN Number is of course your dash, located in the diagram below.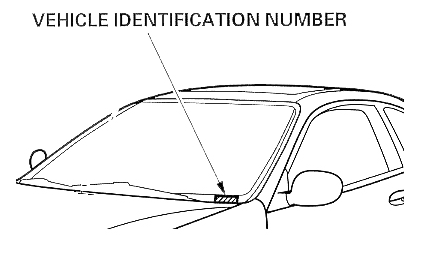 This is a 17 digit code that identifies your vehicle and is unique to your Honda. It's stamped on the dash near the base of your driver side windshield. You will need a valid Honda VIN number to get your Honda radio reset code.
Device Serial Number
The serial number for your Honda radio is either printed on the device or stored within the memory. To retrieve your Honda device serial number, use the following steps.
Insert your Honda key and turn the ignition switch to ON.
Flip on your stereo confirm that the display reads CODE.
If your radio doesn't read CODE, disconnect your battery for 1 minute to reset it.
Turn OFF the device.
Press and hold the 1 and 6 radio preset buttons, and turn ON the device.
The display toggles between two screens: U with the first 4 digits of the serial number (U2200 for example,)
And L with the last 4 digits of the serial number (L0055 for example.)
Ignore the U and L and record all 8 digits
Navigation equipped Hondas will not have this option available to them. You will need to locate the anti-theft card or look for the dealer label. To find your Honda device code, try checking your Honda glovebox to see the device code in question.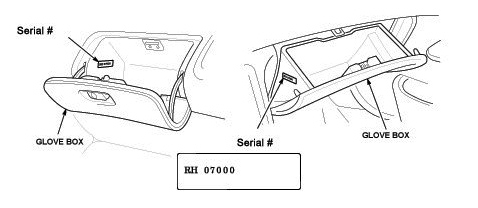 If your Honda doesn't have the device code stored in the glovebox, try checking your anti-theft card. This card is usually included in your owner's manual.
Once you've got both pieces of information you can head over to https://radio-navicode.honda.com during the website operation hours. These operating hours are 4:00 AM to 9:00 PM PST and using both codes, your telephone number and your email address you can retrieve your Honda Radio Code.
You now know how to get your Honda radio code in the event you are locked out! Have any questions about this procedure? Let us know below!
Why doesn't my VIN number work?
Honda VIN numbers use the letters A-Z and numbers 0-9, but there is no I, O or Q. If you are reading I or O's in your VIN number, those are meant to be numbers 1 and 0 respectively.