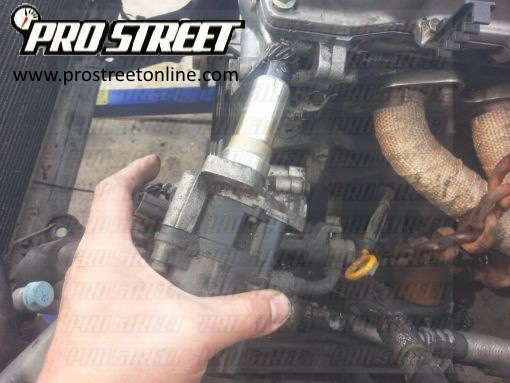 The distributor in your vehicle is made up of several different smaller parts that help deliver spark to your Nissan engine at the right time. When you have misfire issues, or problems with ignition, or even need to replace a distributor seal, our distributor guide can help. Learning how to replace a Nissan 240SX distributor is easy and very straightforward, and today we'll be showing you in a 1995 Nissan 240SX S14.
The part number for this unit is Nissan 22100-0B000, and this ignition distributor can also be found under 22100-70F10, 22100-70F11, or even 22100-53F11. If your local Nissan or Infiniti dealership is out, try the interchange numbers of F3XA-12127-AA, F3XA-12127-BA, or F3XA-12127-BB under the Ford banner.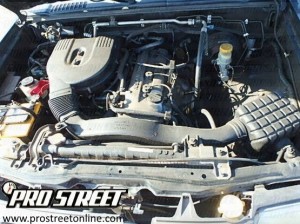 Your ignition distributor is made up of a gear driven shaft, that's connected to the distributor rotor. When this rotor spins and comes close to the points on your distributor cap, spark is generated and sent to that ignition wire. When there's a problem with your distributor cap, rotor or even the internal igniter, you can have spark issues.
S14 Nissan 240SX's have this igniter inside the actual housing of your distributor, which is why you see no external coil. Before you begin our how to replace a Nissan 240SX distributor DIY Guide, make sure to disconnect the negative terminal of your battery.
Locating your Nissan distributor
---
This ignition distributor is mounted on the driver side of your 2.4 liter Nissan KA24 engine. It should have your ignition spark plug wires leading from it to your engine.
Locate this unit, and unplug the distributor from the engine harness. If you are not comfortable removing the spark plug wires in fear that you'll mess up the firing order, leave them on.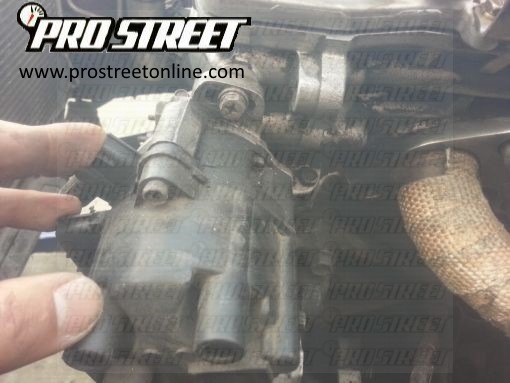 After you've disconnected your distributor completely, begin removing your ignition unit by undoing the 12mm bolts that hold them to the cylinder head.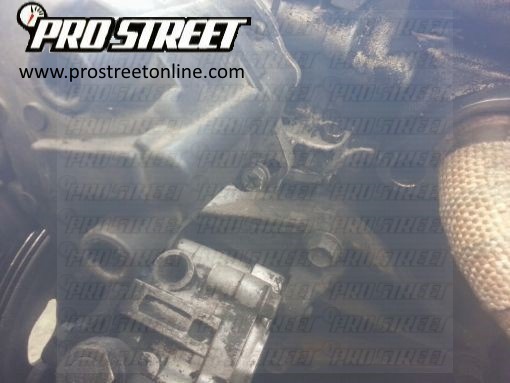 Once you have these screws removed, gently slide your distributor out of your engine.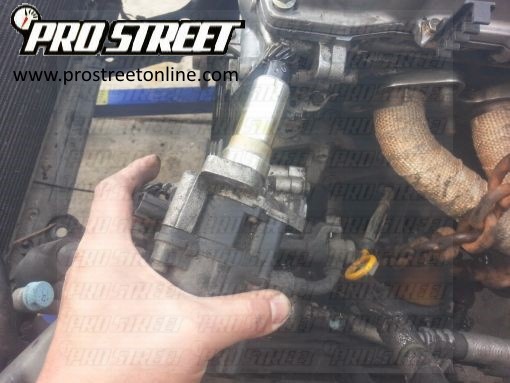 Inspect your distributor and the gear at the end, make sure there's no debris or signs of damage. Clean the distributor opening with a rag and try to dry the area completely.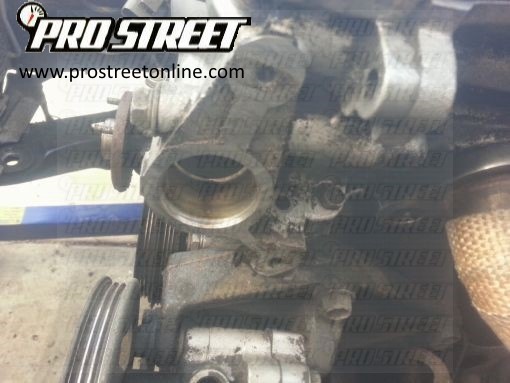 If your purchased distributor does not come with a distributor cap, you'll have to transfer your old KA24 distributor cap to your new dizzy. If your new dizzy is a remanufactured distributor, you'd be best served by leaving your old spark plug wires connected to the cap. This way you can just remove the cap with the spark plug wires and firing order intact, and install once you've got the new distributor in place and you're ready to go.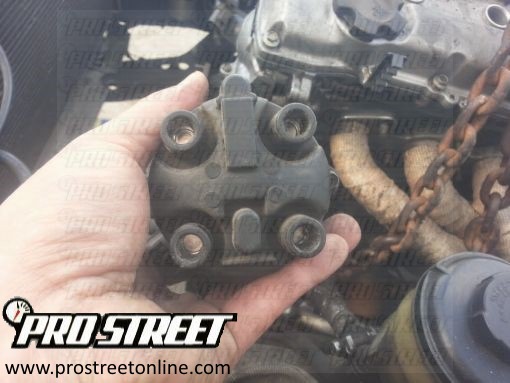 Install the new distributor and torque the 12mm bolts to specification. The next thing you'll want to do is time the engine to make sure that you have your distributor set, and that your base ignition is set properly.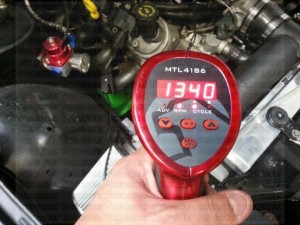 If you don't know how to set your base ignition timing in your 2.4 liter Nissan engine, check our guide on How To Set and Check your Base Idle here. Have any questions about our Nissan 240SX distributor guide? Leave us a message below and we'll be more than happy to assist you!