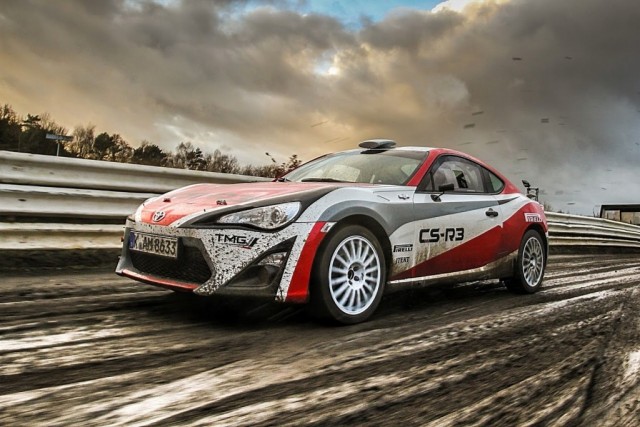 The Toyota GT86 has been extremely well received and critically acclaimed since it's release, and has impacted the sport compact segment unlike any other car before it. It's cooled off since it's red-hot start, but if Toyota continues to push the car and platform into newer competitive arenas, like this incredible looking CS-R3 GT86.
Toyota Motorsport, a division of Toyota Racing Development (TRD) has just released the final details and numbers on this awesome dirt racer. Ready for hot-blooded rally competition, the GT86 retains it's rear wheel drivetrain along with the 1,998cc, 235bhp boxer engine and six-speed sequential transmission.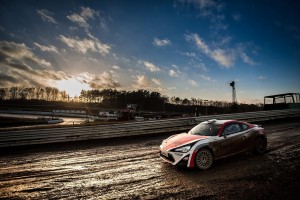 News of this rally GT86 was announced late last year before Halloween and has passed the intensive testing phase to enter into production. Available to consumers sometime late in April of 2015, the CS-R3 Rally GT86 will soon begin tearing up the dirt roads near you shortly.
Extensive testing has led to the fine-tuned suspension and handling characteristics that will allow Toyota to provide custom packages for private competitors and teams. Improved gravel and tarmac grip and performance has led to a GT86 that can be used for low-cost competition for a full season and beyond.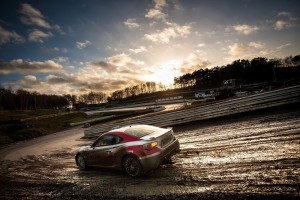 The CS-R3 Rally GT86 is manufactured using a base GT86, and modified to specification for each and every CS-R3 that will roll out of Toyota's factory. You can find the details here at 
www.toyota-motorsport.com/motorsport
 for more information on the CS-R3 Rally GT86 and how it differs from a factory GT86.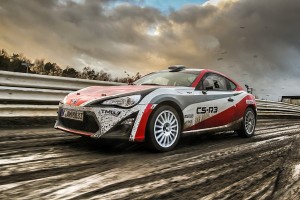 Toyota has also planned to homologate the CS-R3 Rally GT86 to compete using FIA R3 regulations. This will allow Toyota to compete the CS-R3 Rally GT86 both at a national as well as an international level, including the World Rally Championship (WRC). To accompany the GT86 into the world of rally, Toyota has also launched the new HJS Toyota Motorsport series, which will run for three total planned seasons.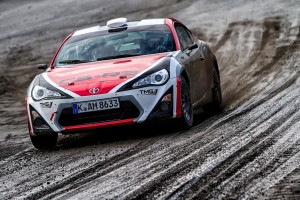 What do you think of the CS-R3 Rally GT86? Enough? Too much? not enough? Comment below and let us know!