Let's face it, modifying your car ain't a cheap hobby. Parts and the work to install said parts as well as tune them for proper operation can be a draining affair, both time and money. So we can't always fault customers for looking for cheaper solutions for their speed fix…. unless it's an epic fail like this one.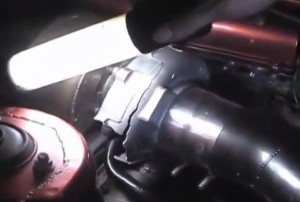 This poor guy with his 7MGTE Toyota Supra got a bit more than what he bargained for when he picked up a Chinese Ebay turbo and hit the rollers.
We don't mean to poke fun, but at least the owner can laugh about it as you see in the video above.
Support Authenticity and spend your hard earned dollars on companies and products you can believe in and bolt onto your vehicle with pride.
Looking for a dyno appointment? We are a west coast registered Dynojet facility and are now taking appointments! Give us a call at 1-888-776-7022 to schedule your dyno time.