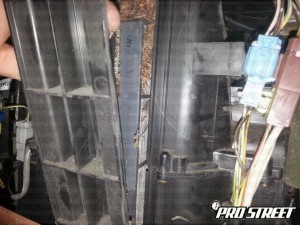 Responsible for keeping the inside of your vehicle clean and smelling great, the cabin filter in your vehicle is one that should be checked frequently. The air cabin filter is part of your car's air conditioning and HVAC systems, and it filters out the dust, bugs and particulates that can be annoying or make your car smell bad.
This is a frequent part we make sure to replace in some of our auction cars, or vehicles that we purchase used. Changing the air cabin filter is a cheap and easy way to give the interior of your car a freshening up.
Follow your vehicle's owners manual to see the intervals in which the manufacturer recommends you change the air cabin filter. This mileage number can also vary, because if you are driving long hours in and around town, or with poor air quality you may have to replace your cabin filter more frequently. If you spend long hours driving through the countryside and through dirt roads, this scheduled maintenance can be as frequent as an oil change.
Today we'll be showing you how to change your Honda Odyssey cabin filter in a 2001 Honda Odyssey and giving you a step by step process that makes it easy for anyone. To begin our guide on how to change your Honda Odyssey cabin filter, you will first need a replacement air cabin filter from Honda.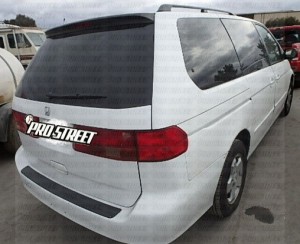 The part number for this air cabin filter is 80290-S0X-A01, and you can also find this air cabin filter under the Honda part number 80290-SOX-A01 as well as 80292-SOX-A01. The measurements for this filter are 8 inches by 11.125 inches by 10.375 inches, and this is a particulate air cabin filter for your Honda Odyssey with a 3.5 liter VTEC V6 J series engine.
To begin our how to change your Honda Odyssey cabin filter, open your glovebox and empty it's contents someplace safe. Once you have the glovebox emptied, take a look at the side of the glovebox for the retaining clips that must be slid out.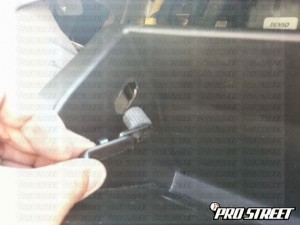 Pull back on this tab and pull out this clip, and repeat this process on the opposite side of the glovebox. Your glovebox should now be unhinged and completely open, exposing the mounting screws on the dash.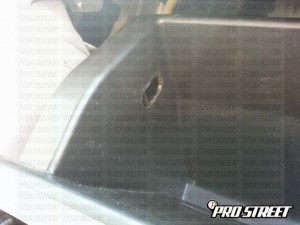 Most people tell you that you've got to CUT into the dash panel here, when in reality a little twisting and turning will get the job done. If you don't care about cutting open your glovebox completely and undo both screws to remove the glovebox.
If you are looking for a way to change the Honda Odyssey cabin filter without cutting into your dash, simply remove the screw on the passenger side or right hand side of the glovebox.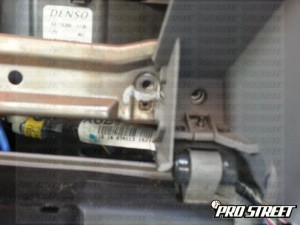 With this screw removed, you should be able to pull out the metal bracket from behind your plastic dash panels. Slide this metal bracket gently out carefully and compress the middle bracket to slightly bend it outward.
This slight bend should give you enough play to slide the metal bracket outward and away, giving you free access to the blower motor and the air cabin filter access port.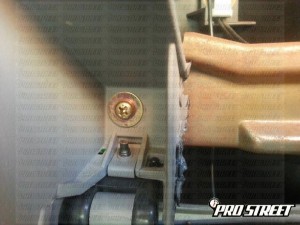 Remember that we leave this side in, so that the metal bracket does not get too bent out of shape. Remember you will be bending this bar back in place when you are putting everything back together.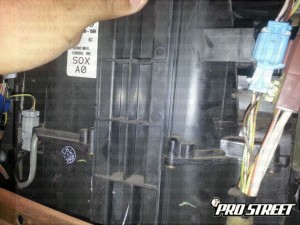 Here's the blower motor and the panel you will need to pull out to replace the cabin filter. Undo the top portion and swing the panel towards you and downward.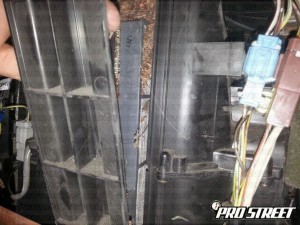 Remove this panel and then remove the nasty air cabin filter that's been in your vehicle for who knows how long.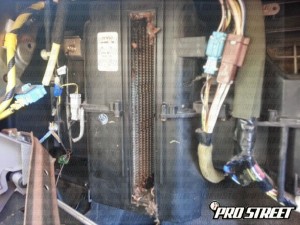 Make sure to clean out the motor as much as possible, removing leaves, soot, grime and dirt as best as possible. Remove your new air cabin filter and prepare it for installation.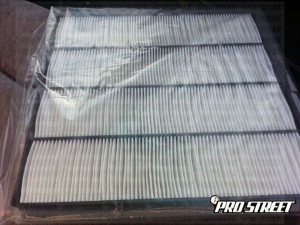 Note the orientation of the air cabin filter, most manufacturers want you to insert the cabin filter for maximum flow.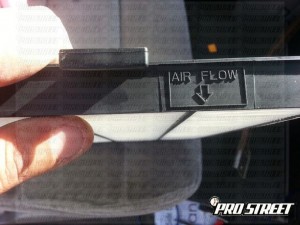 Gently insert the new air cabin filter into your Honda Odyssey, and make sure that the air flow arrow matches the blower box.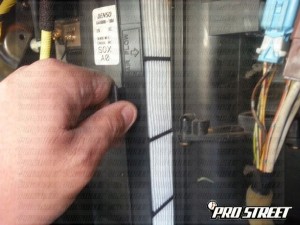 Now with this part done, you have now completed the install of your air cabin filter into your Honda Odyssey. The metal bracket you bent must now be gently slid into place, meaning behind the plastic dash paneling that's part of your glovebox.
Once this bracket has been slid into place, you must now bend back the metal bar until the holes for the screws line up again. Insert the old screw and tighten it down to complete the how to change your Honda Odyssey cabin filter guide.