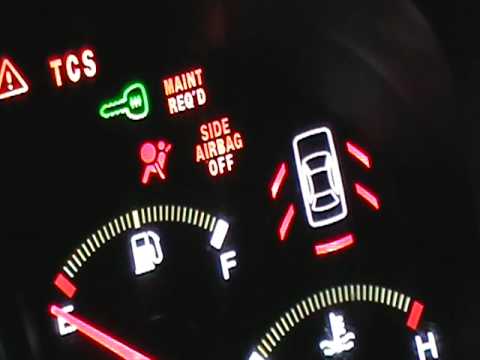 The Safety Restraint System in your Infiniti I35 is designed to keep you and your passengers safe in the event of a collision. The SRS light being stuck on can be an annoying distraction, and this usually only occurs under a few conditions. If your airbag has deployed for whatever reason, there's a problem with your SRS wiring or sensor, or your SRS computer thinks its deployed.
Alternately if your Infiniti SRS light is flashing instead, this means there's an error in your SRS system someplace. This can be a serious concern, because the SRS airbag system is supposed to protect you, and not the other way around. If your SRS light is on in your Infiniti and you need to know how to reset the SRS light in a Infiniti I35, this article is what you need.
To properly reset your SRS light, you will need to put your Infiniti into DIAGNOSIS mode. This SRS diagnostic procedure is meant to show you what problems may exist in your SRS airbag system and allows you to reset the light.
Insert your ignition key and turn the ignition switch to the "ON" position, but do not start the vehicle. Make sure your SRS lamp is in proper operation, if it does not light here, you may have a FUSE CONTROL issue and should take the vehicle into an experienced mechanic.
Your SRS or AIR BAG light should turn on and then shut off within a second or two and then begin flashing. Once your SRS light shuts off and starts flashing, turn the key to the ACC position not to the "OFF" position.
Repeat this step 3 total times to enter your Infiniti I35 into SRS diagnostic mode. Your SRS AIR BAG light should begin to slowly cycle turning on and off, this means your SRS computer has detected a previous error and it's still stored.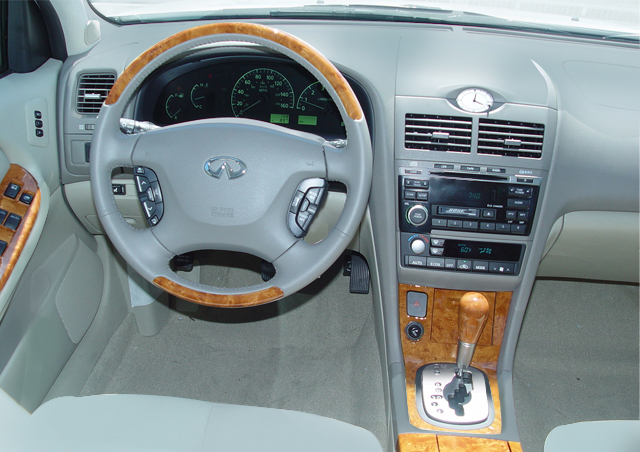 Once your vehicle is in diagnostic mode and your AIR BAG light is cycling slowly, you can turn the key all the way off to clear the SRS air bag light and all the stored codes.
Now turn the key back to the "ON" position, and your AIR BAG light should stay on for roughly 5 seconds and then turn off normally. Your SRS Airbag light should be behaving normally now, so you now know how to reset the SRS light in a Infiniti I35.
The SRS Air bag light can be illuminated for any number of reasons that we included above, but we've found one other culprit that's pretty common. When people go to install aftermarket wheels or hub adapters, they disconnect or tamper with the yellow SRS connections which can cause the AIRBAG light to go off.
If you are one of these owners, take the steps now that you know how to reset the SRS light in a Infiniti I35. And if you haven't already check out our Takata Air Bag Recall and the NHTSA VIN Lookup tool to see if your Nissan or Infiniti is affected by the nationwide airbag recall.
Have any questions about our How To Reset the SRS Light in a Infiniti I35 Guide? Leave them for us below!