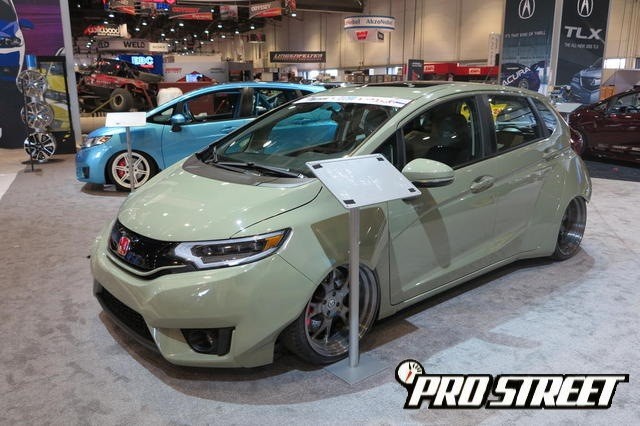 Honda took aim over the week long SEMA Auto Show, and it looks like they definitely left a mark with nine Fit's on display. Honda released the new Fit with it's redesigned chassis and interior focusing on performance and agility and it showed in spades in Las Vegas.
Nine of these highly customized hatchbacks led the way for Honda at the SEMA 2014 auto show, and Honda took home the "Hottest Sport Compact" award at the event. Honda has embraced the aftermarket industry once again, leading the way with a online Honda Fit challenge that had fans voting online for their favorite Honda Fit.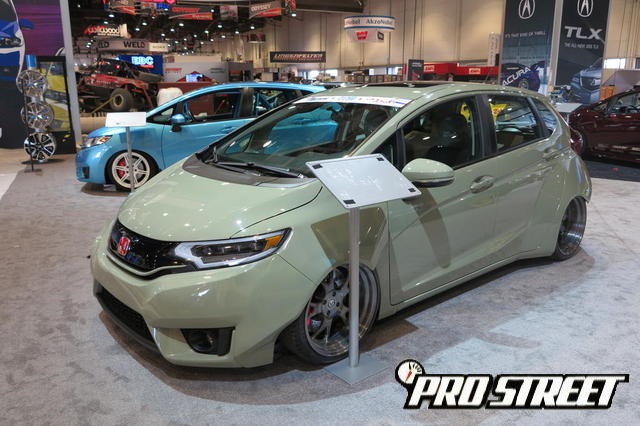 Some of the biggest and best in the Honda tuning industry showed up to flex their tuning muscles. Tjin Edition, Bisimoto Engineering, Kontrabrands, MAD Industries, Spoon Sports USA are just a few names that were involved in the Honda Performance contest.
Tjin ended up taking home the honors (above) with their flat green with extremely aggressive fender flares. Slammed to the ground and in tune with today's "flush" movement, the Tjin Honda Fit was definitely a crowd pleaser.
Katzkin interior and a custom Sony sound system round out the amenities inside the Tjin Honda Fit, and Webasto constructed a custom sunroof for the hot hatchback. Want more Honda Fit goodness? Check out our gallery below for more photos and wallpaper of the SEMA 2014 Honda Fits in attendance.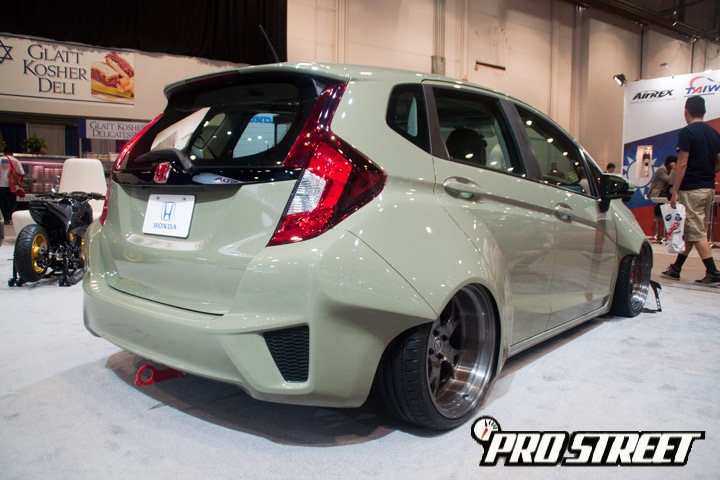 Only a handful (three) of Fit's made their way into the Honda booth, along with a B spec race car prepped by Honda Performance Development (HPD), Honda's North American racing company.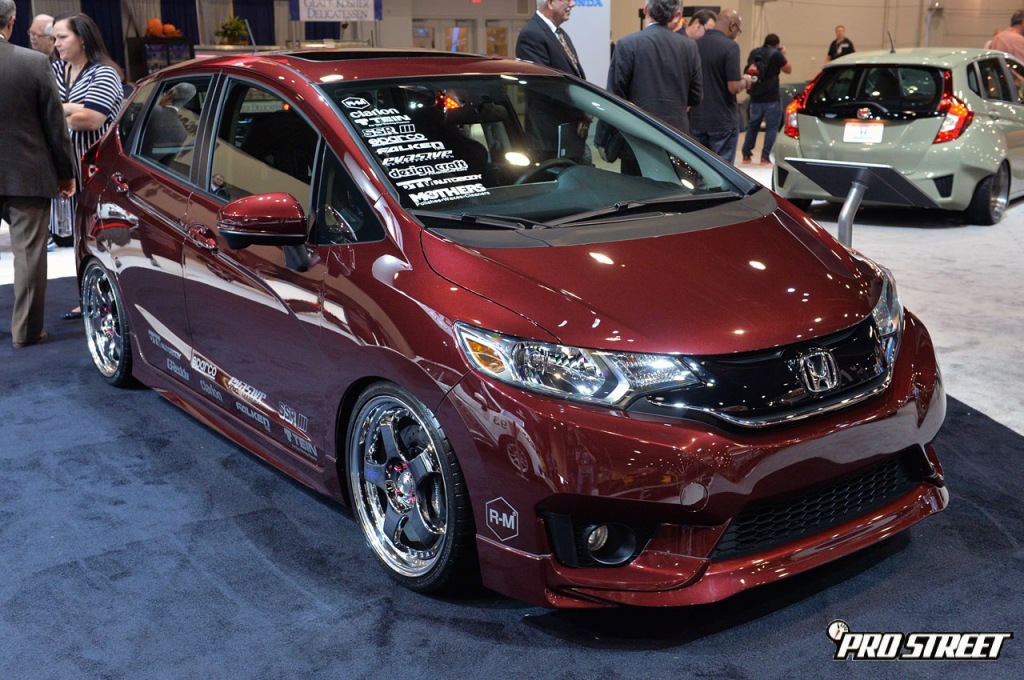 Some of the other notable displays at the Honda booth are listed below.
Project Vehicles
---
Bisimoto Engineering 2015 Honda Fit for Norm Reeves Honda
Bisimoto 2015 Honda Fit Turbo
Bisimoto 2015 Honda Fit Spec Car
Kontrabrands, LLC A.M.L. (Active Metropolitan Lifestyle) Honda Fit
Spoon Sports Super Taikyu 2015 Honda Fit
Kylie Tjin Special Edition Fit
Honda Automobile Display
---
2015 Honda Fit EX equipped with Honda Genuine Accessories
From Honda Performance Development
2015 Honda Fit HPD B-SPEC Concept Race Car
#28 Andretti Autorsport DHL Show Car – Winner of the 2014 Indianapolis 500 (replica)
HPD Supercharged CR-Z IndyCar Series Pace Car
HI13RT IndyCar Engine
HPD K20 Formula Atlantic Engine
HPD L15A7 Formula F Engine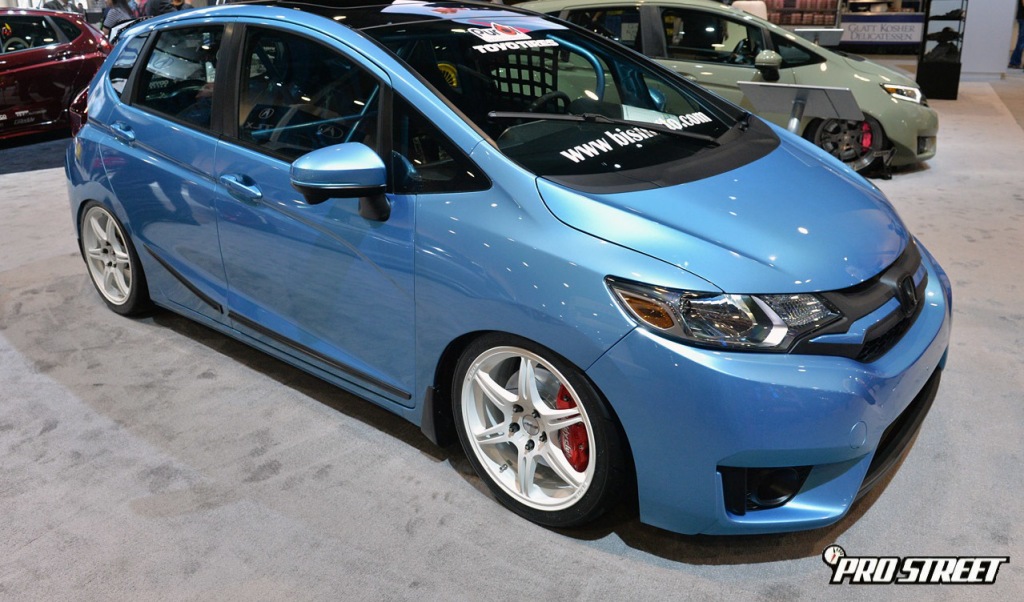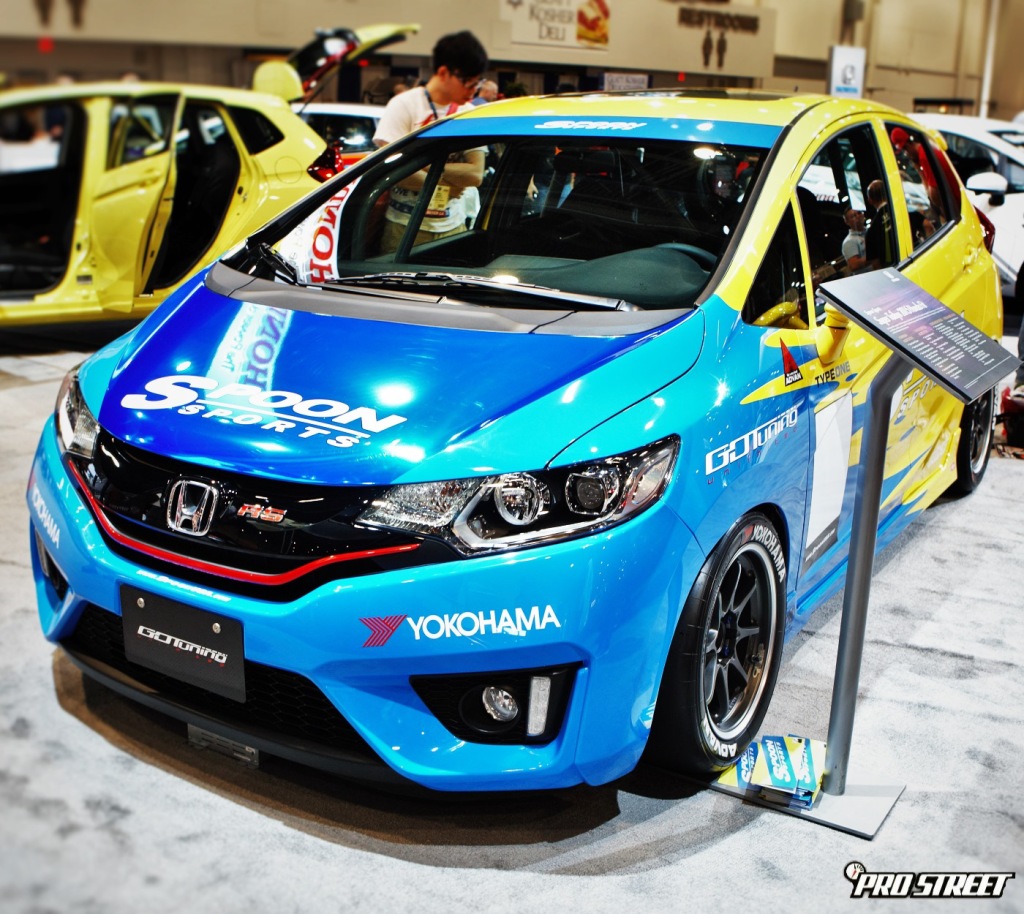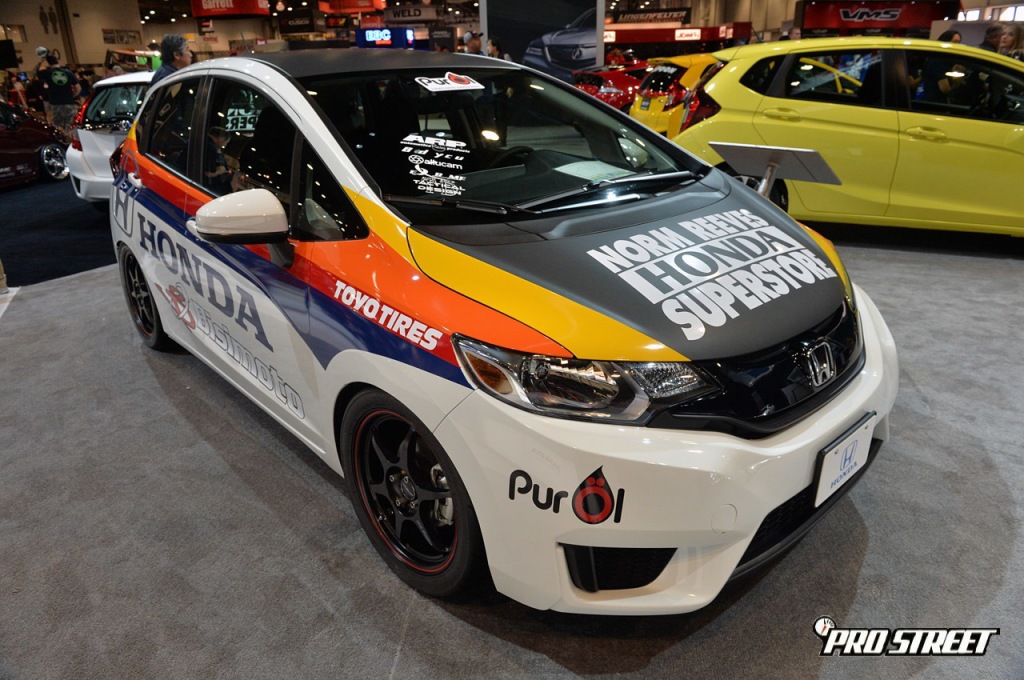 What's next for the Japanese automaker and it's compact hatchback? With rumors of the new Civic SI being a turbo model using the Honda Earth Dreams engine, could we see a Honda Fit on the horizon that's force fed?
We can only hope.