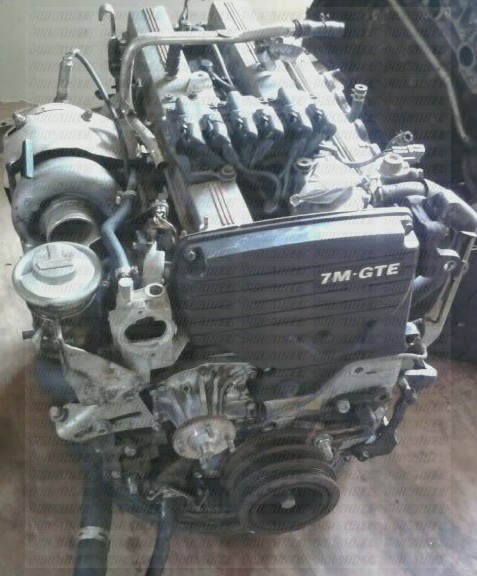 The 7MGTE is the predecessor to the legendary 2JZGTE, found in the third generation Toyota Supra otherwise known as a MKIII. While it's not quite the over engineered 2JZGTE that replaced it, the 7MGTE is still a great powerplant for moderate boost levels.
The 7MGTE comes with the R154 transmission, a stout five speed transmission that is much sought after especially for JDM 2JZGTE and 1JZGTE engine swaps. The 7M is not quite as popular for obvious reasons, but there's still plenty of reason to swap or modify the 7MGTE.
To that effect, our 7MGTE ECU pinout will allow you to install, tee or wire anything to your 7MGTE engine harness. Have any questions about our 7MGTE ECU pinout? Leave them for us below.
7MGTE ECU pinout
---
E01 – Power Ground
E02 – Power Ground
STJ – Cold Start Injector
E1 – ECU Ground
NSW – Neutral Safety Switch
NE – Distributor
G2 – Distributor
IGT – Igniter
EGR – VSV EGR Valve
SPD – Vehicle Speed Sensor (VSS)
FP – Fuel Pump Relay
VS – Air Flow Meter
KNK – Knock Sensor
OX1 – Primary Oxygen sensor
THW – Water Temp Sensor
ISC1 – ISC Motor No.1 Coil
ISC2 – ISC Motor No.2 Coil
ISC3 – ISC Motor No.3 Coil
ISC4 – ISC Motor No.4 Coil
E2 – Sensor Ground
THA – Air Temperature Sensor
VSV1 – Air Control VSV
M-REL – EFI Main Relay – Coil
VF1 – Toyota Check Connector
BATT – Battery constant
L1 – TEMS ECT Computer
TE1 – Check Connector
STA – Starter Switch
OX2 – Secondary Oxygen Sensor
IGF – Igniter Lead in
THW – Water Temp Sensor
A/C – Magnetic Air Conditioning Switch
W – Warning Light
VTA – Throttle Position Sensor
No 10 – Injector control for Injectors 1 and 4
No 20 – Injector control for Injectors 2 and 6
No 30 – Injector control for Injectors 3 and 5
LP – Headlight Relay
B1 – EFI Main Relay
VF1 – Check Connector
DFG – Defogger Relay
That does it for our 7MGTE ECU pinout article, for more on the 7MGTE and other related topics check below.