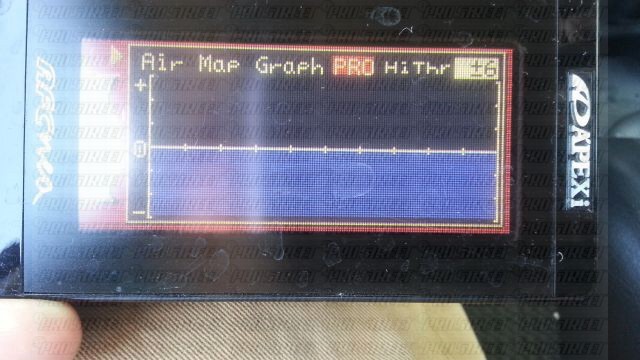 Part 2 in our Apexi Super AFC guide will be walking you through the Setup portion of your SAFC install. If you missed our part 1 segment, "What is the SAFC" check here before returning. Today we'll be walking you through the general setup of your fuel tuning computer, and some common troubleshooting errors you may encounter.
We'll be using a Super AFC NEO or the black cased AFC for the purpose of this writeup. Many of you may have an older unit or even the old blue Super AFC without the rotary dial. Rest assured however that most of the setup remains the very same for your vehicle, regardless of which version of the SAFC 2 you own.

This article assumes you have already wired in and installed your SAFC. For our complete wiring guide on the Super AFC make sure to check out our Piggyback Heaven page.
How to Setup your SAFC
---
Setting up your Apexi Super AFC is very simple and easy to do once you begin the setup. To operate this product, you must set several items during initial setup which we will outline here.
Once your SAFC II is securely installed, turn on the ignition switch and select the ETC. (etc. mode) in the main menu. We'll start by setting the sensor type.
Airflow Sensor Type
---
To learn How To Setup your SAFC, you will need to setup the airflow sensor type and sensor inputs, select Sensor Type and set the sensor type and sensor number. If you are not certain what kind of airflow sensor type is in your vehicle, check the Super AFC wiring instructions table for the values.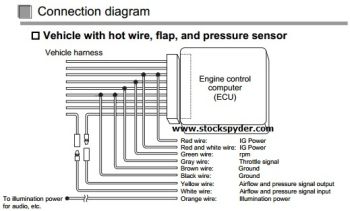 For vehicles equipped with a hot wire sensor, set the sensor output calculation method. If you are installing the Super AFC into a vehicle that's not on the Apexi wiring chart, you will need to do some homework to discover this value for hot-wire style filaments.
Number of Cylinders
---
This value is easy to comprehend and you've got to set this up in order for your Super AFC to recognize the ignition pattern and engine speed. Setting the number of cylinders under the car select menu option. Select Sensor Type and set the number of cylinders to move onto the next setup item.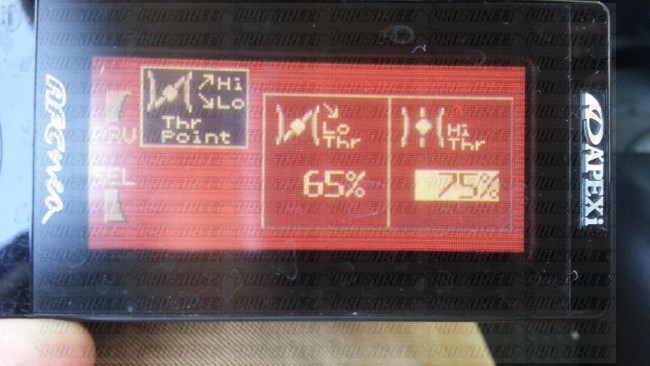 The Super AFC can support vehicles from 1 to 16 cylinders although this setup option can vary depending on the ignition setup.
Commonly asked questions:
Q: I have a Mazda RX-7 with the rotary engine in it, what do I enter here?
A: Because of the trailing and leading ignition setup on your FC or FD, you will want to set the cylinder count to 2.
Q: I have a SAFC installed in my car but my RPM's are cut in half when displayed on the AFC.
A: Set the ignition or cylinder value to 2 instead of 4. Because your ignition system shares coils or has multiple cylinders run on one coil, you will need to change the cylinder number to get your RPM readings right.
Q: I have a Dodge SRT-4 or similar vehicle that features a TPS outside of the accepted 1-5 volts of range, or does not recognize throttle position sensor.
A: You are in need of advanced AFC guidance, please check our How To Install a SAFC in a SRT-4 and our subsequent SRT-4 throttle position hack for more details.
Throttle position type
---
Throttle position is vital to the Apexi Super AFC because throttle position and engine load are how the AFC translates between the high and low throttle maps. Select Sensor CHK and check the throttle sensor voltage with the throttle fully closed and once with the throttle fully open.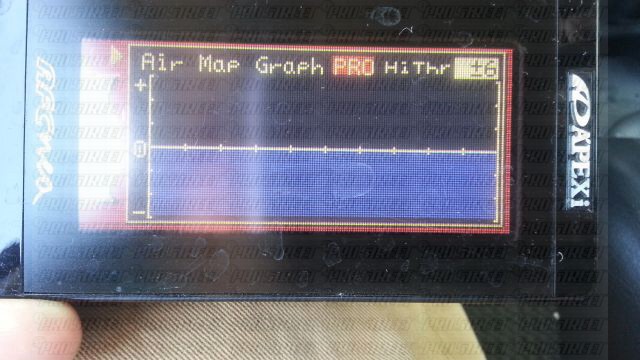 If you are sure that the voltage is acceptable for your Super AFC, you can now set the throttle sensor type in the Car Select mode. If the TPS voltage is 0 V to 1 V fully closed in the previous step, set the arrow to the upward direction. When the throttle voltage is 3 V to 5 V, set the arrow to the downward direction.
When the arrow is set to the ** mark, no correction is performed by throttle opening.
How To Program a custom throttle opening
---
Often required in custom applications or domestic vehicles that do not use a 0-5 volt TPS range, programming your own throttle position opening is easy to do. You must also do this when you are using the Super AFC for a different purpose than tuning fuel based on throttle.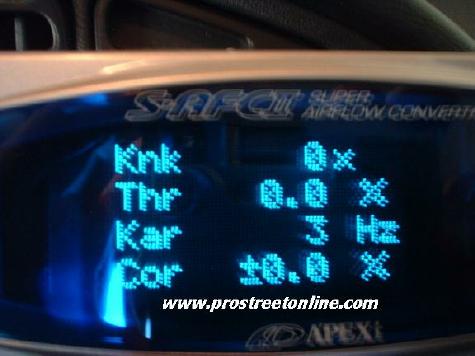 You can also use the Apexi Super AFC to tune fuel based on engine load or boost pressure, as we do in our original SRT-4 article.
Check here for more information on how to tune or program boost as your throttle position sensor input.
Select the throttle opening selection under the throttle position screen. Hold the throttle fully closed for about 10 seconds. After that, hold the throttle fully open for about 10 seconds.
Check wiring for proper install
---
Now with these settings stored in your Super AFC, turn off your vehicle and leave it off for a few seconds. Turn the vehicle back on and double check that your menu selections to ensure that your power and ground wires are wired correctly.
Set your Knock Signal Count
---
Knk Set is the menu selection you will want to choose from the Setting menu. Start the engine and allow it to warm up, and then select the KNK SET from the Setting mode menu.
Select the knocking signal correction mode to correct your knocking sensor input to the Apexi Super AFC.
Congratulations, you now know How To Setup your SAFC by using our guide. Make sure to check our Part 3 of our AFC tutorial with How to Tune your Super AFC.

Have any questions or comments? Leave them below!