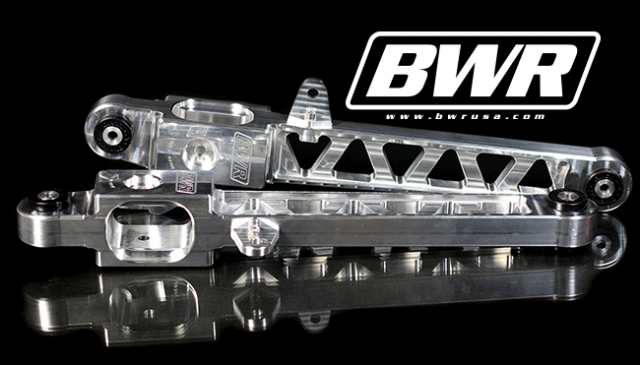 Blackworks is one of the import companies out there and continue to push the limit and develop new products for vehicles. And after the wildly successful B series products for the 1994-2001 Acura Integra and 1992-2000 Honda Civic, Blackworks has turned their eyes to the new generation of Hondas.
Kicking off our list of new Blackworks products is the BWR B-Series Billet Coil-On-Plug Adapter Plate. Perfect for those customers looking to take the next jump up in performance or converting their ignition systems. Whether you are OBD0 or OBDI, or converting from OBD0 this coil on plug adapter plate makes your conversion easy.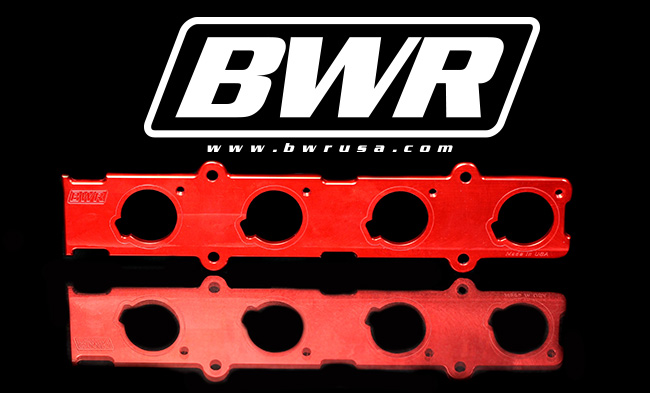 Machined to accept S2000 or K series direct fire coils, this plate can truly make your distributorless VTEC conversion a breeze. Further complementing this kit is the fact that this plate is made from hardened aircraft quality aluminum and laser etched for authenticity.
The part number for this coil on adapter is BWAC-0132 and this plate comes in variety of colors from black, gold, purple, pink and more. 
DC5 Billet Rear Tie Bar
Better late than never says these Blackworks racing DC5 Billet Rear Tie bars, and in true Blackworks fashion these bars come in a variety of colors and finishes. Never at a loss to express themselves, Blackworks Billet Rear Tie bars are made from 6061 aluminum and will significantly increase chassis rigidity.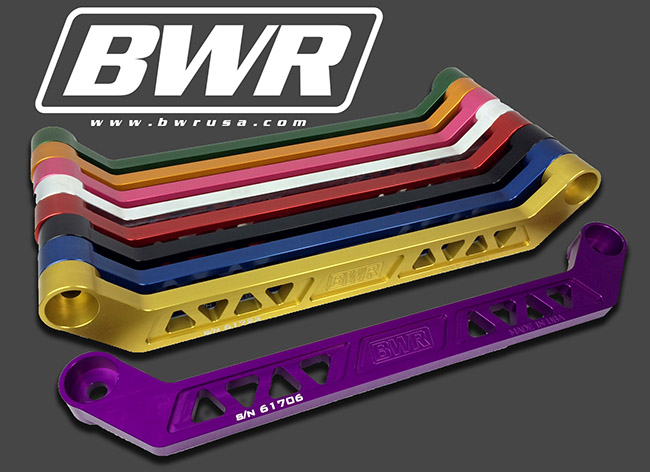 Laser etching and individual casting numbers ensure you are receiving a genuine Blackworks product, and our support and tech advice can assist you installing these arms on your Acura RSX or Honda Civic.
Part #/Color Selection
BWSC-0240BK      Black
BWSC-0240BL      Blue
BWSC-0240GD      Gold
BWSC-0240GR      Green
BWSC-0240OR      Orange
BWSC-0240PK      Pink
BWSC-0240PO      Polished
BWSC-0240PR      Purple
BWSC-0240RD      Red
When installing these rear tie bars, make sure to look into available upgrades that can accompany or increase your performance, such as sway bars or lower control arms.
Honda Civic Rear Tie Bar
New Honda Civic owners have had to wait a while for these popular rear tie bars to be released. Very popular with the earlier generations of Honda Civic, these tie bars from Blackworks continue the trend. Available in the classic Blackworks colors and varieties, these 6061 aluminum tie bars give your vehicle the perfect spritz of style and color.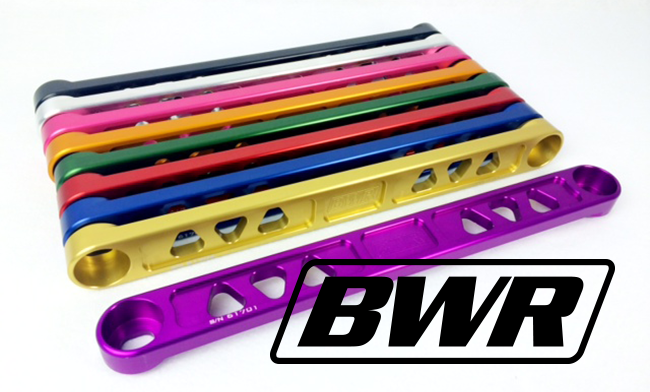 Part numbers signify anodized choice of color, so please double check when ordering. These bars are a great add-on for your vehicle's suspension components and will greatly stiffen your chassis and reduce chassis flex. This modification, along with a sway bar and upgraded subframe braces as well as control arms are recommended if you want to truly unlock your 2006-2011 Honda Civic's potential.
BWSC-0245 is the part number for this New Blackworks Products, and like all tie bars comes in a variety of different dazzling colors for you to choose and customize from. 
Blackworks Mega Billet Control Arms
Last but not least on our Blackworks Performance product update, is the new Mega Billet Control arm for the Honda CR-V. Equipped with woefully thin factory control arms, these beefy Mega Billet units from Blackworks give you peace of mind and allow you to personalize your CRV.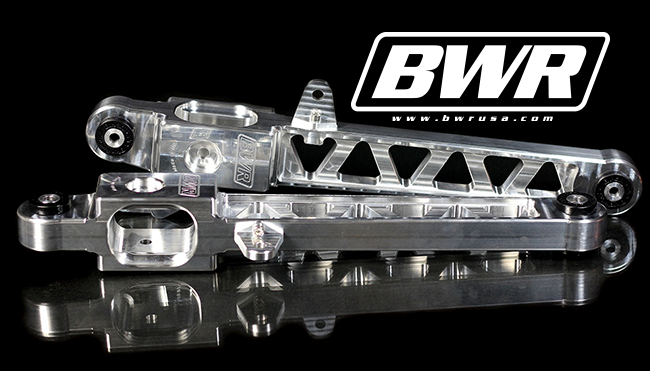 Part Number : BWLC-599PO
Complete your CR-V with this Lower control arm kit, with the same aircraft quality aluminum and high quality LCA bushings that you have come to love and appreciate.
All new Blackworks products come with a limited manufacturer warranty against defect.
Have any questions about fitment or design? Give us a call to speak to a certified ASE mechanic.