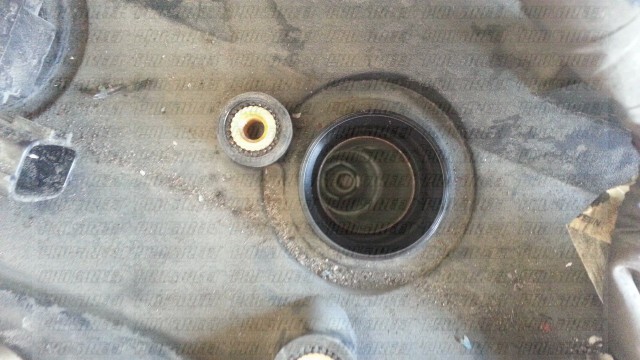 The VQ35 is gaining in popularity every day and has served as a balanced, smooth revving powerplant for Nissan to base their luxury and sports sedans around. Today however we will be addressing a common problem among VQ35 owners with burned out or fried ignition coils on our How To Service Your VQ35 Ignition Coils writeup.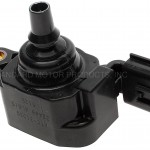 Often times piggyback or standalone ecus can cause this issue, we've seen upgrades like the TurboXS or EMS have faulty electrical issues that caused the ignition coils to burn or bubble over. Once your coil reaches this state, it will be difficult for you to drive and operate the car.
This can also cause misfire engine codes, like the P0345 OBDII Trouble Code although these symptoms will be much more severe. We've sourced the ignition coil that's faulty and now all that's left is to replace it, the part number in question is 22433-AL61C or 22433-AL615. 
If you are constantly frying VQ35 ignition coils, we would suggest checking all the engine grounds first. Then double check that none of your additional electronics like an aftermarket stereo or piggyback are causing the problem. The last step is to check your ECU or PCM for damage, or swap your PCM with one that you know works.
Tools you will need to begin :
To begin locate your ignition coil harness and undo the blue union plug on the side of the motor you'll be working on. The coil we will be replacing is the middle one on Bank 2 or the passenger side of the vehicle.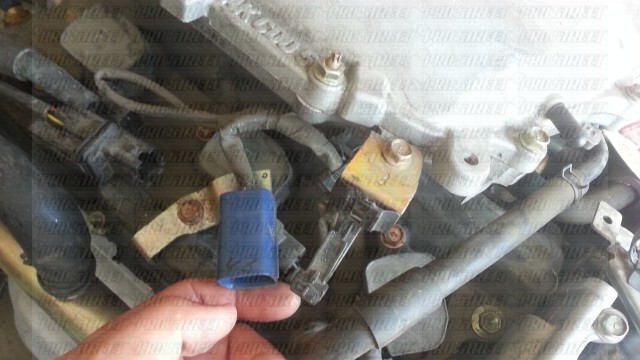 Next undo the 10mm bolt that secures this blue harness and the bracket to the passenger side valve cover assembly.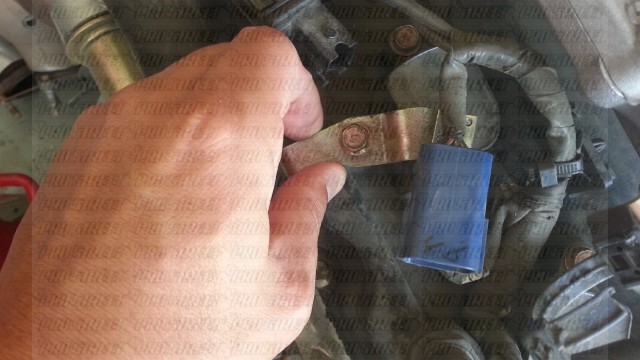 With this 10mm bolt removed, you can now push the harness to the side to access your faulty ignition coil and harness. Depress the clip and detach the harness to unplug your ignition coil.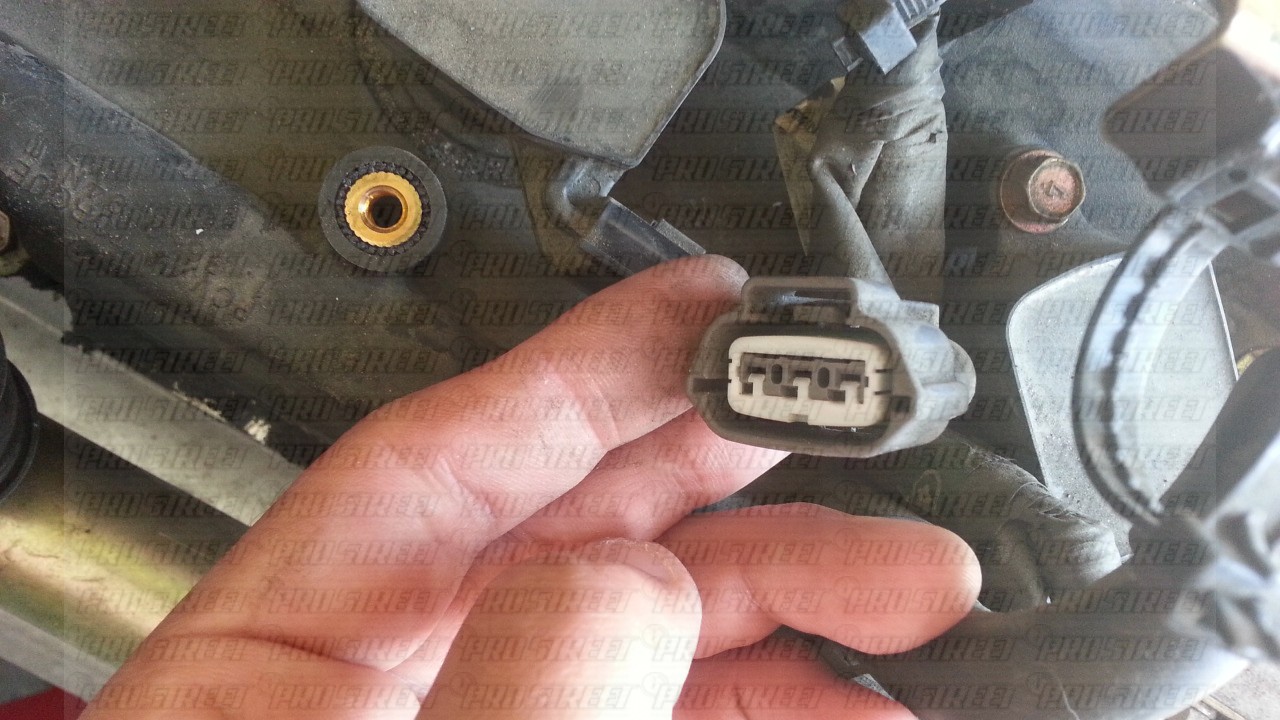 With your ignition coil unplugged you can now undo the 10mm bolt that holds your ignition coil in the engine. Slide your ignition coil out carefully as to not have your ignition coil boot come off or tear. This area of the engine can get hot and over time cause the ignition boot to crack, rip or tear.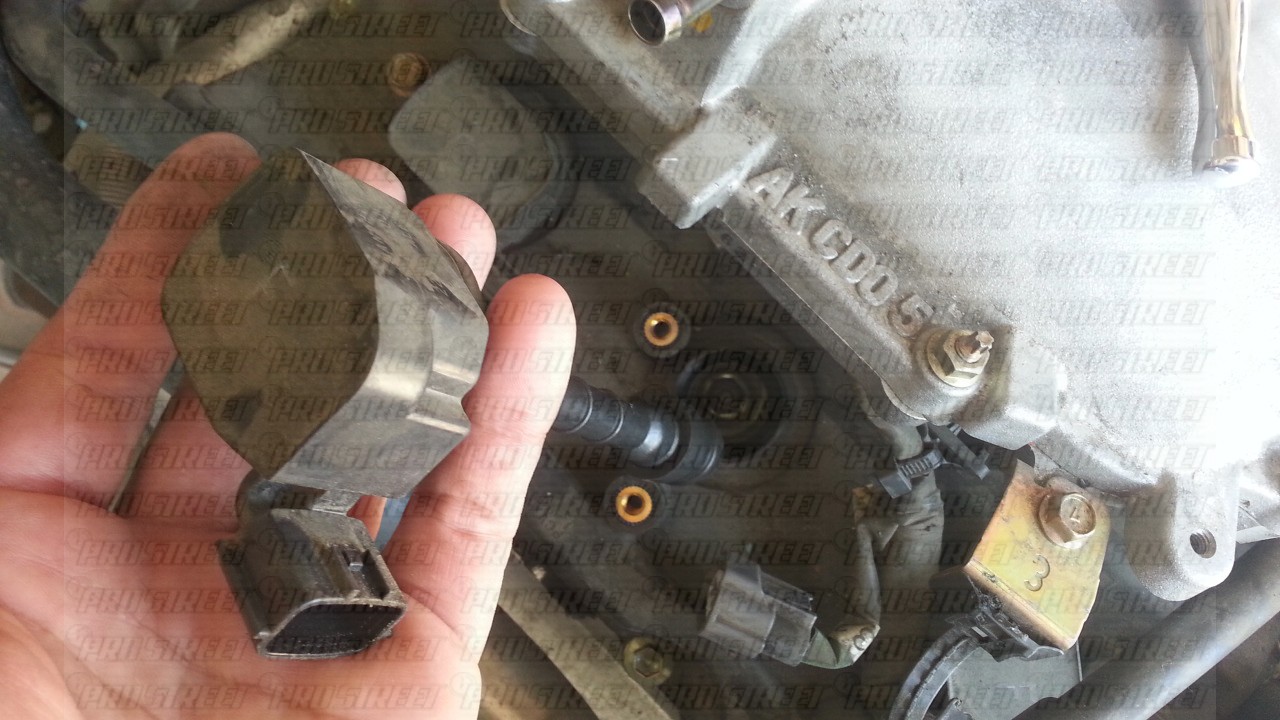 Not visible in this picture is the dime sized bubble that's melted into the side of this faulty ignition coil. Again if you are frying your VQ35DE coils, check the three troubleshooting steps we provided above.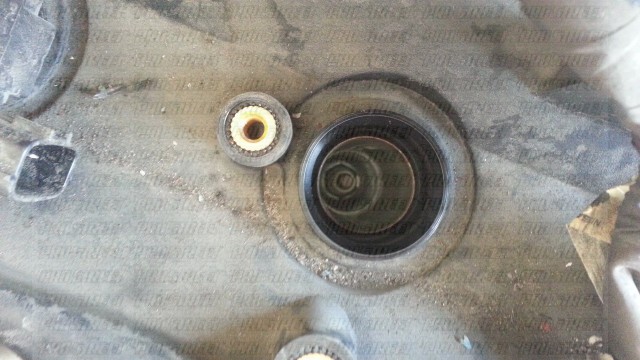 The only thing that's left is to transfer the ignition coil boot to your new coil and reinstall the coil. If you have a fresh set of spark plugs now would be a great time to service your motor. Thank you for taking a look at our How To Service Your VQ35 Ignition Coils tutorial, make sure to share the love.
When installing your new ignition coil, check your boot for any debris or damage. Doing so will help you prevent any future misfire incidents that may arise.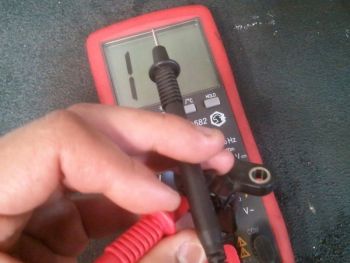 If you have serviced your car in this manner and your P0345 Cylinder Misfire OBDII trouble code doesn't go away, try referencing our How To Service your VQ35 Crank Position Sensor here.
Have any questions with the process on replacing your ignition coil? Or do you have a problem that just won't go away? Comment below and let us know about it.