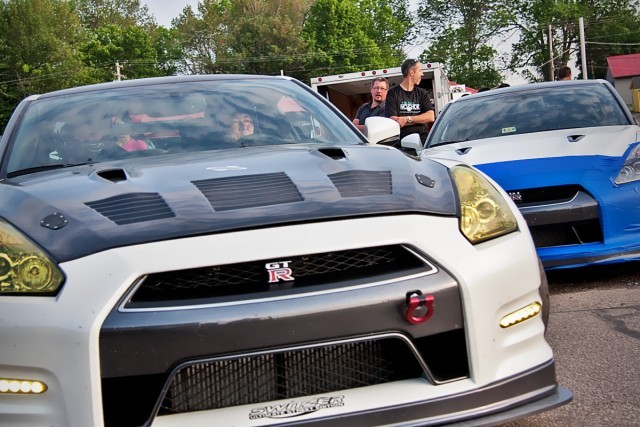 Nissan is expanding their GT-R offering with their new racing-circuit only "Club Track" edition as well as the uber-elite "EGOIST" model for the hardcore racing aficionados.This JDM Club Track Edition GT-R will be exclusive to the Japanese market, adding yet another car to the stable of cool cars we wish we could buy here.
Designed in tandem with Authorized Service Factory Association, race only parts were hand chosen to be part of this special edition Skyline. Nissan's racing division NISMO also had significant input in the design and upgrade phase, with support from notable Japanese racing outfitters like Nova Engineering and Nordring.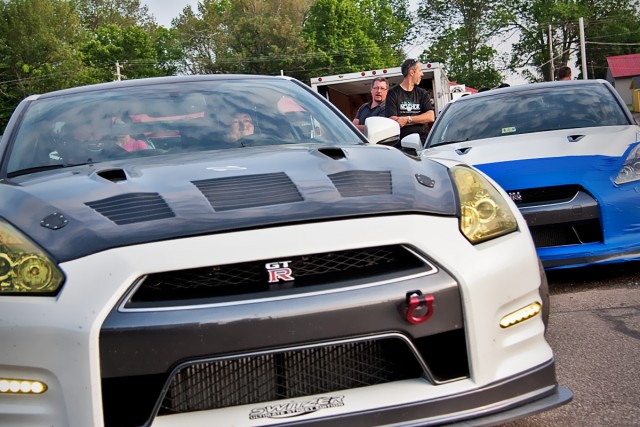 Japanese companies were then enlisted to equip the stripped down circuit racer with the very best in aftermarket parts and support. Indeed with names like RAYS Engineering and Bride on board to give Godzilla a facelift, this JDM supercar is definitely in good hands.
With a full roll cage, six point harnesses, Bride racing bucket seats and 20 inch RAYS forged racing rims, the weak and sickly need not apply. The upgraded Volks look a lot like the Nissan Sentra SpecV Club Sport version, only larger and wrapped in racing slicks for an uncompromising level of performance.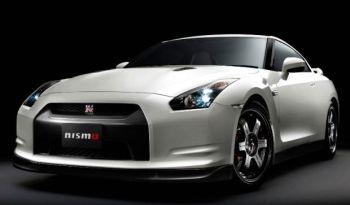 The final numbers and modifications list is not yet available, but we don't think Nissan will let one single performance part of the standard GT-R exist in the Club Sport edition. Indeed, if you feel the factory offered Nissan GT-R is just a bit too tame for you, the Club Sport is what you need.
Problem is, you also need to live in Japan to buy it. And we've all seen the unfortunate legal complications that can arise from importing a Skyline to the United States.

Handling and chassis stiffness were also redone with modifications to the Bilstein racing suspension and the full cage providing a firm foundation. Retaining the IHI twin turbocharged VR38DETT6, and upping the horsepower numbers, the Club Track GT-R is one hell of a supercar.
Power rated at 534 bhp @ 6400 rpm giving the GT-R a robust 137.67 bhp per liter of engine displacement, means serious business when the light goes green.
Take another step and purchase the EGOIST version of this car, allowing you to pick and choose what modifications you want and don't want.
In addition to all these new gadgets and no air conditioning, this model trim is more than just a car it's a membership. Nissan will be hosting events and competitive driving events and activities aimed at their upper echelon cache of customers. Special benefits and invites will be extended to this very small and select group of GT-R owners, and it's a great sign for Nissan's flagship sports car.
It may not arrive here in the United States, but one thing's quite clear the Nissan GT-R is definitely not meant for the faint of heart or the thin of wallet.
What do you think about NISMO's new flavor of supercar? Do you think they are doing the right thing with the minimalist track edition? Or do you feel like they need to up their game to keep pace?
Leave a comment below and let us know!