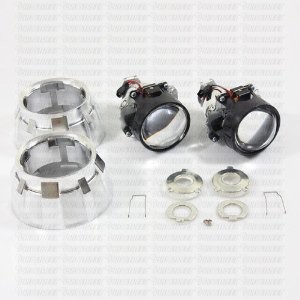 It's warming up and race season is just about upon us, and it's time to look at lighting alternatives for those wanting to hang out or cruise on the warm summer nights. The problem is many customers don't know how to find out which Car bulbs size or Car bulbs type they need. This is where we are here to help.

When it's time to replace the headlights, brake lights, turn signals or parking lights on your car, finding out what your replacement bulbs are is more than half of the fight. Some people like to opt for HID (High Intensity Discharge), whether through a halogen lens or retrofitting with true projectors, while some others prefer the interior bulbs for the map light or glovebox.
Today we'll be showing you how to find your Car bulbs, remove your Car bulbs and identify the bulbs you might want to replace in your Acura, Audi, BMW, Chevrolet, Chrysler, Dodge, Ford, Honda, Hyundai, Infiniti, Jeep, Kia, Lexus, Lincoln, Mazda, Mercury, Mitsubishi, Nissan, Oldsmobile, Pontiac, Plymouth, Porsche, Saturn, Scion, Subaru, Toyota, Volkswagen and Volvo.
Find your Bulb Type
First order of business is to find which bulb you want to replace, and then identify what style of bulb you will need to replace it with. We refer to this Sylvania sizing guide to give us an idea of what kind of bulb we'll be needing, remember that this isn't always accurate, but rather a guideline as to which bulb we need.

Make the jump over to Sylvania Lighting's fitment chart and take a look at what kind of bulbs you need for your vehicle. Once you have located the bulb styles you need, whether its T4, T5, T10 or H1, H2, etc, make sure you will not be violating the law regarding the SAE or DOT standards in lighting.
Don't get entangled with lights not being legal in your state, check with your local authorities regarding your state's lighting laws.
For a full overview of our LED Car bulbs section, check out our store here.
Upgrading to HID (High Intensity Discharge)
This mod doesn't always produce more useful light than the halogens found in your car normally, but will significantly increase the amount of light your headlights put out.
Several HID kits such as these Halo kits can do the trick by simply swapping the halogen bulbs in your car now for the HID car bulbs and a ballast kit that will help convert your headlights to HID. The problem lies in the halogen lens that you will now be attempting to focus an HID beam through. This can often lead to overwhelming glare, and emitting a white glare instead of a useable beam of light.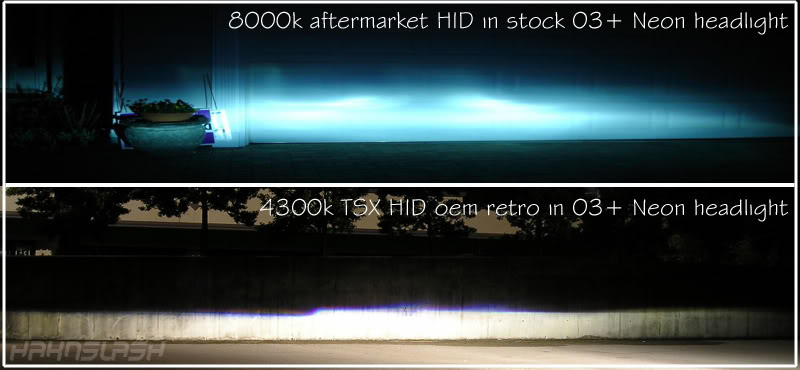 As you can see in the image above from user haknslash, they are using a 2003 Dodge Neon as an example wth the top image being a plug and play HID kit with a 8000K kelvin range. Notice the glare and lack of light cutoff, which can produce an ugly glare when driving not to mention pissing off every unfortunate soul driving towards you.
This can often be remedied by use of a retro fit projector, which is the bottom image showing a HID projector from a TSX retrofitted to make use of the HID kit properly. Notice the clean cut off line and minimal glare, as the light projected is actual useful light as opposed to blinding glare.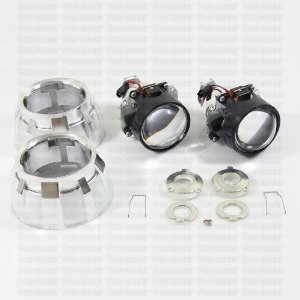 As with all of our writeups and how-tos, this writeup and any writeup on our website is for reference purposes only. If you have any questions regarding fitment or operation, please give one of our ASE certified sales reps a call to confirm your item.
In other words use of the replacement bulb size information is at your own risk. Always verify all bulb sizes, bulb voltage usage and bulb wattage before applying any information found here to your vehicle.
7440, 881, 9007, all T10 T15 and T5 bulbs are sold in a variety of colors and ranges.
These LED bulbs are the standard one inch length and can transform the inside of your car and improve night time visibility through your brake, fog and turn lamps.
For aftermarket use. May not comply with SAE or U.S. DOT standards
Interior Lights – Wedge Style Lighting
One of the more common upgrades for our customers is a set of interior lighting, or wedge style bulbs for map, glove compartment or trunk lights.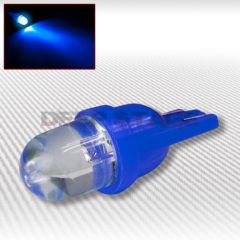 LED Lighting Angles
LED bulbs with the widest beam angle are best replacements for incandescent bulbs or wedge bulbs for the interior of your car.
Certain LED bulbs are either Narrow or Wide viewing ranges, and can often be confusing. To clear up some of the confusion, you are best looking at narrow angle LED bulbs for smaller or tighter areas that may need more light. Narrow LED's function well in gloveboxes or trunk compartments where light needs to be it's brightest.
With a 15 degree viewing angle, narrow LED bulbs give out more light than the wide array ones, which can project the same amount of light, but 360 degrees around.
Make sure to choose your bulb carefully by count of LEDs, brightness range, kelvin range and bulb type to maximize your lighting.
Common Questions
Q: Why don't my LED bulbs work?
A : Depending on your year make and model, your vehicle may require a LED compatible flasher or load resistor to properly operate your LED car bulbs. This is especially true in the taillights, brake lights or third brake light instances.
Q: My vehicle has two of the same style listed for my car but one of them does not work?
A: Although your vehicle may show two of the same style of bulb, you must confirm the numerical designation for the bulb in question to ensure it will work. Remember to check the chart and confirm the wattage, fitment and size before ordering.
Q: Which light bulbs are the brightest?
A: If you are upgrading to LED bulbs and ditching the OE incandescent bulbs, the reality of the situation is you are not truly putting out more light. LED bulbs have many conveniences from long life to lower power usage and more vivid color ranges, but brightness is typically not one of these outstanding features.
For a brighter range of LED bulb, take a look at our High Power lineup or HP output bulbs for superior brightness over the standard filament style bulbs.
Warranty Information
We offer a one year warranty against defect of our LED bulbs, with some exceptions as far as warranty is concerned. LED bulbs cannot be used in the same housing with headlights as the excessive heat can cause premature failure. Installing the LED bulbs in daytime running lights or similar pulsed voltage applications will also void your warranty.
Have more questions? Give the pros at Pro Street a call and speak to an ASE certified mechanic to discuss your project!