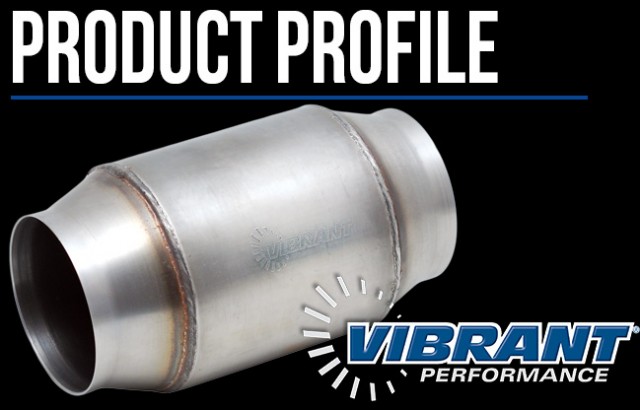 When it comes to the law and abiding by the emissions standards your state has accepted, it's never an easy tradeoff for aftermarket enthusiasts. Modifications like a test pipe or hollowed out cat may provide a boost in power and exhaust flow, but could also get you into a heap of legal trouble depending on where you live.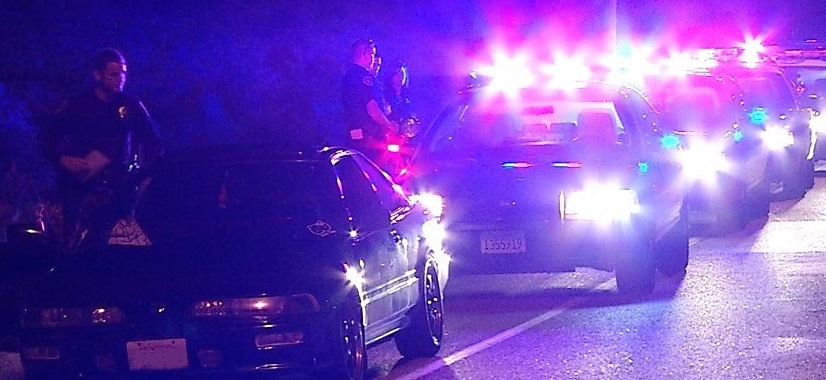 Wondering if your vehicle is legal? Click here to check out our exhaust FAQ!
Complicating the legal exhaust measures is the parts that aftermarket enthusiasts usually select in the quest to gain horsepower. Many of the forced induction components and aftermarket fuel components make passing smog or having legal emissions very very difficult.
And heading up the effort to curb the emissions from modified vehicles is one of the leading manufacturers in the fabrication components. Vibrant has their own extensive catalog of exhaust components, like exhaust piping, downpipes, catbacks, and resonators and universal mufflers.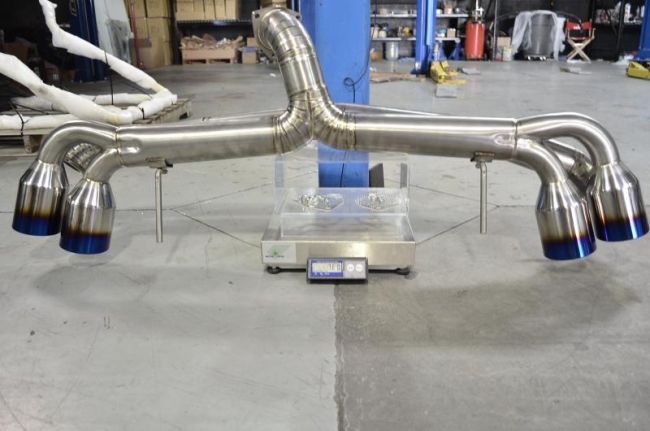 Vibrant has teamed up with GESI ( Global Emissions Systems Inc.) to provide a high quality performance catalyst converter that enables modders to get legal without losing any power. Recent changes in emissions requirements in many states, combined with advances in converter technologies, has more shops designing builds around catalyst systems.
This new line of high performance OBD-II universal metal core catalytic converters is more than capable of handling the extreme conditions found in your performance vehicle.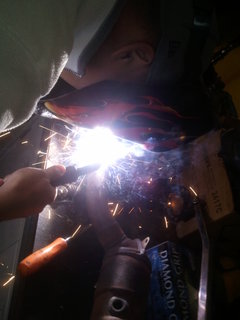 The GESI High Output and Ultra High Output Universal catalytic converters feature full stainless steel construction, (including a furnace-brazed patented high-flow substrate), and a unique end-cap design to lock and prevent substrate rattling. GESI® catalytic converters are covered by a 5 year/50,000 mile warranty.
GESI's universal catalysts are U.S. EPA certified for use on 1996+ OBD-II vehicles where universal catalytic converters are permitted* and are designed to handle forced induction applications with virtually no loss of exhaust flow (less than 1% degradation).
"Finding a top quality performance catalyst system is very important for many shops across the U.S. and Canada," said Vibrant Performance Marketing Manager Claudio Martinez. "In some areas, you have guys who do some incredible custom builds, and their customers want to be able to have them pass emissions inspections and actually enjoy them."
And on the topic of OBD-II diagnostics, Vibrant GESI catalysts are one option to resolve ECM check engine lights for emissions failures.
* Check with your local emissions regulations regarding use and installation in your jurisdiction.
HO-Series Catalytic Converters (Rated for 350-500 horsepower)
Part #      Inlet/Outlet   Converter Body O.D.   Overall Length
7525               2 1/2"                      4"                               7"
7530                   3"                         4"                               7"
UHO-Series Catalytic Converters (Rated for 500-850 horsepower)
Part #      Inlet/Outlet   Converter Body O.D.   Overall Length
7830               3"                     4-1/2"                                  7-1/2"
7840               4"                     4-1/2"                                  7-1/2"
GESI® Universal Ceramic
Vibrant also offers two universal high-flow ceramic core replacement catalytic converters that feature the same precious metal loading technology used on the company's HO metal core converters. These replacement converters have a high flowing ceramic honeycomb catalyst and are recommended as a universal option to replace OEM catalysts.
Made from fully stainless steel construction, the GESI universal ceramic core catalysts are covered by a 5 year/50,000 mile warranty.
Part #      Inlet/Outlet   Converter Body Dimensions/Overall Length
7225               2-1/2"            7-1/4" X 3-3/4" oval / 18" long
7230               3                     7-1/4" X 3-3/4" oval / 18" long
Have a question about these cats? Give us a call at 1-888-776-7022!