BBK has long stood as a throttle body and performance company you can trust and believe in, and for over 20 years they have delivered top notch intake and suspension components for the automotive aftermarket. Fresh for 2014 BBK has revealed a new lineup of large bore throttle body kits designed for the late model LS3 equipped Camaros and Corvettes.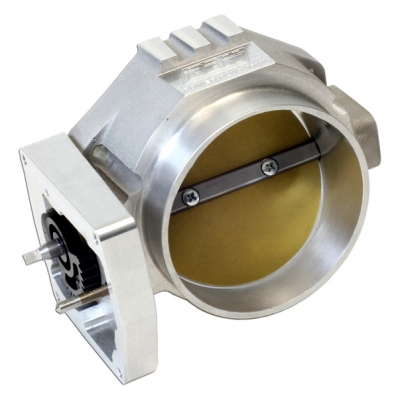 For the 2010-13 6.2 L LS3 Camaro SS and 2007-13 Corvettes, this new BBK throttle body will be available in 95 and 102mm flavors and according to BBK will add approximately 11 horsepower and 15 ft/lbs in factory tune. This throttle body is designed to fit all 2010-14 Camaros equipped with the 6.2L LS3, as well as the LS3 found in the 2009-2013 Corvettes.
Using the factory electronic drive by wire system this true bolt-on application will increase throttle response, horsepower and torque as well as improve gas mileage by drawing in more air.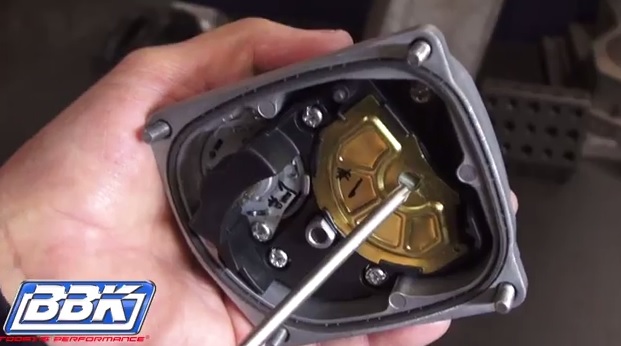 Our initial testing with this unit in a 240SX swapped LS3 found the gains to be sizeable, although it's slightly lower than the manufacturer claims in their install video.

And of course as one of the primary originators of the aftermarket throttle body, BBK is in true position to develop, engineer and support their products, which coincidentally are 100% manufactured here in the USA.
The part number for the LS3 throttle body kit is 1789 for the 95mm bolt on application, and 1790 for the 102mm monster.
Couple this bad boy with a FAST intake manifold or similar aftermarket intake manifold, and you have the beginnings of an awesome LS build. But BBK isn't stopping with just the LS, as they will also be releasing a throttle body for the Ford F Series Raptor SVT.
This ground up design from BBK takes the Raptor to a whole new level, and CNC machined from 356 aluminum castings. Combine this throttle body with the BBK Raptor Cold Air Intake for the ultimate in tuned intake tract products. The Cold Air Intake kits include a high-volume air filter along with cold air box and inlet ram air tubing.
How much power can you expect from this bolt on for the popular 6.2L Fords? BBK reports horsepower gains up to and in some cases exceeding 15 horsepower gain.
As with the LS or any BBK throttle body for that matter, installation is a breeze and is in true bolt on fashion, giving SVT owners an easy out of the box solution. BBK's high-flow throttle bodies utilize factory motor drives and as a standalone bolt on performance item, ranks very highly in our bang for buck category.
In today's ever changing aftermarket industry flooded with overseas knockoffs and inferior products, Pro Street Online is proud to carry the BBK flag as one of the last true US manufacturers left. Based in Temecula, California BBK carries a point of pride for their manufacturing process as well as the ability to stand their ground against inferior overseas knockoffs.
Customer Service Manager Ashley Hudson took the time to elaborate on this subject with MotoBlog, and further solidifies the companies standing in the US and their belief in US manufactured products.
"Everything we manufacturer is engineered in our own R&D facilities, which includes two dynos and advanced manufacturing technologies. This includes our CNC machining, automated six-axis plasma cutting, mandrel bending and welding systems," Hudson said. "We're really proud of our capabilities and it shows when you open the box and when you install our products."
Keep up the great work guys!
Pro Street Staff
1-888-776-7022