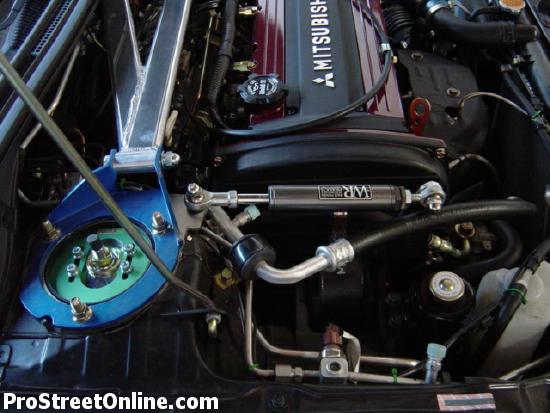 Today we'll be installing a engine damper on our Project Mitsubishi Evolution 8, this install of a Weapon R Engine Damper is fairly straightforward and can be installed by any average shadetree mechanic. Engine Dampers are relatively newer in the age of bolt on performance, however there are genuine gains in stiffness to be gained for these kinds of dampers from companies like Weapon-R and Ingalls.
Tools:
14mm Socket w/ Ratchet
(2) 17mm Wrenches
Before you begin the install it is a good idea to read through all the applicable information and directions that come with the Weapon R Engine Damper itself.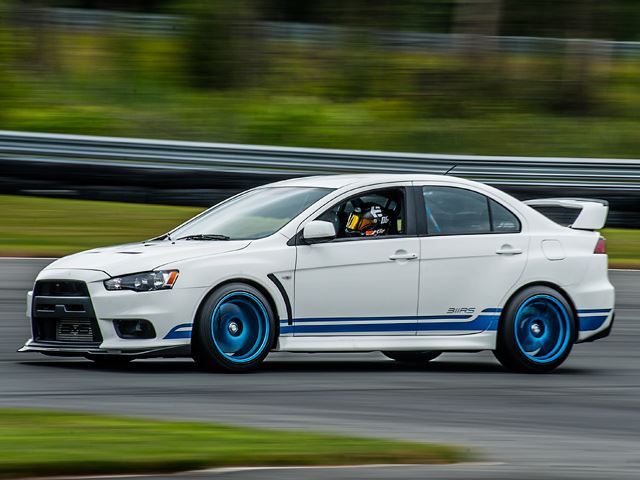 Above is the base of our install. It's our Project 2003 Lancer EVO 8. Click here if you would like to purchase a Weapon R Engine Damper.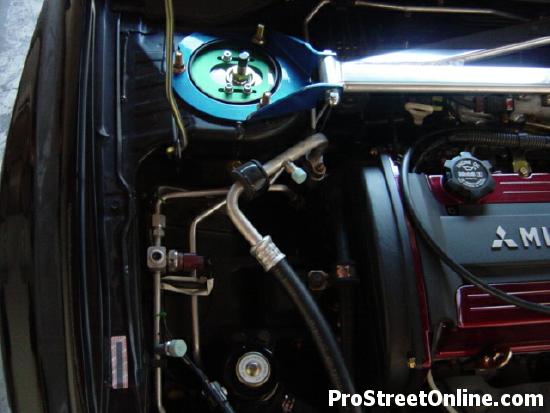 The contents of the Weapon R Engine Damper Kit are above. Depending on your application, some of the adapter pieces might look different.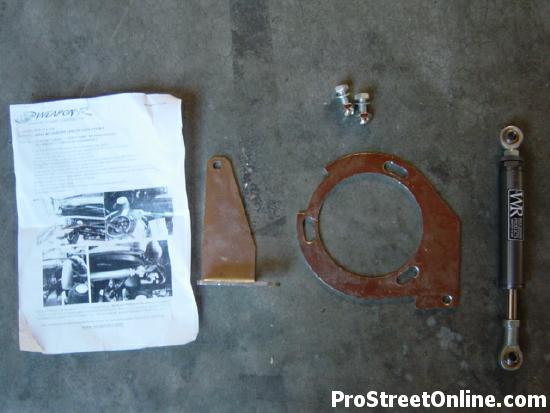 Above is a close up of the actual damper. Very high quality construction stainless plates help ground the motor and prevent rocking and the natural torque that accompanies spirited driving.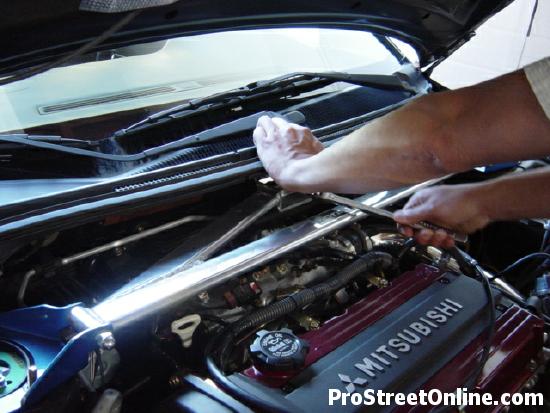 Our installation begins with the removal of the strut tower bar. The bolts are 14mm.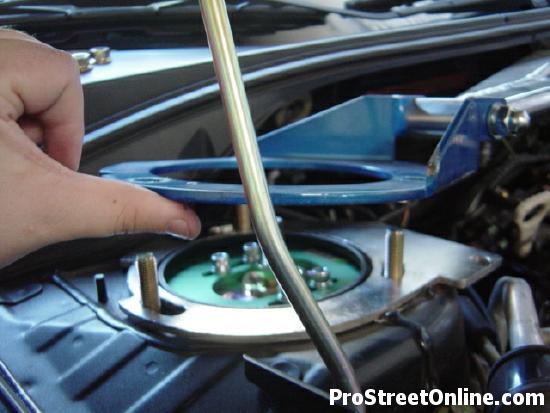 Once you have the strut bar in a removable position, slide the main adapter bracket under the strut tower bar, and lay it on the strut tower.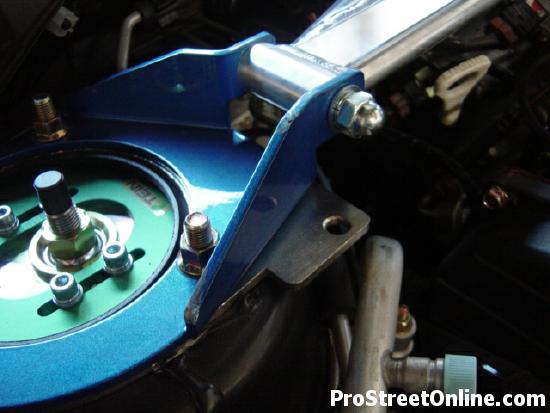 Here is the installed adapter plate. In this picture, it is unadjusted. We ended turning it full clockwise to allow the damper to secure to the other bracket (pictures below).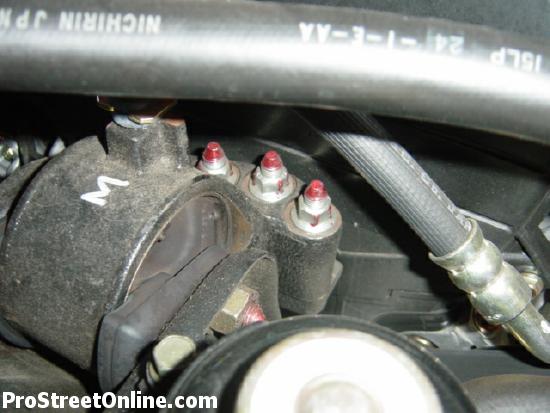 The other adapter piece bolts to the motor mount next to the timing belt cover. Above is a picture. The two far right bolts are the ones you will be removing. Weapon R's instructions say to secure the motor while doing this, and while it is a good idea, we got away without doing it.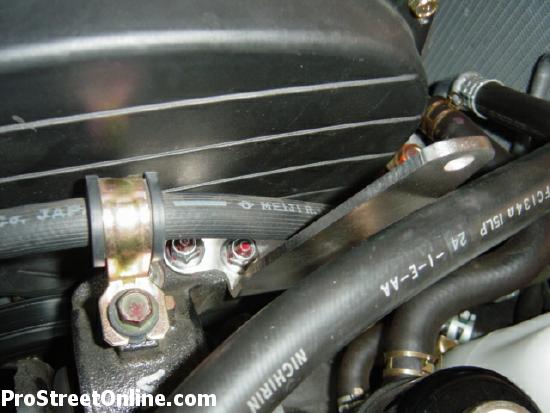 Above is the installed adapter plate.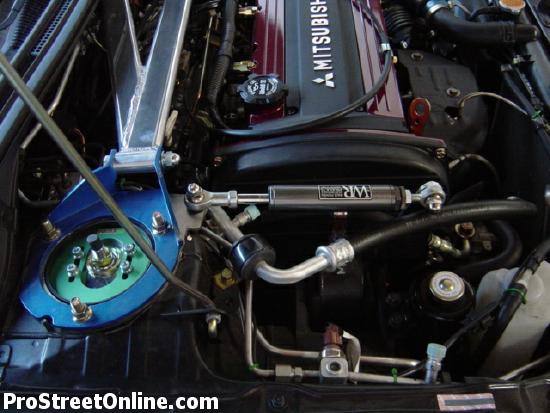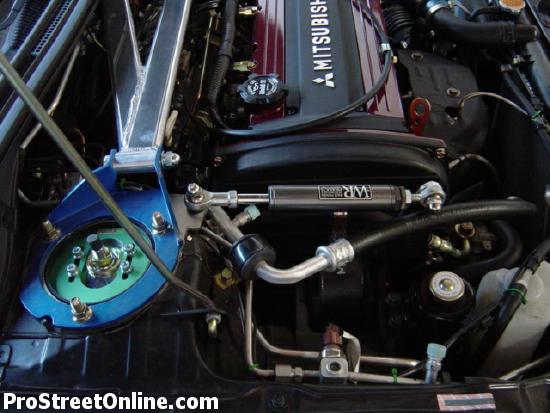 Above is the finished product. We had to rotate the plate above the shock tower full clockwise to make the damper reach the other mounting plate. Once we did, we secured everything, and tightened down the adjustment bolt on the end of the damper.
Once everything is tight, you are all set! Installation shouldn't take longer than 10-15 minutes. Enjoy your new Weapon R Engine Damper!
Pro Street Staff
1-888-776-7022