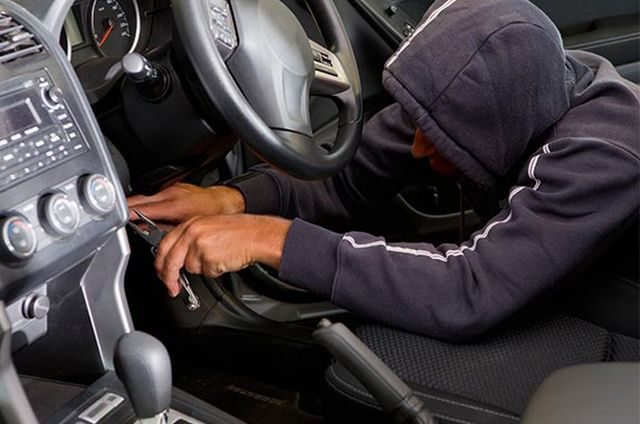 Every year the NICB or the National Insurance Crime Bureau releases a report on stolen cars from the past year. Otherwise known as the "Hot Wheels" report, this compilation shows you the top ten most stolen cars of the previous year.
Taking data from law enforcement across the United States, these figures show you which cars were stolen the most in 2015. Owning one of these vehicles does not mean that you should panic, but instead look for other means to stop car thieves.
Ten Most Stolen Cars in 2015
According to the statistics from the National Insurance Crime Bureau, the rate of stolen cars has continued in a downward trend since 2011. Overall advancements in vehicle security, tracking technology and monitoring systems have cut down car theft. They've recently released their latest report which recaps the number of stolen cars in 2015, and we break down this list to show you the ten most stolen cars in America last year.
If you find your make and model on this list, there's several steps you can take to stop car thieves cold. These measures can range in effectiveness and implementation, so when you want to stop thieves from stealing your car, here's a few pointers that can help.
Car Alarm - There are several different kinds of car alarms that provide a wide range of features, and many include a immobilizing device which will stop your car before the thief can make off with it.
Tracking device - These devices work on GPS signal to inform you and the authorities of the real time position of your stolen car.
Kill Switch - Usually installed on the fuel pump, these switches can surprise a car thief and leave them in a vulnerable state. Hide this switch to prevent your car from becoming a statistic.
1
1996 Honda Accord - 52,244 Stolen
One of the most popular family sedans on the mid-90s, the Honda Accord is very popular for many reasons. Powered by the SOHC F series engine and available with VTEC, the Accord is the most stolen car in America. Part of this has to do with the fact that Honda sold more than 12.7 million Accords over the past 30 years.
One of the most popular ways to stop car thieves is to install an aftermarket car alarm. Many modern alarms are very complex and can even notify you when something happens to your vehicle. When looking for the best car alarm available, make sure to shop for the best price for the features you need.
Consider installing cameras or monitoring equipment in your driveway or where you park. Other measures can include a GPS tracking service. No matter what measure you take to stop car thieves, we can all agree that car thieves are among the worst kind of people on planet Earth.
Take the proper measures today to stop car thieves, and you'll save yourself a lot of time and trouble. Have any questions about this ten most stolen cars report? Make sure to check out the NICB website or leave us a comment below and let us know!