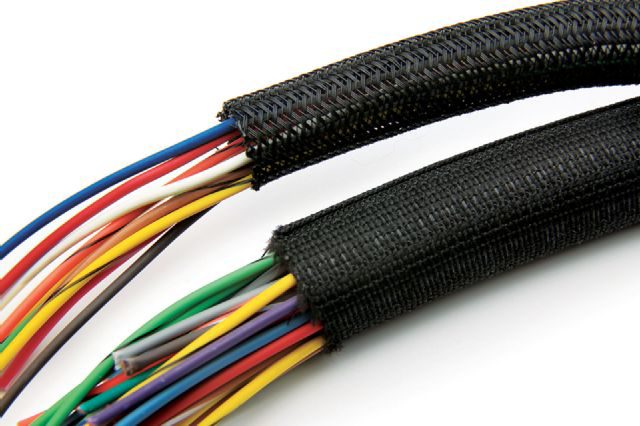 Whether you are installing a car stereo, repairing an engine harness or upgrading your car computer, car wiring is an important part of the equation. Knowing what tools to use and how to use them is crucial if you want car wiring project to go well. Many people don't know the first thing behind rewiring their car or electronics, which is what this FAQ on car wiring is all about.
When you've got a car wiring job ahead, but don't know the first thing behind wiring, this guide can help. This tutorial will walk you through the tools and tips that you need to successfully complete your car wiring project.
Essential Tools to car wiring
Believe it or not many of the tools you'll need for car wiring aren't as expensive as you might think. Working with the wrong tools or incorrect tools can be however. After all, you wouldn't try to dig a hole with a pencil or fix a window with a shovel would you?
Misuse of your tools, or using the wrong tool can lead to your car wiring becoming damaged. This can not only be counter productive, but it can ruin your vehicle and even cause your car to not start.
When you want to learn the basics to car wiring, use the tool guide below to see what tools are needed.
Soldering iron – Although it can seem as though the cheapest iron is best, nothing could be further from the truth. Improper heat ranges can make the simplest of soldering in car wiring difficult.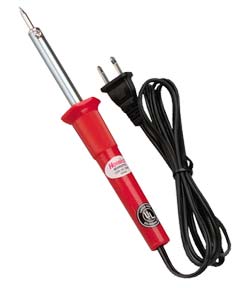 Underpowered soldering irons can make car wiring a chore. Too hot of a range may melt or damage the shielding in your car wiring.
Temperature controlled irons are relatively inexpensive and can give you total control.
There are also soldering irons that are ESD optimized, or meant to prevent electrostatic discharge. If you are soldering your ECU or engine computer, this is a very good investment.
A proper ESD soldering iron is essential to prevent damage to any static sensitive part of your vehicle. Most ESD soldering irons are easily identified with a blue handle on the iron handle.
Soldering tips – There's a wide range of interchangeable tips that can really give your car wiring an extra boost. Switch up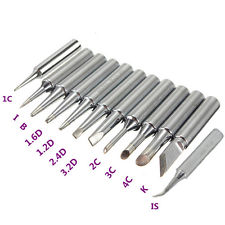 these tips for smaller jobs or hard to reach areas, or even to shrink wrap existing car wiring.
Tips for your soldering iron helps you in a variety of different ways.
For example, using a small tip on a large job isn't efficient because the tip will be cooled down far too much for the job. Too large of a tip could cause damage to other parts of the wire and create an undesired effect.
Electrical Tape – You don't want your newly soldered joints to be exposed and out in the open. They could possibly short out or cause other issues in your car. So make sure to use the right amount of electrical tape to keep these open circuits protected.
Shrink Wrap – Electrical tape while handy, can become unsightly especially if you aren't very good with it. Instead turn to shrink wrap to make your car wiring look stock and clean.
Clean tips are vital – Car wiring isn't going to go well when your soldering iron becomes dirty or contaminated. To help keep things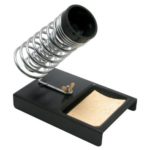 clean and efficient, use a wet sponge to keep clean.
The proper soldering iron sponge is a heat resistant unit that is treated with chemicals to prevent tip corrosion.
You can use a wet towel or paper towel in a pinch, but make sure to clean the soldering iron afterwards carefully. You can also purchase over the counter tip cleaners that can cool, clean and optimize your soldering iron efficiency.
When using your soldering sponge, make sure to give your iron time to heat back up. Because your car wiring needs a iron that's hot, give the iron some time before soldering again.
Why you need this car wiring guide – If you've got a check engine trouble light on, an OBDII scan tool will read the alphanumeric code. Of course when there's a problem with your car wiring or sensor, you'll need a digital multimeter to see what the problem is.
So whether you are wiring your engine harness or trying to fix your vehicle wiring, the right investment in a soldering iron can help. Want to learn more about the wiring in your vehicle, or wiring up speakers or a car stereo? Learn more here by subscribing to My Pro Street to get all the latest in tech tips and How To Guides.