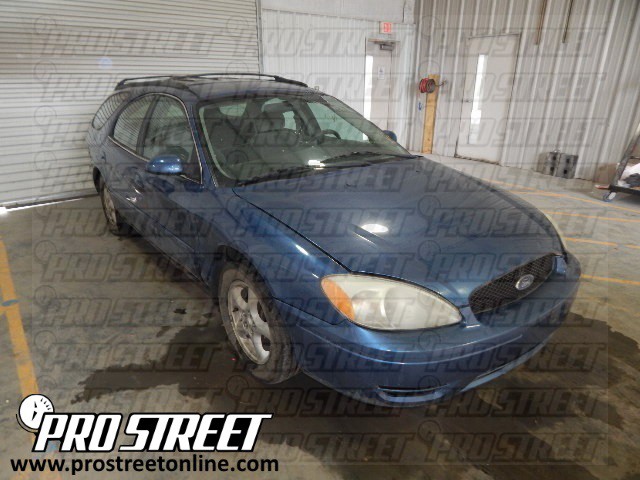 The spark plugs in your Ford Taurus are there to ignite the air fuel mixture in your combustion chamber. This creates the kinetic energy required for your crankshaft to spin, and wheels to move. Over time your Taurus spark plugs can become fouled or fail. This can be caused by contaminants in your fuel, or sub-par spark plugs. When this occurs you could have a check engine light for random misfire, or your engine performance could suffer.
Luckily changing your spark plugs is easy, at least in theory. Today I'll be showing you how to replace the spark plugs in a 2004 Ford Taurus V6 with the 3.0 liter Duratec engine in it. If you've found this page chances are you already know that this job is slightly difficult because of the V6 configuration. When it comes to your Taurus spark plugs, changing cylinders 4, 5 and 6 are easy to do.
Changing 1, 2 and 3 is significantly more difficult, and that's because your 3.0 liter Duratec intake manifold is in the way. When you need to change your spark plugs, you'll can follow this guide to change all your Taurus spark plugs.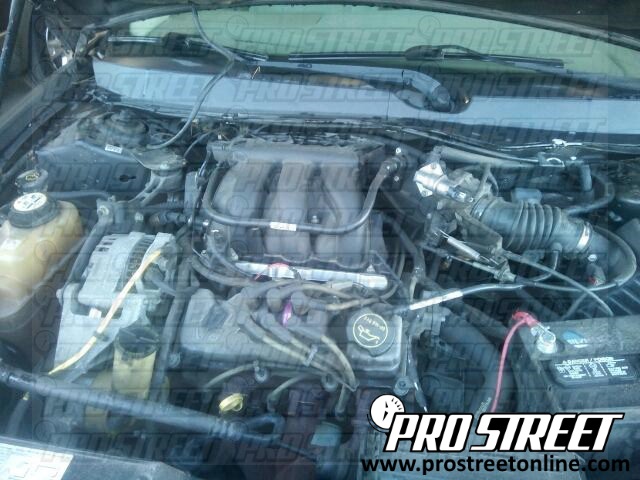 To begin this guide on changing Taurus spark plugs, you'll need a few basic hand tools. Of course you'll need a full set of replacement spark plugs for your 3.0 liter Ford Duratec.
Tools you will need to change your spark plugs
10mm socket
8mm socket
extension
12mm socket
spark plug socket
The recommended plugs are titanium from Motorcraft, and we have our own set of plugs available through our online store as well.
Change your Taurus spark plugs
The first order of business in our DIY guide is to remove the air intake and the mass air flow sensor to your Taurus. There's two 8mm bolts that hold the upper air box in place, remove the first one shown below.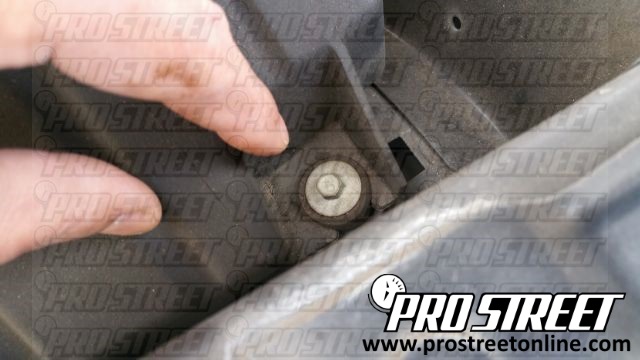 There's another 8mm bolt just in front of your driver side shock tower. Remove that one as well and then unclamp the top of the airbox.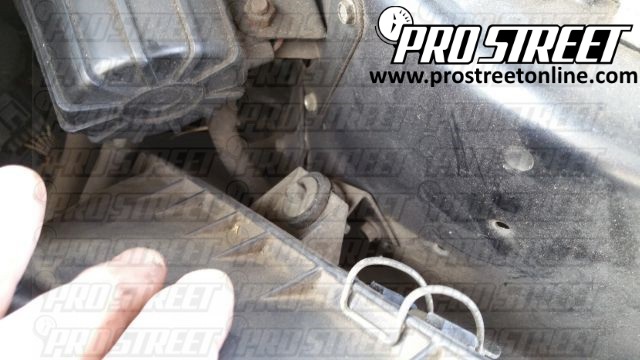 Now that you have the top of your Ford Taurus airbox unclamped, you can proceed to unplugging the mass air flow meter.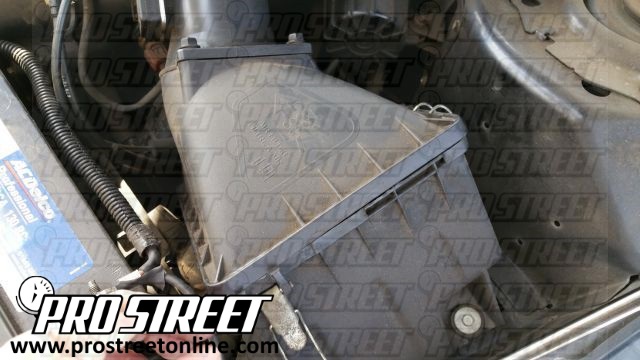 Depress the wiring harness to your Ford Taurus mass air flow sensor, and unplug it.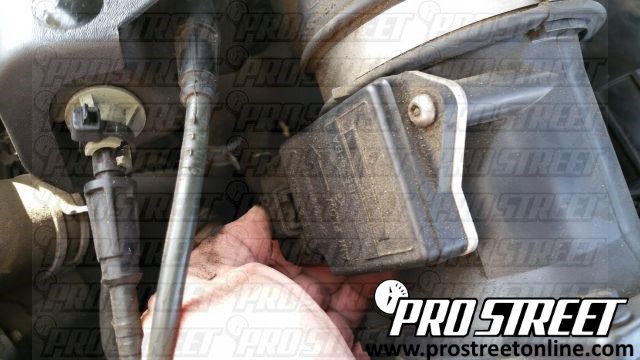 Once this sensor is unplugged you can begin unplugging the PCV outlets from either valve cover of your 3.0 Duratec engine.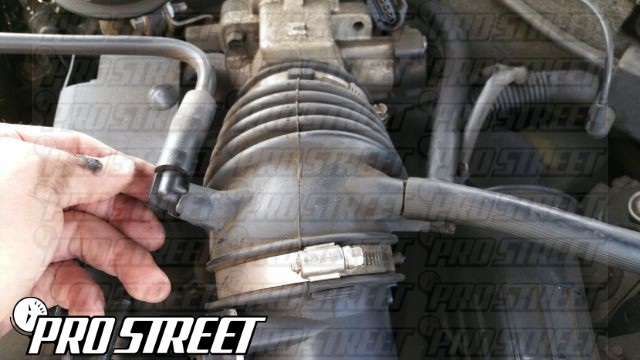 Disconnect these vacuum hoses from your intake tract. When you have these hoses cleared from your intake snorkel, then you can begin undoing the worm clamps that tighten the pipe to your throttle body.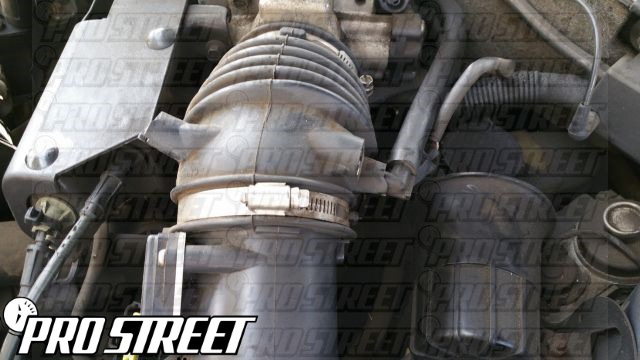 Now that the worm clamps are loosened, lift up on the intake snorkel and MAF housing. It should just lift up from there, and you can move on to removing your intake manifold.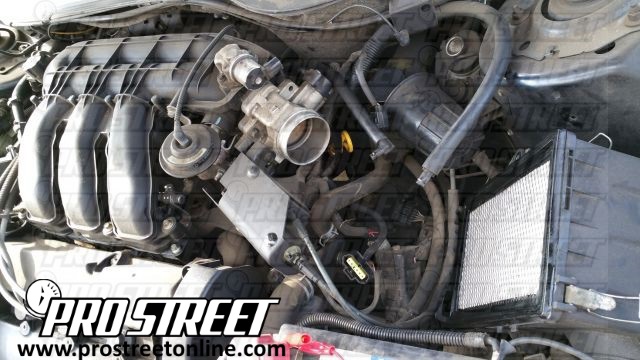 Now that your intake tract is removed, you can begin unplugging your various engine sensors. Start with your fuel pressure damper connector first.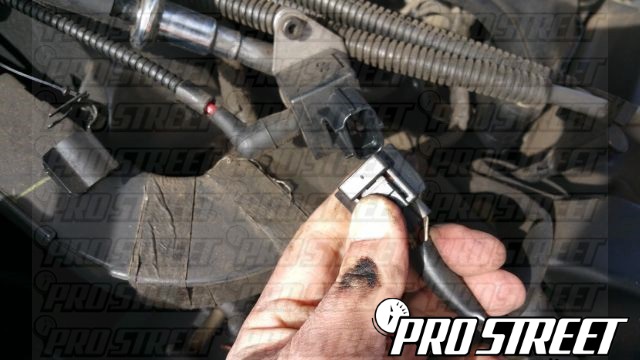 Disconnect your EGR valve vacuum line as well as the purge valve, and double check the sensors and solenoids along the intake manifold.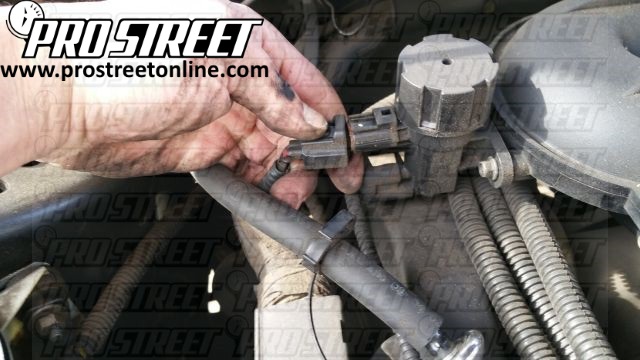 Now unplug your Ford Taurus throttle position sensor next. This can be done by depressing the pin and pull out the wiring harness.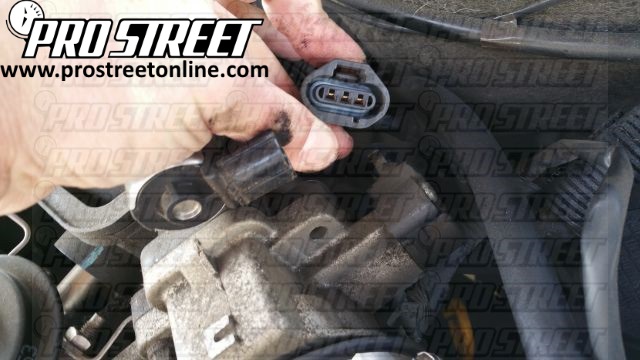 Don't forget the idle air controller, and after that your intake manifold should be free of any connections.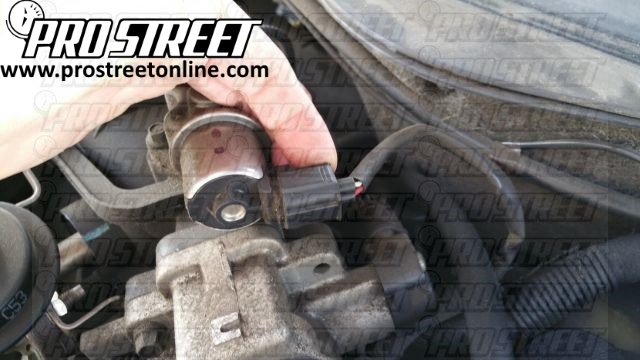 Now you can begin undoing the 8mm bolts that hold the Ford Taurus intake manifold in place. When you are changing your Ford Taurus spark plugs, removing your intake manifold or at least displacing it is required.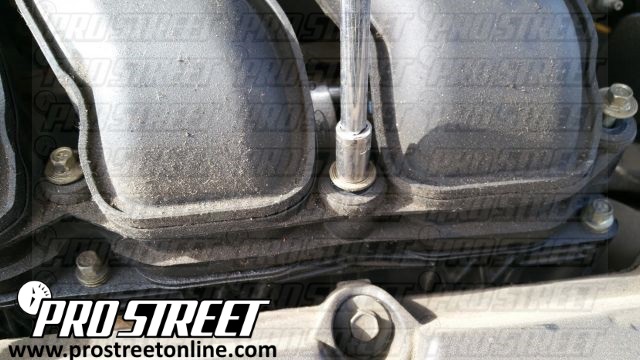 Begin with the front bolts first, and then move your way to the rear Ford Taurus intake manifold bolts.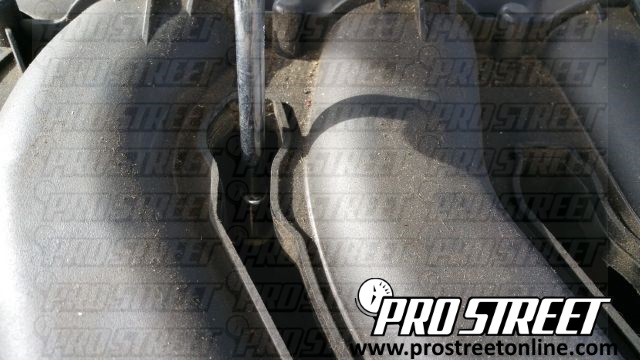 Now that you have the first of your front and rear intake manifold bolts removed, continue down the line and remove the bolts and plastic retainers.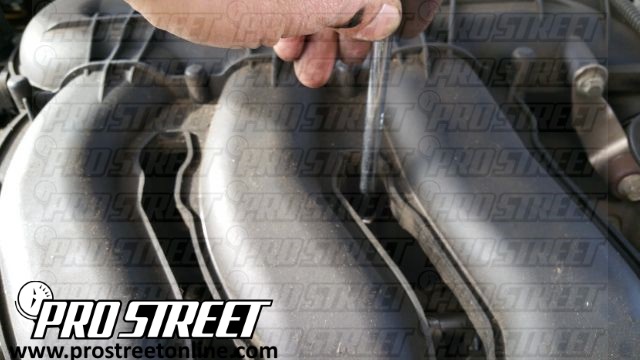 Once you have your intake manifold bolts removed, the last thing that's holding the intake in place is your EGR valve. There are two 10mm bolts and two 10mm nuts that are holding the EGR valve to the intake manifold.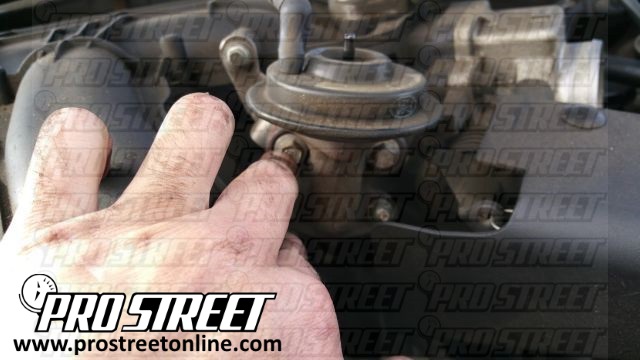 Remove your Ford Taurus EGR valve by removing the 10mm bolts and the two nuts.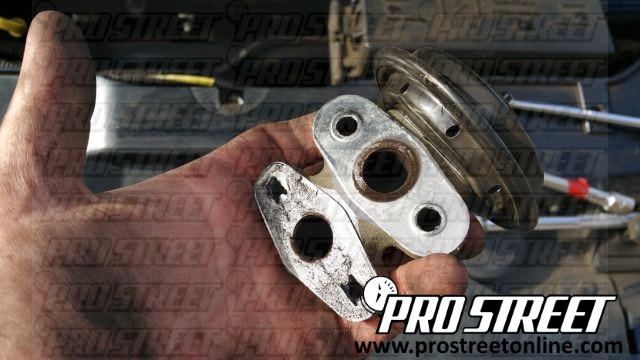 Once you have the EGR valve removed, your intake manifold can lift up and away to clear enough space to reach your back spark plugs.
When your intake manifold is off, keep in mind that your intake runners will be open. Make sure to take care and avoid dropping anything down into the engine.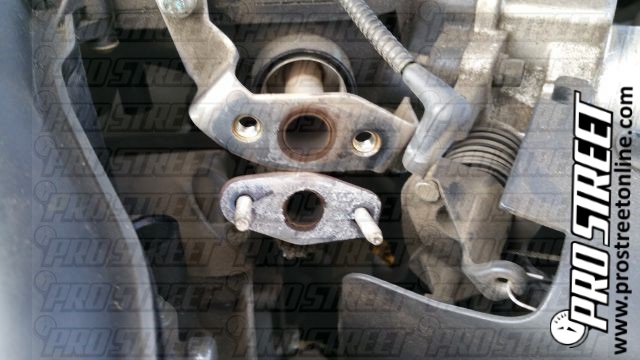 Now pull up and to the right if you don't want to bother with disconnecting your throttle cable. Because the intake manifold is disconnected, and you can pull it to the right to set it aside. Now unplug the rear spark plugs to gain access to your spark plugs.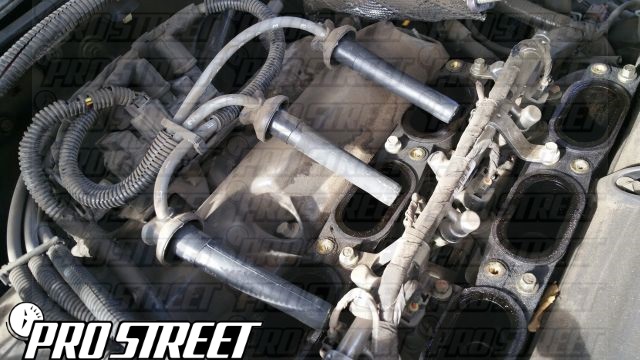 Unscrew your spark plugs slowly and make sure to go slow for the rear facing cylinders. These are cylinder 1, 2 and 3 that you should be careful with, because there's a lack of space between the firewall and the engine.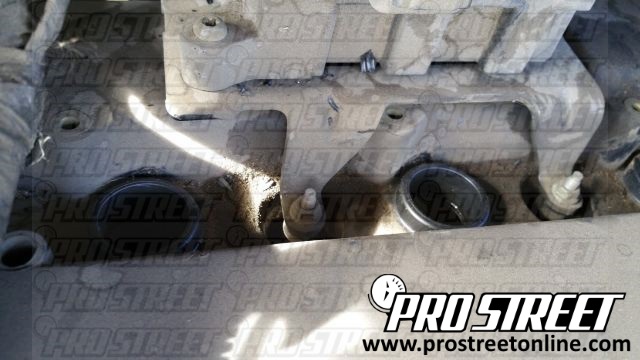 Replace all of your spark plugs with new factory Ford Taurus spark plug parts, and then reconnect your intake manifold. You have now successfully changed your spark plugs in your 3.0 liter Duratec engine. Have any questions about our guide? Leave us a comment below and let us know!