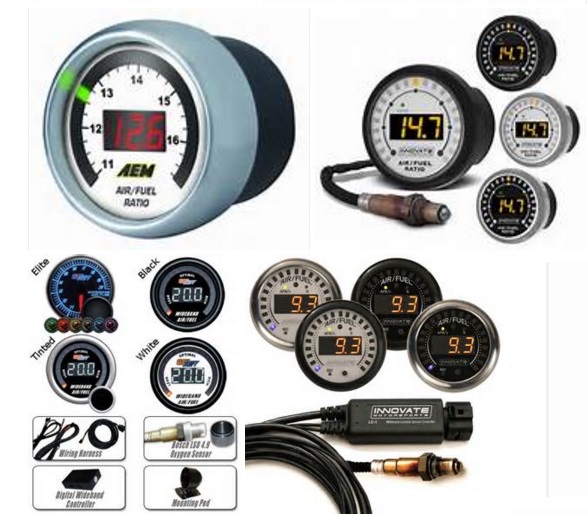 With so many wideband sensors out there, it can be tough to find the best air fuel gauge on the market. Because there's nothing worse than a lazy or slow wideband gauge, and it can lead to premature engine wear and detonation. When you've got so many air fuel gauges available, finding the best air fuel gauge is one of the main factors to tuning your car.
But who has the time to do the research and how can you tell marketing buzz from reliable feedback on air fuel gauges? Good for you the pros over at 360° Product Testing, they did the heavy lifting for you. Pitting over 16 different wideband air fuel gauges against one another, there was one clear cut winner that emerged from the pile.
According to the external testing results, the all new AEM X-Series wideband air fuel gauge won hands down. This all new AEM UEGO was on full display at the 2015 SEMA Show, and it uses the same Bosch 4.9LSU wideband sensor we've ran for many years.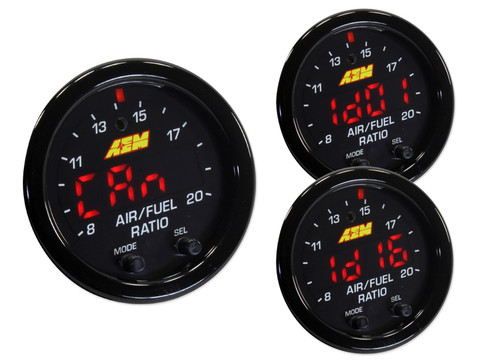 What makes the AEM X Series the best air fuel gauge?
Where this new X Digital technology differs is the unique way in which the new gauge allows you to read and analyze the data. Using high speed digital components, the new gauge gives you accurate readings on your exhaust. Because there's no loss in transmission data or compromise in signal, you end up with a superior gauge that's more accurate and faster than any other on the market.
How did they find the best air fuel gauge?
The independent testing performed by 360° Product Testing detailed several aspects of performance. Criteria listed by AEM showed that their X Digital gauge outdid the competition in accuracy and durability, as well as response time. Delays in air fuel response time are called deadtime, which can be used to describe your engine if you are pushing the performance envelope.
When you are tuning your vehicle for maximum power, you want the best air fuel gauge to tell you exactly what's going on. Deadtime can lead to inaccurate states of tune, and increases the chances of pre-ignition or detonation.
With less deadtime you've got more accurate reading of wideband feedback, giving you a better and safe tune. In short the new X Digital UEGO is the best air fuel gauge on the market, giving you the most accurate readings available.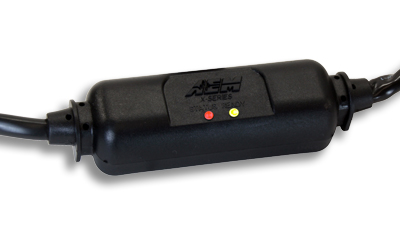 The new AEM air fuel gauge can also use the base calibration in the Bosch 4.9LSU sensor or the calibration sensor for free-air monitoring. This gives you the flexibility to improve your car's performance safely and tune for performance as well as efficiency.
AEM's X-Series Inline Wideband UEGO Sensor Controller goes by the part number of 30-0310. This controller unit is a slimline controller that gives you a way to switch gauge displays on the fly, in one small form factor. You can also use AEM's RS232 Serial Port output to datalog your results during pulls or review UEGO wideband feedback.
Check out the all new X-Series wideband gauge in our online store now, as we are stocking distributors or check them out at AEM for yourself. With the ability to tune and display AFR values up to a hundredths of a percentage, there's no wonder why this is the best air fuel gauge for the money.
Want to learn more about this gauge and all the newest and hottest items for the holiday season? Head over to prostreetonline.com to learn more.