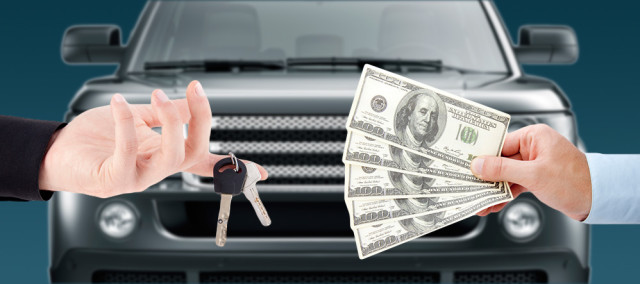 Having problems selling your car? These ten tips can help you figure out why your car isn't selling for the price you want. No matter what your situation there's always roadblocks on the path to finding a new owner for your car or truck. That's why these car selling tips can help when you use these tips to prepare your vehicle and plan your sale.
Selling your car or truck isn't always a walk in the park, so it's important to use every method possible. The most important thing to do is to set your expectations and know where what price point you won't move beyond. Setting your expectations and being realistic about how much money your car will sell for helps you get the job done.
Ten Steps to Selling your Car
Selling your car is easier than ever, thanks to the ways in which social media has connected all of us. If you haven't sold a car in a while, or you are having difficulty selling your car, chances are this countdown can help you. No mater what year make and model your car is, chances are there's a buyer out there for your situation. If you have found yourself wasting money on classified listings or spending a lot of time with flaky would-be-buyers, check out the Ten Steps to Selling your Car.
No matter what kind of vehicle you are trying to sell, it can help yo get a grasp on what the market conditions are for a car or truck like yours. Being unreasonable with your asking price is not a good way to successfully sell your car.
You don't even need to leave your home to do this properly. You can browse online websites like ebay.com classifieds and search for similar models. Use research through local dealerships to see just what the asking range for a car like yours is in.
There are new ways of course to get ahead when you want to sell your car of course. Social networking is just one step, and these new websites and services that can expand your buyer reach.
New ways to Selling your Car
Peer-to-peer car websites are quickly becoming a new phenomenon. These new websites and services can help you quickly connect to buyers through innovative search criteria and expansive advertising.
Using these sites does come with one caveat however, because many of them are up and coming companies, makes sure to do your research. Here's a quick rundown of a few of these websites that can help you get your car sold.
ZipFlip – One of the biggest online marketplaces for buyers and sellers to find one another, Zipflip is one of the first peer-to-peer car sales services out there. Meant to help you find the right buyer, selling a car can be easy to do.
Carvana – If you want to buy a car or sell yours, the cars sold at this website are inspected and run through a vigorous inspection process. Selling your car through this website is easy to do when you list your inventory and list your car properly. However there are many factors to consider when you are selling your car here. Namely your car must have a clean title and cars that have been in an accident cannot be listed.
Beepi – If you have been struggling to sell your car recently, this new service guarantees a sale within 30 days or they will buy the car from you. Another P2P website that gets you to the cars you want, or to list your car there are many benefits to be realized.
See any tips to selling your car that we missed? Leave us your comment below and let us know!