Coined the FuguZ, this incredible 240Z built by Hollywood actor Sung Kang and Greddy Performance took the 2015 SEMA Show by storm. If you have watched any part of the five part Z Dream Series, you know all about the incredible collaboration and the work put into this S30. Completely restoring and stuffing a RB26DE into the engine bay is just one part of this build but to see the real work you need to check out the rest of the videos online.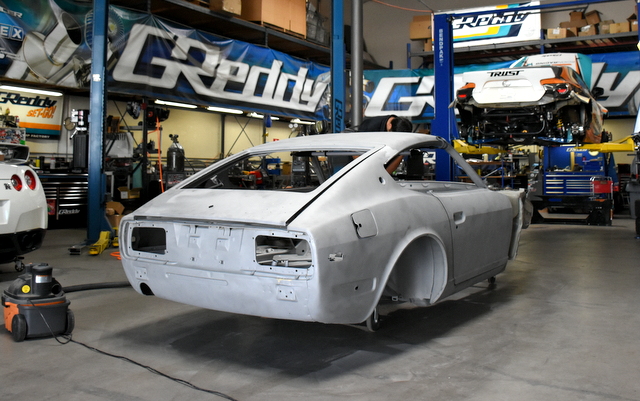 But the SEMA unveiling wasn't enough for the Fast and Furious actor, as his project car took home the 2015 GT Awards. Held every year in Las Vegas, the Sung Kang 240Z took home the Best in Show trophy awarded by Kazunori Yamauchi.
Behind the minimalist design and superb TRA Kyoto aero kit, is the naturally aspirated RB26DE Nissan engine tuned by Greddy Performance. Befitting the old school style with new school flavor, four Volk TE37V wheels were stuffed at each corner, and every single aspect of the car was gone over and upgraded.
It turns out that the Korean born actor has always had a passion for building the ultimate Nissan 240Z track car, and he's got to be pleased with the outcome of this incredible build. Want to check out more of this build and how the pros at Greddy Performance helped craft this incredible machine? Follow the coverage online through his channel or actor Sung Kang's Facebook page, or keep an eye out for the five-part series from FOX Sports.
Congratulations to actor Sung Kang for his build and the dedication to making one hell of an awesome Nissan 240Z.