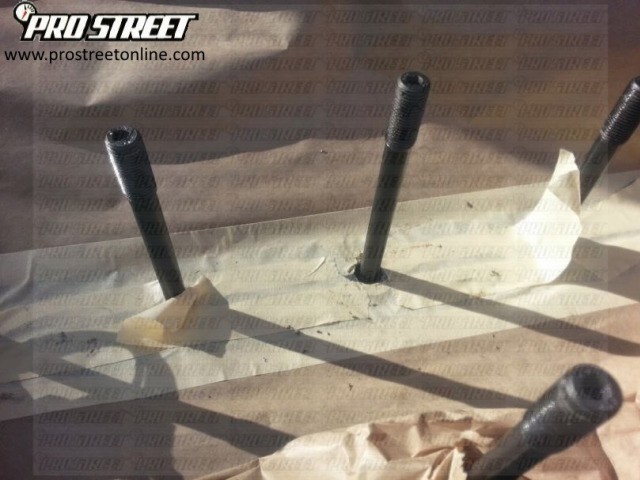 Accidents can happen when you are doing your cylinder head job on your DOHC Honda B series engine. With or without VTEC, problems can occur when you use ARP head studs in an aluminum block like the B18. Today we'll be showing you how to repair a stripped B series engine by installing a helicoil in the cylinder head bolt hole.
The ARP head stud part number in question is 208-5404, and we'll be repairing a 1996 Acura Integra LS with a B18A1 in it. Because this vehicle is not meant to be raced or boosted, we'll be repairing the cylinder head bolt hole with a helicoil kit. The pitch thread you are going to want is M11x1.5, for your B18 head stud or head bolt.
This how to repair a stripped B series guide assumes you already have removed your cylinder head, or have your shortblock on an engine stand. If you are intending to boost your application or race it, you are best served by going with a timecert instead of a helicoil. Although in theory, the helicoil kit we'll be using provides more strength in stainless steel threads as opposed to your bare aluminum block, it's not ideal for performance.
To begin our How To repair a stripped B series block DIY guide, you'll need the following items :
HeliCoil Kit – You'll need a M11 x 1.5mm kit as close to complete as possible.
Drill
Masking tape or painters tape
Adjustable wrench
Begin by locating the stripped hole in your block, this cylinder head bolt hole happens to be the middle one on a B18A non VTEC block. That means it's unfortunately one of the longer studs, which will be a little more difficult than any of the other holes would have been. To begin, test your tap that should have been included in your kit to see how close you are to the hole opening, or if you need to drill it out a bit.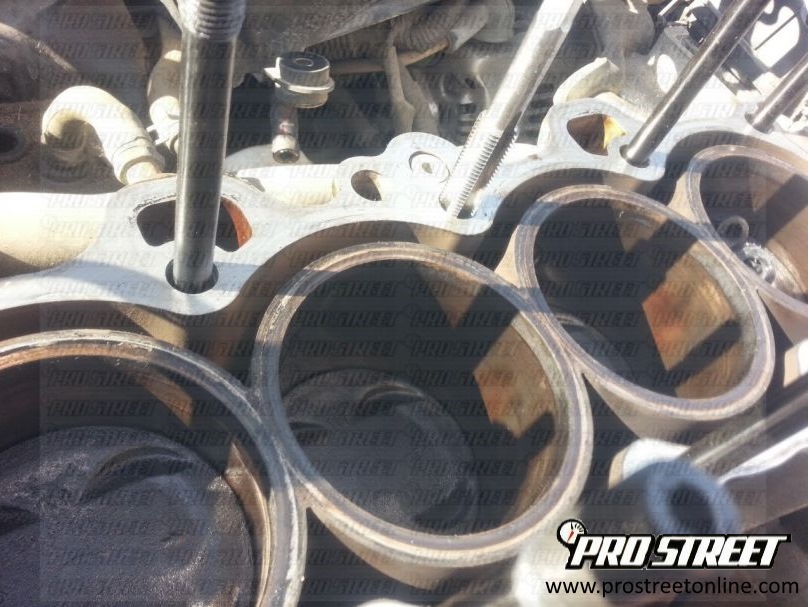 If you are close to the size your Heli-Coil kit included, then go ahead and mask off the entire rest of your shortblock. Remember that you must tape off all the cylinders as well as the coolant and oil passages.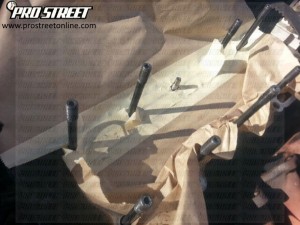 Now that you've got things taped off and safely secured, go ahead and begin to tap the cylinder head bolt hole that's damaged. Before you begin however, make sure that you are completely flat and horizontal before tapping into the block. This step is the most crucial, because if you are threading this tap into the block crooked, you're going to have a serious problem.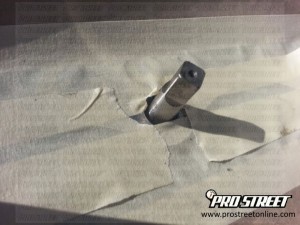 Halfway down through the shortblock, remove the tap and clean all the debris from the threads and the tap. Use an air compressor to blow the hole clean and continue to tap until you have reached the proper depth.
Make sure to use your wrench and thread the tap into the block, carefully backing it out periodically. For every full turn into the engine block you are going, you should be turning back a half turn to make sure you are cleaning tapping the motor.
Because this bolt is the longer one in our LS ARP head stud kit, you will need to go all the way down until the tap is bottomed out. Use a stick to test the depth and ensure that you've tapped all the way through the hole.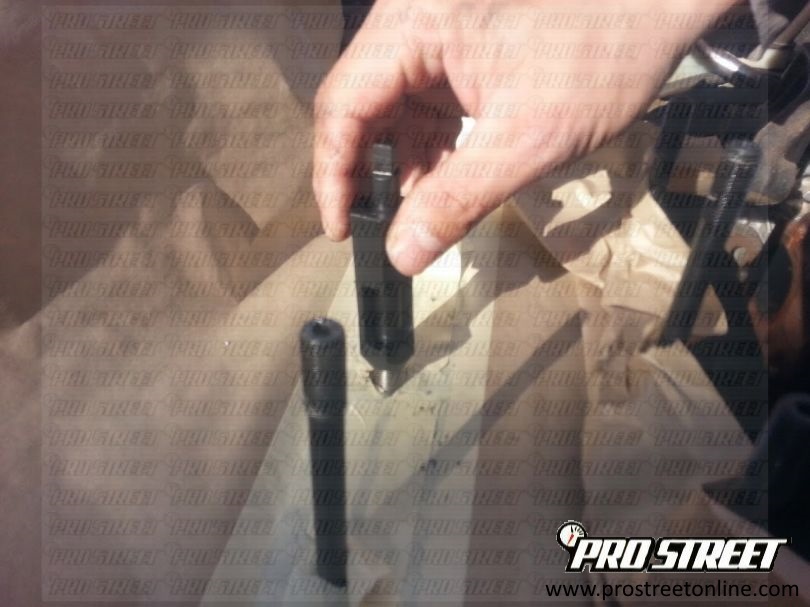 Now using the Heli-Coil tool provided, take one of the stainless coils and sink it into your B18A block. Make sure that you firmly seat the insert fully into the block, and this part of our how to repair a Stripped B Series block is where you can decide to use one or multiple coils.
Again, if your LS block or GSR block is meant for turbocharged, supercharged or other forced induction purposes, stop now and look into Time-certs or simply purchase another shortblock.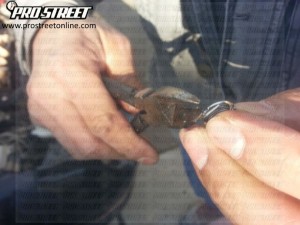 To use multiple inserts, simply cut off the last leg of another insert using high tension snips. You may need to sharpen or file the end before it can screw in like the other insert. While you can choose to take this route in our how to repair a Stripped B Series DIY guide, it's not recommended for performance purposes, and one insert is more than enough for daily driver usage.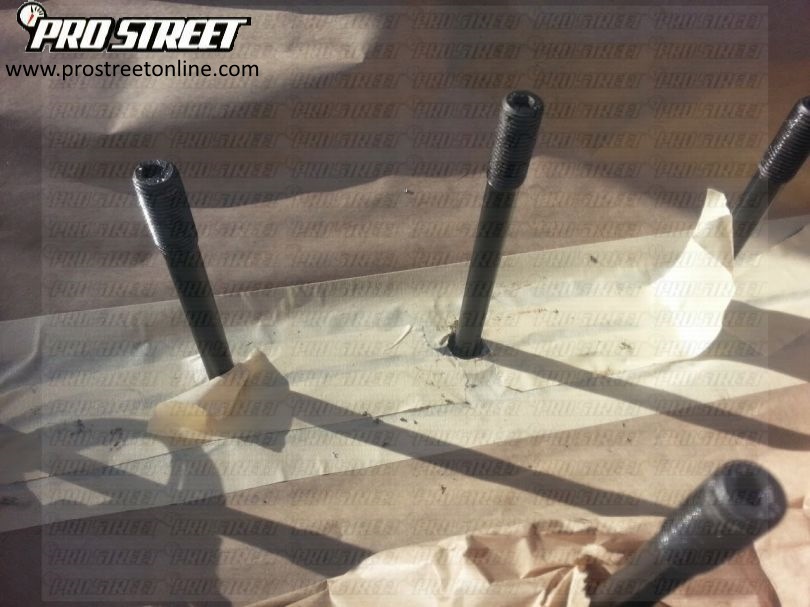 Finally when you are done with our how to repair a Stripped B Series DIY article and the steps, you are ready to lube and install your ARP head stud. Make sure to use the ARP supplied moly lube and install into your LS B18 engine. Remember that this bolt must travel and seat itself fully, and that you don't want any dirt, grime or oil on the threads before you install.
Have any questions about our how to repair a Stripped B Series DIY guide? Leave them for us below.