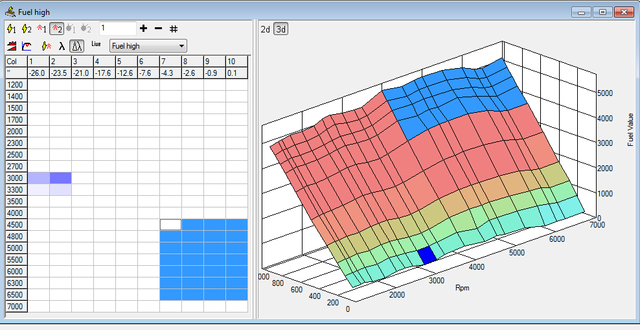 Aftermarket tuning is a concept that's foreign to most car owners, but it's definitely a technology that can help everybody. When it comes to learning how to shop for aftermarket tuners, it's important to understand what you are trying to do so that you can make the right buying decision.
This is what our How To Shop for aftermarket Tuners guide is for, to help educate you in the different types of tuner available. When you are talking about aftermarket tuners, there's a lot that falls under that very general term. When you are going through our guide, make sure to keep your goals in mind when you are considering tuners.
Would be modders should also look and see what options their vehicle has from the factory. Many vehicles have built in components that you can alter or change ( see performance chips below ) making adding a performance tuner very easy. Another factor to figure is how to install an aftermarket tuner, will you need to pay someone to do it, or will a trip over to Piggyback Heaven take care of the trick for you?
When buying performance chips, owners should weigh the pros and cons of installing a chip, or device, in their vehicle. They also need to determine if they can install the chip themselves or if they require the services of an automotive repair shop. The following guide gives information on the definition of a performance chip, the different types available for purchase, and some of the pros and cons of having a performance chip installed in a vehicle as well as information on how to buy them on eBay.
Are you trying to make power? Save gas? improve torque? Knowing what your goals are helps you realize them quickly and efficiently, which will help you get the job done right and save money. So without further ad, here's how to shop for aftermarket tuners if you want to tune or dyno tune your vehicle.
What kind of aftermarket tuners are available?
---
Handheld units
As we stated earlier, there's a lot of options when you want to tune your car. Owners looking to modify their vehicles to improve performance and horsepower can choose to upgrade their EEPROM chip or ECU chip. Truck and van owners can improve gas mileage and torque across the powerband by opting for a hand held controller like these Hypertech programmers.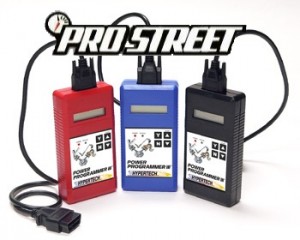 These handheld programmers can eliminate factory restrictions, like the rev or speed limiter. You can also set new points for towing or brake engagement, as well as modify your fuel and spark tables for maximum performance.
The benefit of these kinds of programmers is that they are easy to use, and difficult install or operate incorrectly. Because of the limited features, it's easy to get in and adjust what you want, without a lot of extra fluff or work you'll need to do. For most enthusiasts, this is more than enough modification power for you to get the job done.
These are also known as Power Programmers and these are very easy to install and operate. Because they connect to your OBDII system, there is no need for additional wiring or labor. Your OBDII port should be located under your dashboard, and once you've connected your power programmer, a simple step by step menu can walk you through the options available.
Once you are done programming you can remove the power programmer and put the aftermarket tuner away. Because these are connected to your OBDII system, many times these programmers will "link" themselves to your vehicle making it impossible for you to share.
One of the most powerful units also come from SCT, like the X4 Power Programmer. Perfect for most Ford models, it's capable of tuning and optimizing your performance and fuel economy. Complete tuners like the VCM suite from HP Tuners can unlock the full range of performance from your car or truck.
Performance Chips
Many EFI vehicles put their fuel and timing tables on an Electrically Erasable Programmable Read-Only Memory chip or EEPROM. By removing your EEPROM chip, or even soldering your own zero socket and EEPROM to your existing ECU, you can program your own table.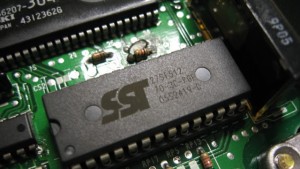 Binary EEPROM burners like Moates are cheap and easy to use. If you are comfortable sending your chip or mail ordering a chip from another state, this option is a great way to plug and play a base map for your project.
The negative about tuning chips is that they can be cumbersome to program and difficult to alter on the fly. When ordering a custom tune, you may find that the differences in altitude, barometric pressure and other variables can lead to less than desirable results.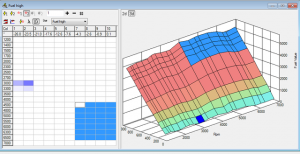 We recommend this option for those who are comfortable tuning their own cars, and simply want a base map to start tuning from.
Engine Management System or EMS
Piggyback computers aren't what you call a perfect solution for your tuning needs, but they get the job done and get it done cheaply. Piggyback computers like the Apexi Super AFC NEO or the Greddy Emanage give you a platform in which you can tune and adjust fuel trims, boost levels, air deceleration maps and much more.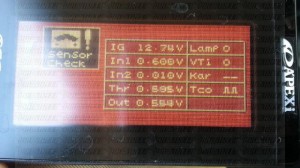 These kinds of piggyback computers are meant for advanced users who are comfortable tuning their own vehicles. You can choose this path if you have a trusted tuner, but if you don't have someone you can lean on during the install and tuning, you may have a huge problem rather than a solution.
If you have any questions about How To Install a SAFC or Emanage, or even how to setup a piggyback computer, or dyno tune your vehicle you should head on over to Piggyback Heaven for all our DIYs.
Drive By Wire
---
Drive by Wire or DBW is a technology that isn't embraced by everyone. Tuners will tell you that the added complexity of servos, more relays and solenoids to manage the throttle body is needlessly complicating what's already pretty complicated.
What once served as a single cable driving a butterfly operated throttle blade connected to a potentiometer that converts the throttle angle to voltage, is now a complex maze of relays, wires, and control units.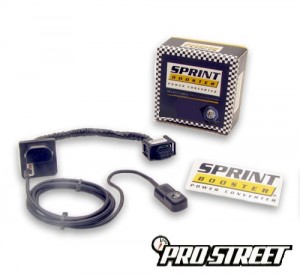 It's not all bad however, because this complex system also adds another layer of adjustability. Aftermarket tuners like the Sprint Booster plugs into your Drive By Wire assembly and provides different independent manufacturer settings to improve throttle response, horsepower and gas mileage.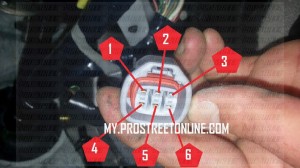 Purposes of an Aftermarket Tuner
---
To Improve Engine Performance – Your vehicle rolls out of the factory well programmed and built by the manufacturer. However their programming is not meant to maximize performance, but rather save fuel and reduce emissions. Many people look to learn how to shop for aftermarket tuners to improve performance.
Whether that means increasing horsepower, raising the redline or adjusting shift points, most aftermarket tuners look to improve this facet of the vehicle.
To Improve Fuel Economy – Handheld programmers like the Max Energy E-CON are designed and meant to eliminate the extra fuel across the powerband. We've seen improvements up to 15% increasing fuel economy and gas mileage.
Many handheld programmers allow you to save fuel and improve economy, but this isn't always done by altering the air signal or altering fuel trims. The tuner can also adjust transmission shift points and change fuel settings while you are towing or in low gear.
Many modders have approached us regarding the piggyback computer usage, like the Super AFC in a non-performance vehicle. The idea is to use a 200 dollar piggyback computer to alter and hack their fuel trims, and remove some of the extra fuel for part throttle or closed loop operation.
Because these kinds of piggyback computers only alter the fuel-to-air mixture by adjusting the air signal or modifying the incoming air signal, it's not recommended for trucks or vans.
Cons of Aftermarket Tuners
---
It's not all sunshine and lollipops when it comes to the world of aftermarket tuners. There can be drawbacks and cons for every pro or benefit, so what would our How To Shop for Aftermarket Tuners Guide be without a good baseline of cons to weigh?
Voids Warranty – While not always the case, many times aftermarket programmers can alter or change your vehicle to the point where it voids your warranty. Manufacturers have even taken extra steps to ensure that their OBDII system can detect when changes have been made. It goes without saying that if you are taking your car into service at the dealer, it's a good idea to erase any trace of your aftermarket tuner.
Increased Emissions – If you want to learn how to shop for aftermarket tuners to improve horsepower and to make your car faster, chances are you're going to increase your emissions and carbon footprint. Doing this responsibly will help keep you out of trouble, especially in small displacement engines with turbocharger setup, or large diesel turbo vehicles.
Difficult to Install – Not all of these aftermarket tuners will be a straight plug and play affair. Most of the time you'll need to wire something or connect or splice wires for your piggyback or aftermarket tuner to work. This is not everyone's cup of tea, and the added cost of paying for install labor can push your aftermarket tuner budget over the edge. Need help? Submit your project for a How To, or check out our library of How Tos to see how to install your part.
Have any questions about our How To Shop for Aftermarket Tuners Guide? Leave us a message below and let us know!