This January at the Detroit Auto Show the legendary NSX will return, capping a wave of rumors and tidbits about the supercar. We've all seen the teaser test footage with the new NSX being tested at Nurburgring, as well as the unfortunate incident involving a test unit catching fire, but the moment seems to finally be upon us.
The anticipation of new sports cars coming to the Detroit Auto Show is nothing new, but the 2015 Acura NSX seems to have the aftermarket industry and Honda lovers up in arms.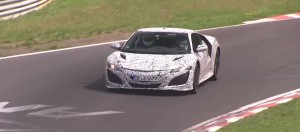 The 2015 Acura NSX specs are still a huge mystery, but like many modern supercars, we know based on a V6 engine with electric motors assisting it around the track.
Like the NSX's before it, the 2015 Acura NSX will be mid-mounted and feature a twin disc seven speed transmission paired to the electric motors driving the rear wheels. The front wheels will also be aided by a pair of electric motors, looking to improve wet condition cornering and high speed torque-vectoring.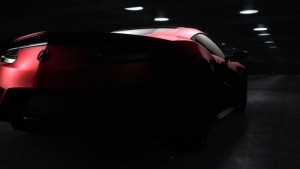 The 2015 Acura NSX is building on Acura's Super Hybrid AWD System that's long been a calling card for their AWD offerings. The 2015 Acura NSX looks to be taking aim at joining the supercar wars as a willing participant, and priced to take on such comers as the Audi R8.
We'll leave you with some additional 2015 Acura NSX teaser photos released recently by Car Throttle.com, let us know what you think in the comments below!