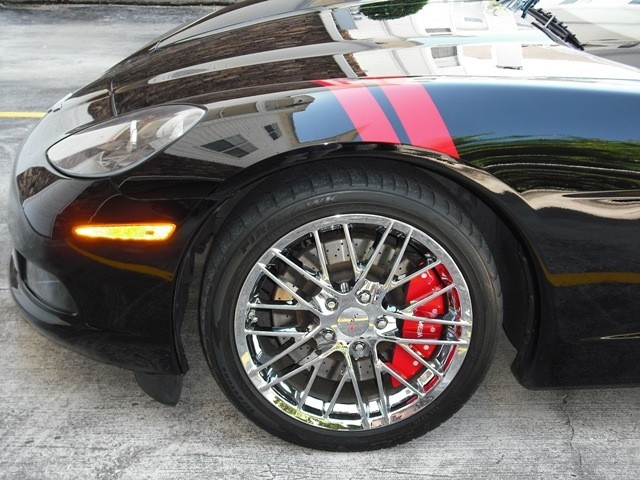 The SEMA Show was another great success for Pro Street this year because we love to see what's new and hot for the upcoming retail season. One of the products that caught our eye was from the folks over at MGP Caliper Covers or www.calipercovers.com. They've been manufacturing high quality aerospace components for over 30 years of combined experience with materials that range from mild to wild.
Their latest product is the MGP caliper cover, one of the most ingenious products we've seen at SEMA in the past few years. Made from high quality aerospace aluminum, machined and manufactured for each specific application and powdercoated for a tough, durable, great looking product that can give your car an edge in appearance.
Give your ride a fresh look with these caliper covers, meant to give the appearance of a big brake kit and get rid of that ugly looking stock brake caliper. It also doubles as a brake dust shield, preventing excess brake dust from collecting on your rims.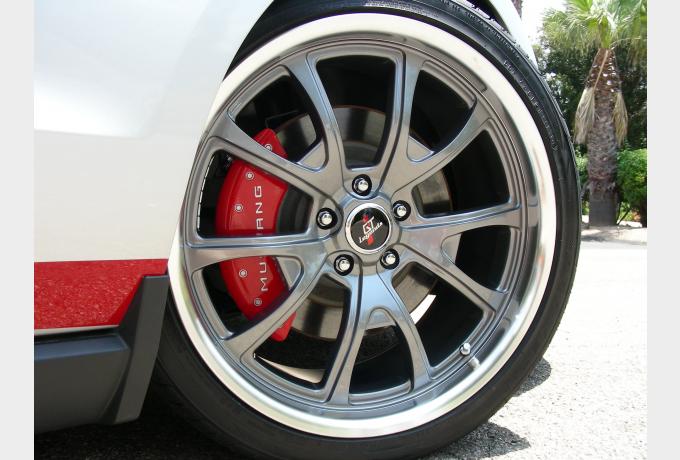 Most kits sell with 4 caliper covers, giving you a low cost, high bang for the buck value added component to your vehicle. Not only will your car look better and more aggressive, but you are now going to have less brake dust, and less mess when it comes to washing your car.
Powder coated and etched with the MGP logo, or even a logo of your own design these caliper covers have been stress tested to make sure they don't fade, don't warp and will not increase caliper temperatures. In fact, our own testing with the MGP Caliper Cover line has shown a decrease in temperatures from everyday driving.

Most MGP Caliper covers come in red, black or the matte black look but you can customize your MGP caliper cover to whatever color code you wish. You can even choose from MGP's vast lineup of motorsports approved licensed products to truly give your car that custom look.
Installing MGP Caliper Covers
Today we'll be showing you excerpts from the MGP Caliper Cover Youtube page and showing you the basics of How To Install MGP Caliper Covers on a Corvette Z06. We've chosen this vehicle because of the nature of the Corvette, and of course the fact that the Z06 already comes with custom red brake calipers.
To begin learning how to install MGP Caliper covers, simply raise the front of your vehicle, or in our case the front of your Corvette Z06. Make sure to take the proper safety precautions when working on your vehicle and make safety your first and foremost concern. To check over our list of safety rules, see our guide here.
Raise the front of your vehicle, secure it and remove the front wheels to being our How To Install MGP Caliper Covers Guide.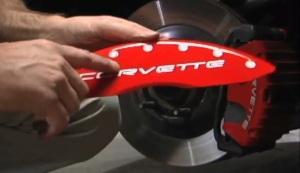 As you can see here, this install involves the custom "CORVETTE" logo on the MGP Caliper Cover. This is just one of the many different designs available to you out of the box from MGP.
Place the MGP Caliper cover over your existing stock caliper, and use the supplied stainless steel locking hardware to secure to the mounting points shown in your instruction sheet.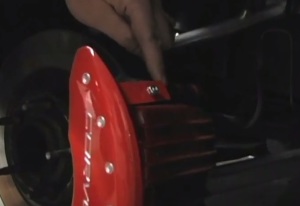 There are two mounting points for this MGP caliper cover in question, one that mounts to the top of the caliper, and the other that mounts to the lower part of the caliper.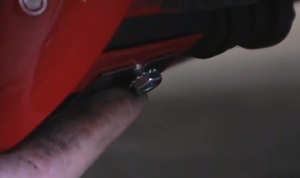 Tighten the mounting hardware between 16-20 inch-lbs of torque to secure the MGP caliper cover in place.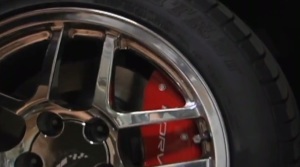 Reinstall your rims carefully and make sure you have more than 1/8th of an inch of gap between the caliper cover and your inner rim diameter. Spin the wheel to make sure that the caliper cover is installed properly and evenly, and that you will not have any issues once the car begins to move.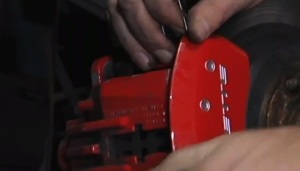 Now it's time to turn your attention to the rear calipers, and these are easier just because they are significantly smaller than the front calipers. Using the same process, remove your rear wheels and mount the caliper cover properly, making sure to tighten to 16-20 inch -lbs of torque for proper installation.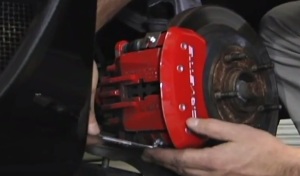 Reinstall your rear wheels and repeat the same testing procedure as you completed in the front. Again the caliper cover should remain evenly spaced out and there should be more than 1/8 of an inch of clearance to ensure correct install.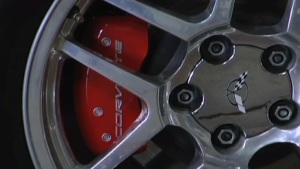 If you've got all four corners tightened down, reinstall your wheels and rims and torque them safely before you give your car a test drive!
Congratulations you now know how to install MGP Caliper Covers, yes! it was that easy!
For all your MGP Caliper Cover needs, check out our dedicated MGP Caliper Cover website at www.mgpcalipercover.com.
For more information on MGP the company and their products, check www.calipercovers.com.