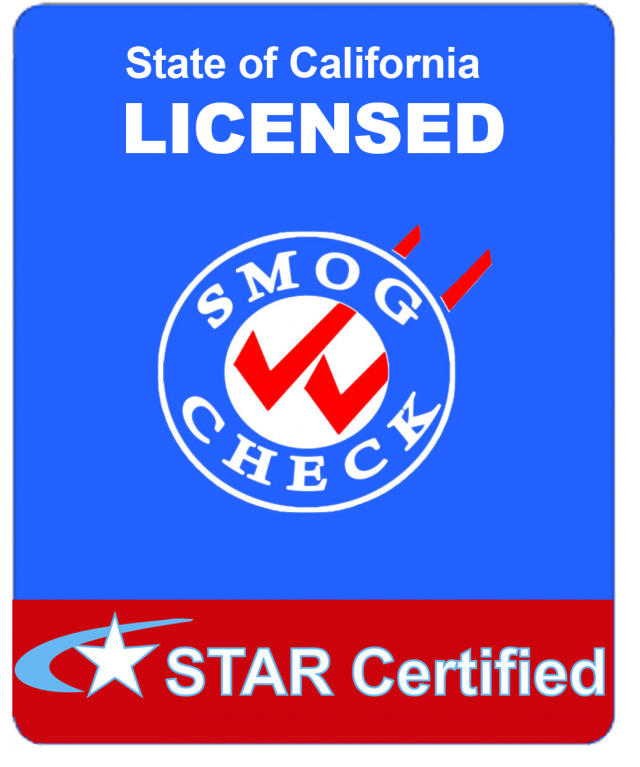 It's definitely a new age for enthusiasts that live in California after the recent smog bill AB2289 was passed by the California State Legislature. You may have heard the term Gold Star Smog Station, or the name STAR station, and wondered what it's all about.
Far more unlucky souls, have received a notice like this in their mail, notifying them that their vehicle must be taken to a STAR station for smog.

What's the STAR station mean?
Previously called the Gold Shield Program, the STAR program will provide performance ratings for all licensed technicians and stations. What's the big whoop you ask?
Vehicles that fall under the STAR program, which is mandated by the CARB board for vehicles older than 10 years, will be forced to undergo stringent smog testing under surveillance.
If your modified car is selected to undergo this STAR testing, you are pretty much done for unless you can return the car to it's factory equipped status.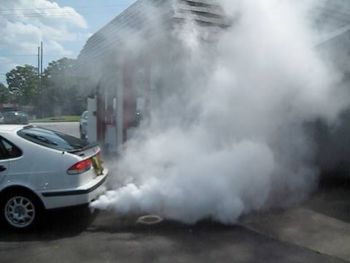 How was my car selected?
There's three ways the DMV undergoes the random selection program, which is less random and more targeted. Targeted at gross polluters and people who own cars that are common smog fails. Here are the three levels of qualification on how your vehicle was chosen.
1. Gross Polluter : If your vehicle was flagged as a previous smog in it's history as a gross polluter, chances are you'll be picked again.
2. High Emitter Vehicles : The one that personally bothers us, this means you happen to own a car that falls within their "profile" of high emission cars. Honda Civic and Nissan 240SX owners in California just died a little inside.
These are vehicle types designated by the Bureau of Automotive Repair as having high chances of failing the smog inspection. You will need to go to the STAR station and have your vehicle approved if you like driving it on public roadways.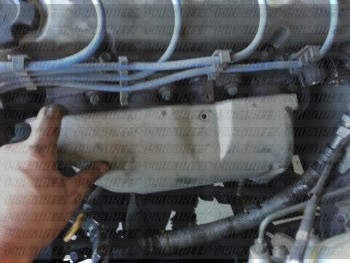 What kinds of STAR stations are there?
There are three different levels of STAR smog station that you can take your car to, if you've received the notice.
STAR Test Only Centers are only authorized to perform smog inspections and are not allowed to perform smog check repairs.
STAR Test & Repair Stations are authorized to perform STAR smog inspections, as well as repair and certify all vehicles.
If the DMV is asking for "Smog Certificate Required at a STAR station" you can visit either of these smog test center types.
What's different about this STAR test?
Effective on January 1, 2013, AB 2289 will amend the way all auto shops perform smog checks on vehicles made after 1999. No longer will they be tested out of the tailpipe reading portion of the smog test but instead the test will rely entirely on the On Board Diagnostic system (OBD II).
Whereas the old method tested your tailpipe emissions to measure harmful pollutant output from the tailpipe, a visual inspection for present and properly installed emissions components, and a OBDII check, the new method is much more mod-friendly for most enthusiasts.
But for OBDII cars, that doesn't mean that the MILSPEC and OBDII parameters will play a huge part in this process anymore. No longer are those simple parts of the check process, you are now required to show that the vehicle is stock and the smog techs are supervised the entire time.
Basically, if you have a performance vehicle that cannot be returned to "factory condition" and you have been served by this notice, you are done. California is telling you in no uncertain terms "pull it off the streets or fork it over". Yay for freedom?
AB 2289 – MAKES CHANGES TO THE FOLLOWING SMOG INSPECTION PROCEDURES AND GUIDELINES:
A. AUTHORIZE THE USE OF ON BOARD DIAGNOSTIC II TESTING TO EXPEDITE THE PROCESS.B. VEHICLES KNOWN TO RELEASE LARGE AMOUNTS OF POLLUTION MUST TEST AT STATIONS WITH THE HIGHEST PERFORMANCE RATINGS.
C. STRICTER FINES STRUCTURE FOR IMPROPER INSPECTIONS.
D. PERMIT THE STATE TO CONTRACT WITH THE PRIVATE SECTOR TO MANAGE FRANCHISE-LIKE NETWORKS OF INDEPENDENTLY OWNED SMOG CHECK STATIONS.
E. ENCOURAGE COMMUNITY COLLEGES AND OTHER TRAINING INSTITUTIONS TO DEVELOP TECHNICIAN-TRAINING PROGRAMS.
STAR smog stations, as with all smog stations, are independently owned and operated businesses. Try to find the friendliest STAR station before you take your car there, and there is a small fee for the STAR exemption.
A small fee of $8.25 is required for the State Certificate fee, most STAR smog stations vary in price from 29.99 to 59.99 and above.
Need help finding a STAR station? Check this link.
Find a STAR station by using our smog station and coupon search tool. Select "STAR Station Smog Check" from the drop down list, enter your zipcode and go.