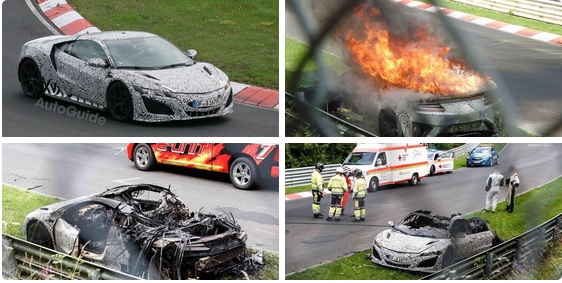 Honda's new NSX has definitely been a car that many car enthusiasts and Honda fans have eagerly been awaiting. From the NSX-T to the NSX teaser videos, there's been plenty of hype from the Japanese automaker about their flagship model.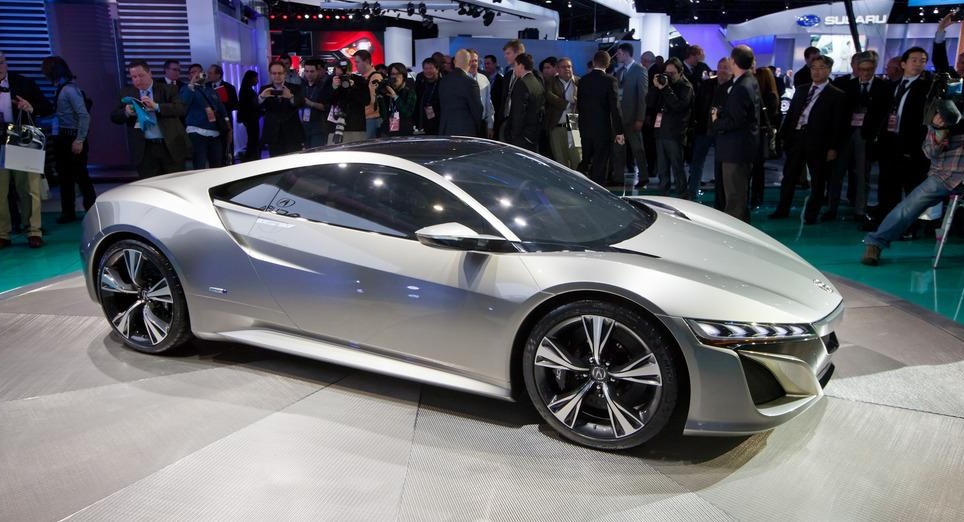 Unfortunately, Honda has hit a snag during testing as one of the test models caught on fire during testing on The Nurburgring. The catastrophic fire resulted in a complete loss of the vehicle, while the test drivers reportedly made it safely out of the vehicle in time.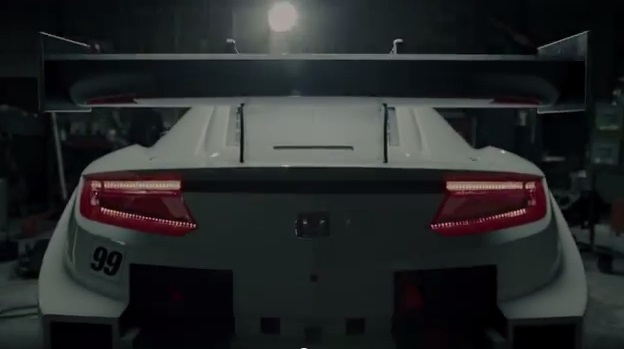 This new VTEC V6 and the utilization of electric motors powering the rear axles certainly makes for an interesting NSX concept.
Ted Klaus, Honda development chief for the NSX, has been quoted as saying that Honda was;
"looking for the excitement of the [Ferrari] 458 at the price of the 911."
Considering the fact that early 458s as well as Porsche 991, 911, and GT3s had a tendency to catch fire he might want to retract that statement.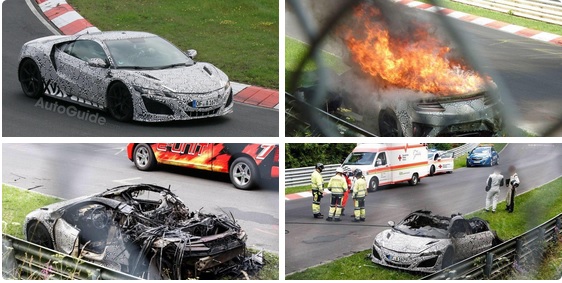 Originally debuting at the Detroit Auto Show, Honda had originally believed that their Advanced Car Concept was their original choice as the new Acura flagship. The NSX had morphed from a supercar with its engine mounted amidships to a front-engine V-10 GT and in this version underwent extensive testing.
Still, we wouldn't bet against the new NSX coming out and setting the world on….. sorry.. we couldn't resist.