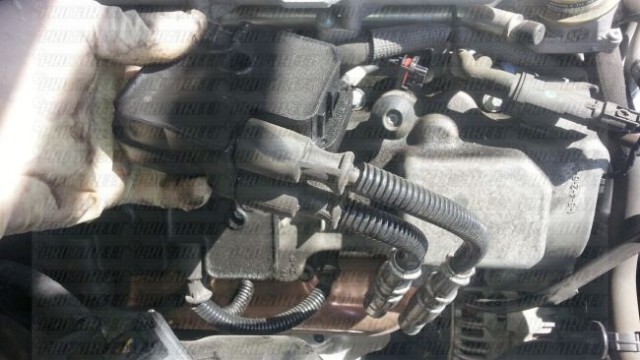 Today we'll be taking a look at a 2003 Mercedes Benz S55 5.4L Supercharged AMG with a M113 ML55 engine, and showing you how to replace the ignition coils. This luxury sports sedan belts out 367 hp at 5500 rpm with 376 ft·lb of torque at 5400 rpm.
One of the most common platforms from Mercedes Benz, this chassis has (according to some) received unfair or unjust reviews based on reliability.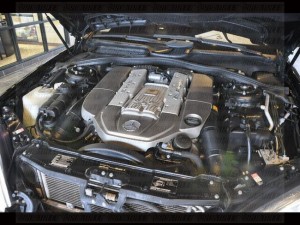 The ignition coils for this vehicle drive two spark plugs, making this install slightly more complicated than your normal S55 AMG ignition coil replacement.
Symptoms of a faulty ignition coil
OBDII Check Engine light for Engine Misfire
Power loss
Uneven or not smooth power delivery
Uneven or not smooth shifting
We have even had some customers claim that their ignition coil interfered with the Mercedes Benz Active Body Control unit, but we've never seen such symptoms first hand.
If you are replacing the spark plugs at the same time, the part number for these is F1000-305175, and you must remember to purchase 16 for your vehicle. If you are upgrading to titanium tipped or platinum tipped spark plugs, you must correctly set the spark plug gap to prevent spark blowout.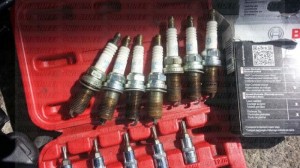 The replacement part number for this unit is 0001587803 / A0001587803 / 000-158-78-03, and our internal part number is a Beck Arnley 178-8301. This part can fit the C240, C280, C32 AMG, C320, C43 AMG, C55 AMG, CL500, CL55 AMG, CLK320, CLK430, CLK500, CLK55 AMG, CLS500, CLS55 AMG, E320, E430, E500, E55 AMG, G500, G55 AMG, ML320, ML350, ML430, ML500, ML55 AMG, R500, S350, S430, S500, S55 AMG, SL500, SL55 AMG, SLK32 AMG, SLK320, SLK55 AMG, and SLR McLaren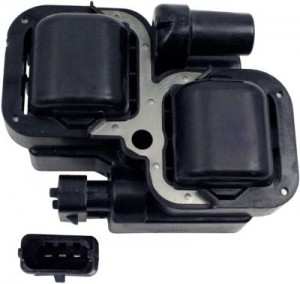 The W220 Ignition Coil is an easy part to replace once you determine that is the problem that led to your engine misfire or OBDII trouble code.
The procedure to replace this ignition coil is exactly the same for the following vehicles :
1998-2002 CLK55 AMG
1998-2002 E55 AMG
2000-2003 ML55 AMG
2001-2002 CL55 AMG
2001-2003 S55 AMG
2002-2003 G55 AMG
2004-2010 SLK55 AMG
As with all of our writeups and how tos, Pro Street is not responsible for any damage to you or your vehicle however direct or indirectly. Perform this how to as you would all the how-tos on our site, with extreme caution.
Having said all that, let's get on to the work and show you exactly how to replace the ignition coil in your 2003 Mercedes Benz S55 AMG.
To begin you must disconnect your battery and allow your vehicle to cool. If you are not comfortable working on your own car, stop now and take it to an experienced ASE-certified mechanic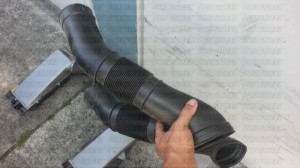 First slide out the intake snorkels that connect your intake assembly. Set these to the side safely.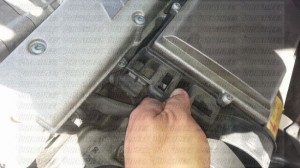 Shown is the back of the engine cover you just removed. Note the missing metal tab here, make sure to check your engine bay for this tab so it's not lost.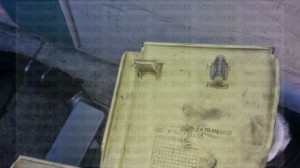 Undo the clamp that holds together the Y intake pipe to your throttle body, this should allow you to pull off the entire Y intake pipe as a whole.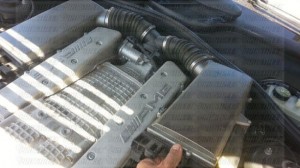 This is what you should be left with, an engine bay with the intake assembly completely removed.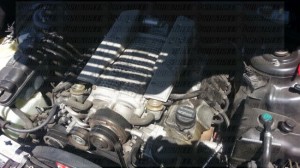 Next locate your problem ignition coil and unplug the coil by depressing the top ignition coil clip and pulling up. DO NOT PULL ON THE WIRES, ONLY APPLY PRESSURE TO THE CLIP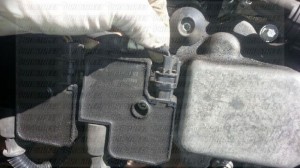 The AMG coils drive two spark plugs per cylinder, unplug the spark plugs and check your wire boot end for any damage.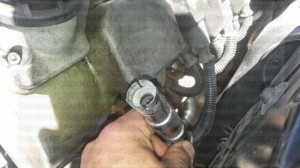 Note the orientation of your spark plug wires, make sure to write the sequence down on a piece of paper if you are unsure.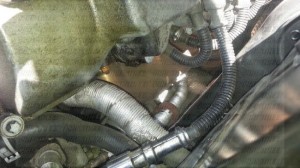 You will need a metric T27H hex drive or similar tool to remove the ignition coil in question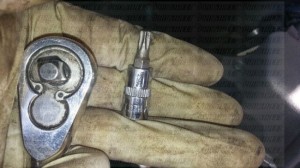 Pull the bad coil up and out of your engine bay, and set this to the side.
Now you are ready to transfer the ignition wires to the new coil and re-install the new unit and you should be ready to go!