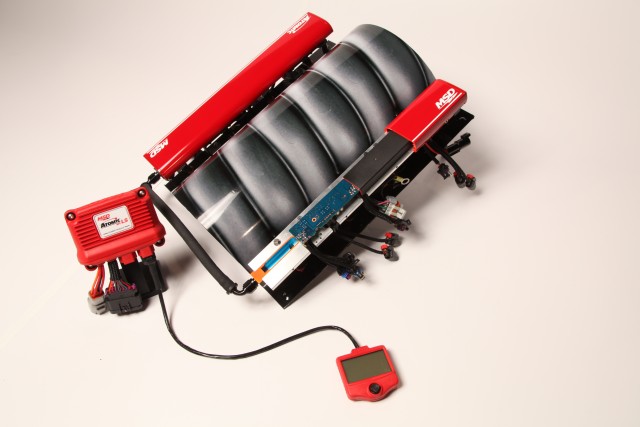 MSD's all new Atomic EFI System won the SEMA award for best new product and it's definitely an eye-opener!
With simplicity and performance in mind, the Atomic EFI unit  redefines the industry standard for ease of installation and programming of the EFI controller, all with no wiring!!
The MSD Atomic EFI can be installed with basic hand tools in just a few hours due to the unit's ability to incorporate a returnless fuel system so there are no modifications to the tank and no need to run another fuel line. MSD's ECU is built into the throttle body to reduce the wiring and connections and moved four main sensors inside the ECU for even less clutter and wiring, providing the ultimate solution in a small form factor!
The Atomic EFI controller is a compact handheld monitor that allows you to select a number of parameters to match your engine combination, with no hoops to jump through or any software programs to learn.
A look at how to install your Atomic EFI –
Now shipping out of all Pro Street warehouses! Get yours today!
The Source
Pro Street Online A Division of Vic Hubbard Speed and Marine Serving California Since 1949