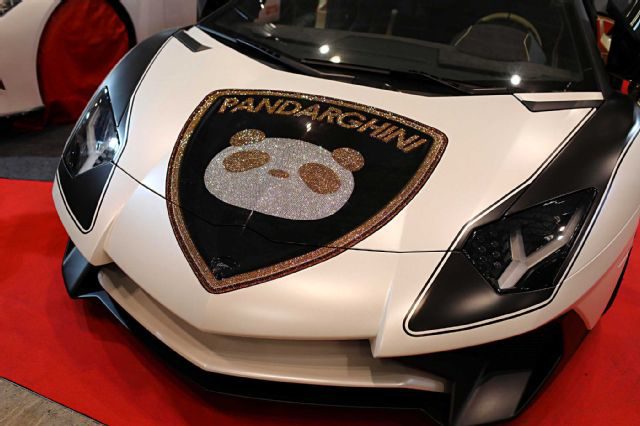 One of the biggest shows for enthusiasts, the Tokyo Auto Salon is an awesome event filled with custom built vehicles of every flavor. Although Japan has long been the "gold bar" for American enthusiasts, there are some builds that just don't do it right. There are many things that are standard fare for car shows, but some of these Tokyo Auto Salon Fails are truly unique.
Like these or hate them, chances are some of these Tokyo Auto Salon fails aren't worse than what many people see out and about their own town to be honest. So if you have never attended the Tokyo Auto Salon car show, or missed the 2018 TAS show, here's some highlights of the worst Tokyo Auto Salon fails of this past year thanks to our friends at Super Street.
Top Tokyo Auto Salon Fails
Kicking off our list of the worst Tokyo Auto Salon fails is this rocket powered gem. Yes, don't adjust your screen because that truly is a rocket jet sticking out of the back of this monstrosity.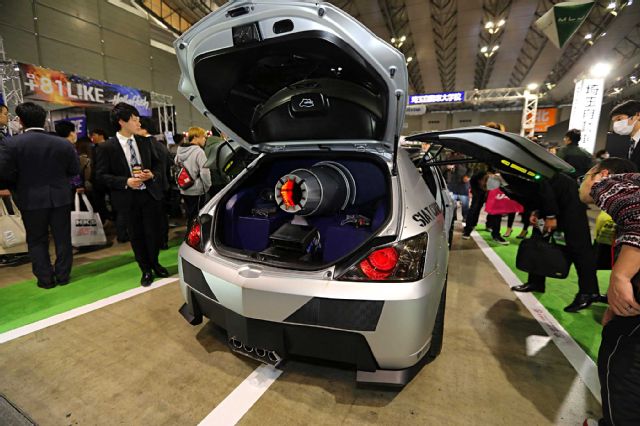 Good news is, all this car needs is wings to take off for flight!
You've all seen the deep dish rims that many people stuff under their wheel wells, but have you seen anything like this? Who needs deep dish when you got a set of rocking inverse dish rims. Parallel parking has never been easier when you've got a set of these bad boys on your ride!
Tokyo Auto Salon Fails – Custom Interiors
Words sometimes just don't do any justice, as evidenced by these custom interiors. Easily some of the most colorful and horrendous Tokyo Auto Salon fails, these interiors really need to go.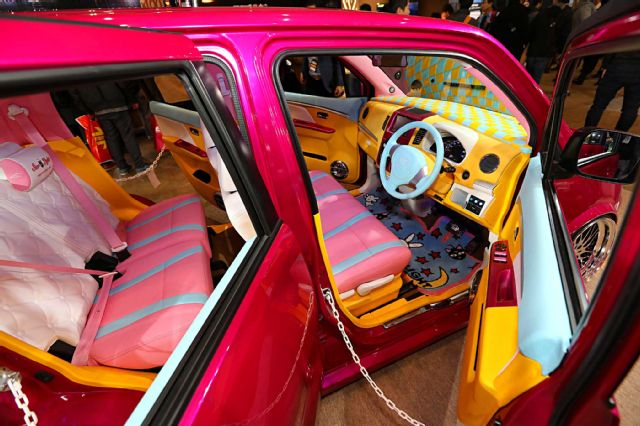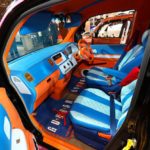 Psst… 1994 called, they want their custom made interior back.
Top Tokyo Auto Salon Fails – Custom exteriors
These wheel covers are just the worst thing you could ever think of. For those people who hate bolt on or rivet-on fender flares, please divert your gaze.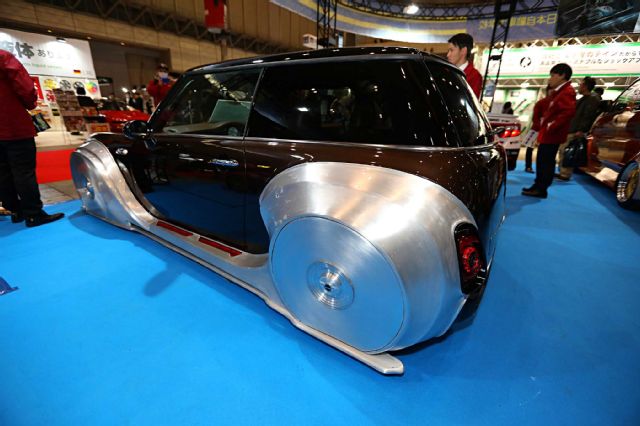 Not exactly sure what function these wheel covers could possibly serve.. maybe to stop rim thieves?
Oh no….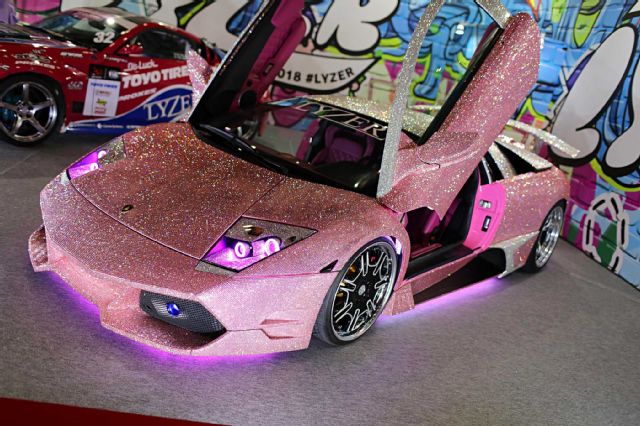 Yes.. a bedazzled Lambo.. because why not?
What did you think about these horrible Tokyo Auto Salon Fails? Would you rock any of these cars? Leave us a message below and let us know!