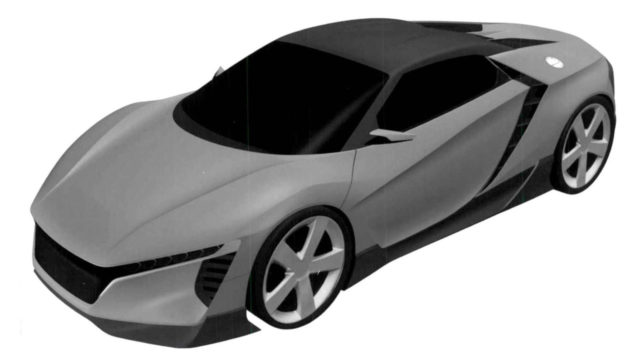 These new Honda patent images could potentially hint at a new mid-engine car sometime in the very near future. According to documents published by the European Union Intellectual Property Office in mid July, this new Honda patent could portend to something really awesome.
Many people believe that the new Honda patent could mean the arrival of a smaller NSX. The "baby NSX" has been a rumor that's been around for a while now, could it be finally gaining some traction?
Inside the New Honda Patent
There's not much known behind the patent filed on Honda's behalf, but it looks fairly incredible nonetheless. Some surface level details that jump out right off the bat are the futuristic steering wheel and the styling that screams NSX.
In fact the new Honda patent shares a lot of common features to the NSX GT3, a supercar in it's own right. The smaller form factor definitely points to a more affordable sports car, which could be just the arena that Honda needs to market to.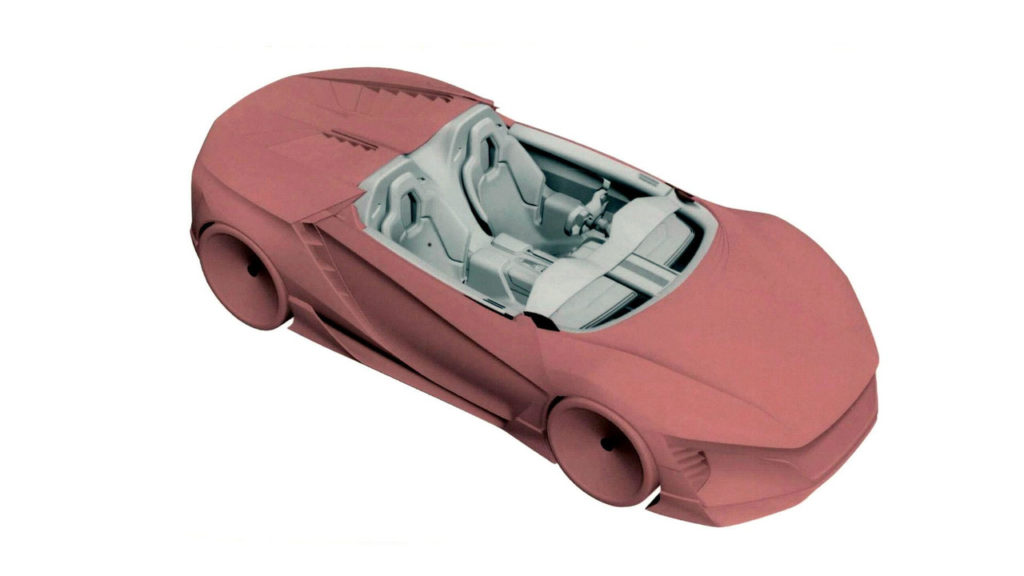 The new Honda patent images also seem to carve out an interior that shares a lot of similarities to the NSX as well. The F1 like steering wheel and race inspired dashboard just hint to the purpose of this vehicle.
This new Honda concept art, coupled with the fact that Honda registered the name ZSX all point to the possibility of a baby NSX becoming a real thing.
Although there's quite a bit of buzz around the new Honda concept, it's fair to say that it's at least 2 years out still. Could this new Honda becomes the replacement for the high revving Honda S2000?
If this new Honda patent is to become a production model, chances are it will start life out as a concept car first. Taking the time to build upon the impressive NSX could rewrite a new chapter in VTEC performance. What do you think about the chances of a new baby NSX? Leave us a comment below and let us know!