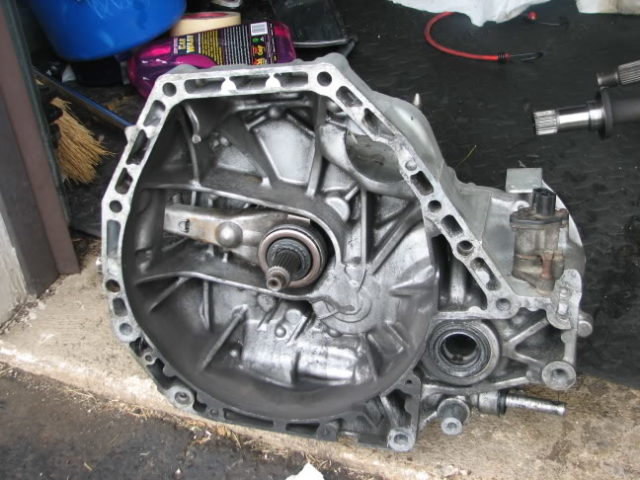 The eighth generation Honda Civic hasn't enjoyed the same level of popularity as its predecessors, but there's no doubting its pedigree. However for some owners, there's a lingering problem that can ruin the fun. There are many drivers that complain of a Civic Si transmission whine that seems prevalent at low to medium engine RPM. Transmission whine can become a serious concern, especially for owners who are looking to buy a used 2011 Honda Civic Si.
This guide helps you analyze the Civic Si transmission whine and determine what the possible causes could be. Using this plan of action, you can plan out an effective course of repair and prevent the Civic Si transmission whine from becoming a real problem.
How to troubleshoot Civic Si transmission whine
Symptoms – Most owners complain of Civic Si transmission whine occurring above 4500 RPM. This usually happens at low throttle inputs and can cause concern. Most of the time the Civic Si Transmission whine happens while cruising. This only happens for manual transmission equipped Civic Si models. Many times the Civic Si Transmission whine can sound like straight cut gears or a dog box.
Need for Concern – Although the 8th generation Civic transmission whine can cause some concern, it's usually not a sign of trouble. There are many things that can cause this Civic Si Transmission whine, including a failed throwout bearing.
Clutch Jobs – If you have had a recent clutch change in your Honda Civic, it's a good time to check your clutch pedal engagement. Many times adjusting your clutch pedal can relieve premature pressure on your pressure plate and fix the Civic Si Transmission whine all together.
Things to Avoid – Although many aftermarket transmission fluid manufacturers claim otherwise, you should avoid putting any into your 8th generation Honda Civic. These fluids can cause problems with premature wear, especially with your Civic final drive. Instead always use OEM Honda MTF instead.
If your Civic Si transmission whine seems to be too loud, try flushing your transmission with OEM Honda MTF. Still having a problem with your 8th generation Honda Civic? Take it into your local dealership to undergo troubleshooting to see if there's premature wear in your transmission.
Have any questions about this guide on how troubleshoot your Civic Si transmission? Leave us a comment below and let us know! Subscribe to My Pro Street or follow us on Facebook for all the latest How To Guides or DIY Tech tips on your Honda Civic.