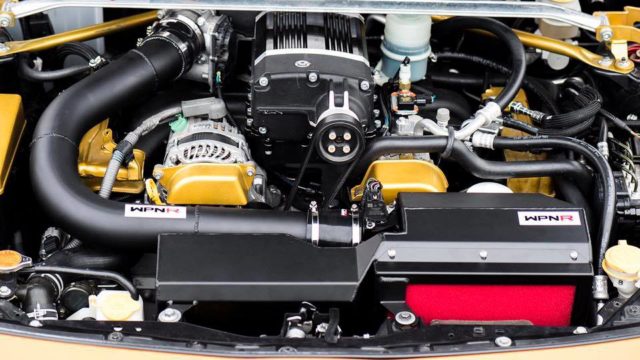 Air intake kits come in all shapes and sizes, but for people looking for a stealth air box system, Weapon-R has the ultimate solution. The all new Weapon-R stealth air box intake kit provides you with a slimline air box intake kit, that's both stealthy and designed to increase air density and airflow.
Weapon-R has been an industry leader in air intake solutions and innovations, most recently with their Secret Weapon Intakes. And now they've released their latest innovation, the all new Weapon-R Stealth Air Box System.
Most people want to install an aftermarket intake kit, but don't realize the reasoning behind it. Cold air intake kits help to lower air temperature, and deliver more air to your engine. The result is an increase in horsepower and torque, and greater engine efficiency. So what makes the Weapon-R stealth air box so much better than the competition? Check out our guide below.
Inside the Weapon R Stealth Air Box Intake
Low profile – What really sets the Stealth Air Box Intake apart from the rest is that it's incredibly stealthy and low profile. Where other cold air intake pipes are flashy and can attract unwanted attention, these Stealth Air Box Intake kits do the exact opposite.
Superior Heat Dissipation – Most intake kits are cheap pipes that are exposed to engine heat, which can quickly become heat soaked. The all new stealth air box kit helps to shield the air filter element from being affected by engine heat. The casing of these Weapon-R Stealth Air Box Intake kits utilize their unique formulated coating on the housing and the thermal barrier effect integrated into the filters.
Superior filtration – Weapon R has been manufacturing excellent, innovative air filters for years, and they've done it again with these Stealth Air Box Intake kits. Using a unique red thermal barrier filter, these air intake kits can filter out the unwanted particulates in the air. The result? Fresh, cold and dense air headed into your engine, producing more power.
Air Velocity – Mounted into the front of your engine bay, these Weapon-R thermal Stealth Air Intake Systems allow fresh incoming air to head into the engine. The result is a denser air charge that has more velocity than the traditional air intake kit.
What the Stealth Air Box Intake fits
Want to learn more about the Weapon-R Stealth Air System? Have any questions about this kit? Leave us a message below and let us know! For more information head over to check out Weapon-R's Twitter or Facebook account.