With the arrival of Honda's new Earth Dreams engine, the K series swap could become more popular as time goes on. While the VTEC K series engine swap won't ever approach the popularity of the previous DOHC B series, this K swapped Porsche 911 shows that the K series engine swap is alive and well.
You'll have to see this turbocharged K swapped Porsche 911 to believe it yourself. Built by Scotty G, this Porsche 911 is one of the most unique K series swaps you'll ever see. Check out this incredible turbo VTEC K swapped Porsche 911 build below.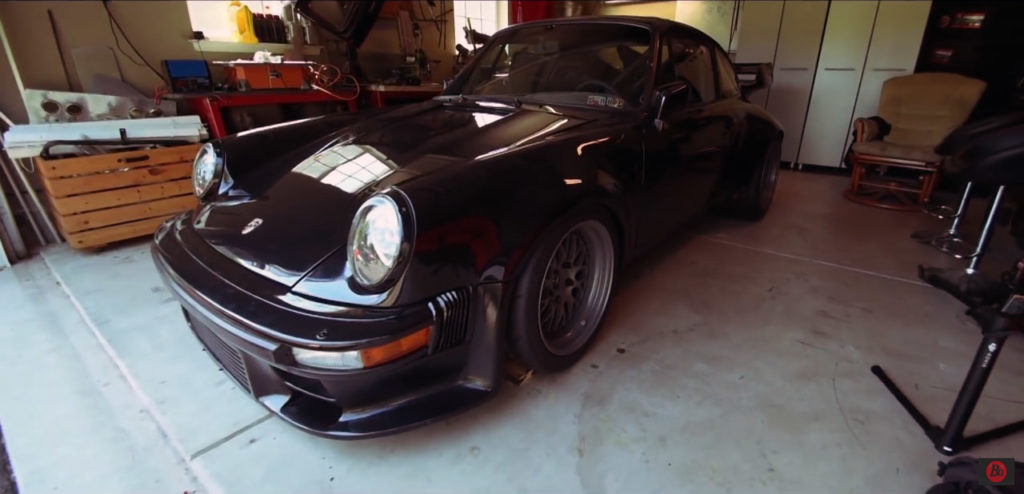 K swapped Porsche 911 – The Build
Sitting in the back of this Porsche 930 is a K20A2 powerplant mated to a custom transmission. Swapped from a Acura RSX Type S, this K swapped Porsche 911 is paired to a single Garrett GTX3076 turbocharger as well. Internally the K20A2 is just about stock outside of some valvetrain upgrades and a set of Stage 3 camshafts.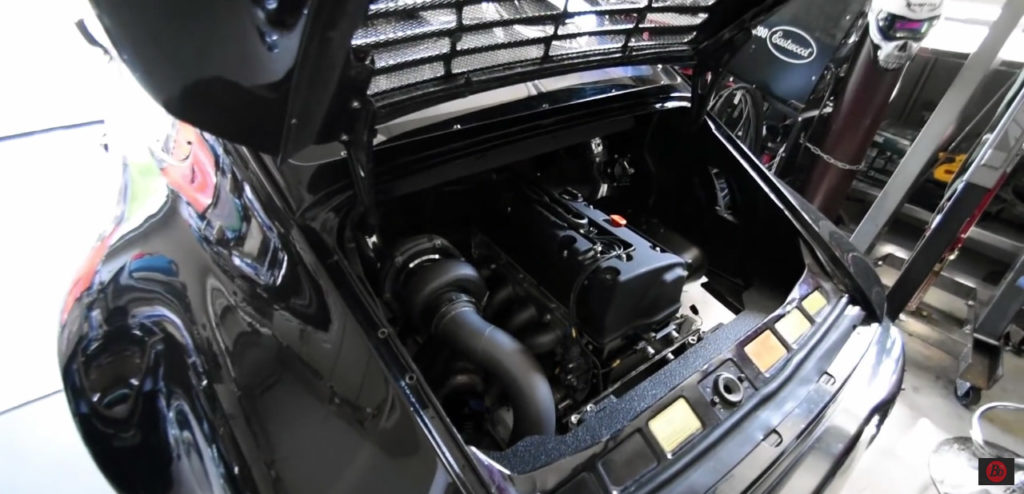 A careful look around the video profiling the Porsche K swap shows a great deal of detail around the rear hatch. There's several vents cut into the rear glass, most likely to improve cooling and allowing the VTEC K series engine swap to breathe.
There's no doubting the amount of custom K series swap parts needed to make this monster live. Not much is said about the drivetrain or transmission layout, but we've reached out to the owner in an attempt to get some details. Whatever the case may be, Scotty G's turbo K swapped Porsche 911 is wicked.
With the aggressive cam profile, this K swapped Porsche 911 probably sounds every bit as mean as it looks. Watching this highlight video shows off the amount of care and dedication that this K swapped Porsche 911 build must have taken. The interior rollcage, the racing seats and the meticulous overall finish of this K swap makes it one of the most unique we've ever seen.
What do you think about this incredible build? Leave us a comment below and let us know! For more incredible builds, videos and automotive news, subscribe to My Pro Street or follow us on Facebook!