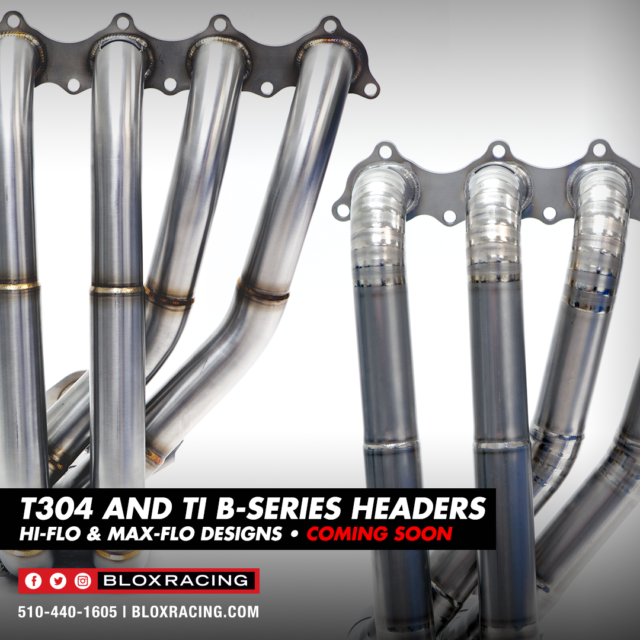 BLOX Racing has been at the forefront of all motor Honda engineering for many years now, and they've done it again with these all new Hi Flo headers. These new B series headers are easily one of the most affordable on the market given the performance they provide.
The new BLOX Racing headers come in both Hi Flo and Max Flo designs. For all motor VTEC enthusiasts, it's easily one of the best choices on the market. The BLOX Hi Flo headers are also excellent for that reliable LS VTEC build you've been working on. For higher compression or larger displacement VTEC setups like a CR-VTEC, go with a Max Flo.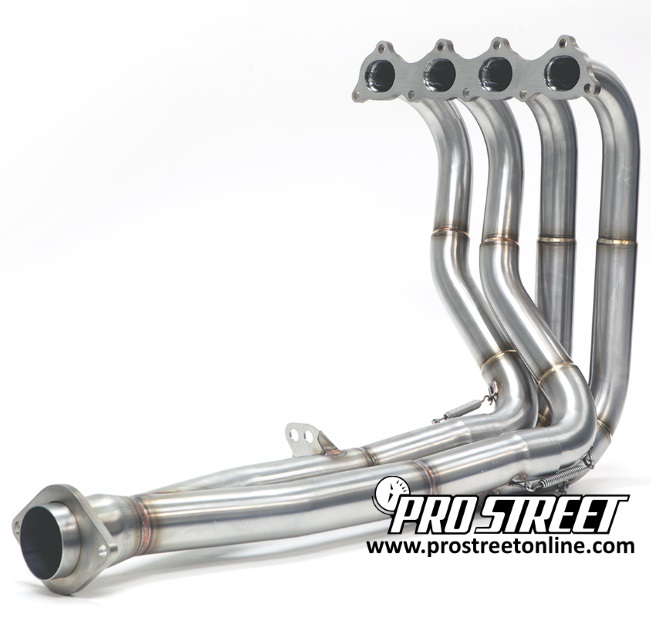 Differences between Max Flo and Hi Flo Headers
When you are trying to decide between the BLOX Hi Flo and Max Flo headers, it can be confusing. The important thing to realize is that you don't want to overdo it. Simply jumping to the Max Flo B series header isn't the best idea. The reasoning behind this logic is velocity.
BLOX Racing has carefully designed Hi Flo headers to increase mid-range and peak horsepower. Each set of new BLOX Racing headers are also optimized to deliver more torque throughout the RPM range. But you don't want to go too large when picking your exhaust header out.
That's why for normal VTEC compression ratios and builds, the Hi Flo headers are the one of choice. When you are using higher compression in your VTEC build, or you've got a CR-VTEC monster, step it up to the Max Flo headers.
What makes the Hi Flo headers so good?
Each set of Hi Flo headers from BLOX Racing utilizes a set of stepped tubes for maximum flow and efficiency. Coupled with the low price point, there's simply no better race header available.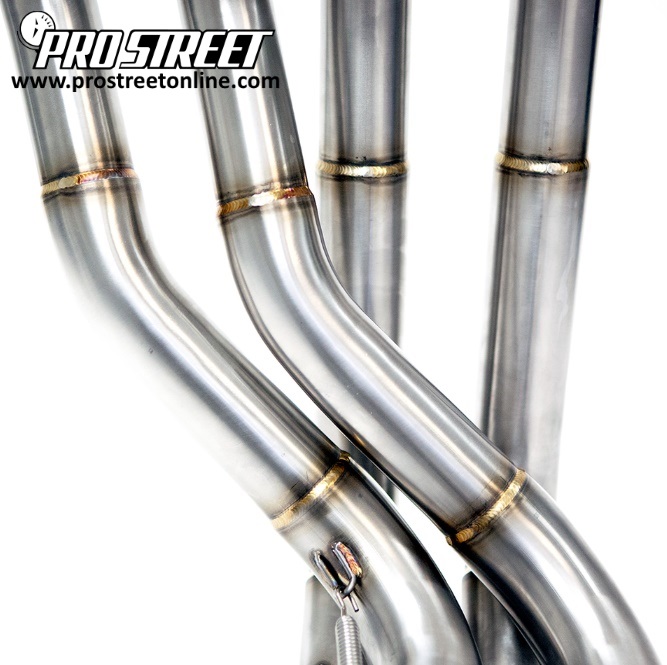 All of the Hi Flo headers from BLOX come available in true T304 stainless or titanium builds.
This gives you an excellent choice for weight and heat dissipation characteristics.
BLOX Racing Hi Flo headers titanium headers are built and engineered with the highest level of craftsmanship. Every titanium Hi Flo header from BLOX is handmade and hand TIG-welded.
What size are the BLOX Hi Flo Headers?
Depending on your flavor, the new BLOX headers change in header pipe OD or size. The Hi Flo headers are broken down in sizes; (OD) 42mm -45mm -51mm. The Max Flo headers on the other hand are; 45mm-50mm -55mm (OD).
BXEX-00500
Hi-Flo header; T304
BXEX-00500-TI
Hi-Flo header; Ti
BXEX-00501
Max-Flo header; T304
BXEX-00501-TI
Max-Flo header; Ti
Want more information about the BLOX Hi Flo headers? Head over to our online store to learn more or leave us a comment below and let us know! Subscribe to My Pro Street today or follow us on Facebook for all the latest in automotive tech news and How To Guides.