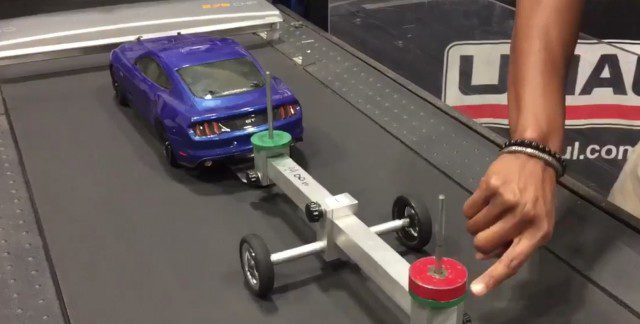 Before you prep any trailer for a tow, you've got to know how to properly load it. This great video from UHAUL shows you just how to properly load any size trailer the right way. Whether you are towing your race car, or moving across the state, you need to distribute weight properly on your trailer.
This video clip shows you the difference between a properly loaded trailer and a dangerous towing condition. It doesn't take a rocket scientist to see that placing weight on the front of the trailer is imperative to control and safe towing. Check out the video below for more information on how to properly load your trailer, no matter what you are towing.
What happens when you don't properly load your trailer
Great demo by @uhaul today @CVSA Conference shows affect of weight distribution on trailer #weightforward #trailer. pic.twitter.com/veefMuWC4v

— OPCVC (@OPCVC) September 22, 2016
It takes just a bit of weight distribution on the sample trailer to see the incredible difference in control. Although the test vehicle on the smaller scale sample is a Ford Mustang, it's safe to say that any vehicle will react in the same way.
By watching this properly load UHAUL video, you can easily see the keys in loading your trailer the right way. If you are preparing to tow something for any distance, or know someone that's planning to, make sure to share this important video. It could mean the difference between a safe and successful tow, and having a serious accident.
What do you think about this video on how to properly load any trailer? Do you have a story to share about your improperly loaded trailer? Leave us a comment below and let us know! For more information or automotive news, make sure to subscribe to My Pro Street or follow us on Facebook for daily car news delivered daily!