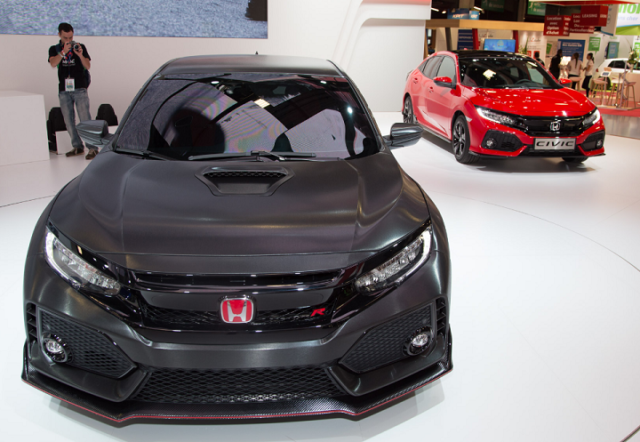 The term prototype has always been used by Honda to specify a model that's almost ready for production. Which means that the recent debut of the Honda Civic Type R prototype means good things for Honda fans stateside. The new Honda Civic hatchback has been teased for quite some time, and the excitement is at an all time high.
With the new 2017 Honda Civic set for release next spring, the Honda Civic Type R prototype definitely raises the stakes. Traditionally the prototypes in Honda's past have not strayed far from the production version, which is good news for Honda enthusiasts.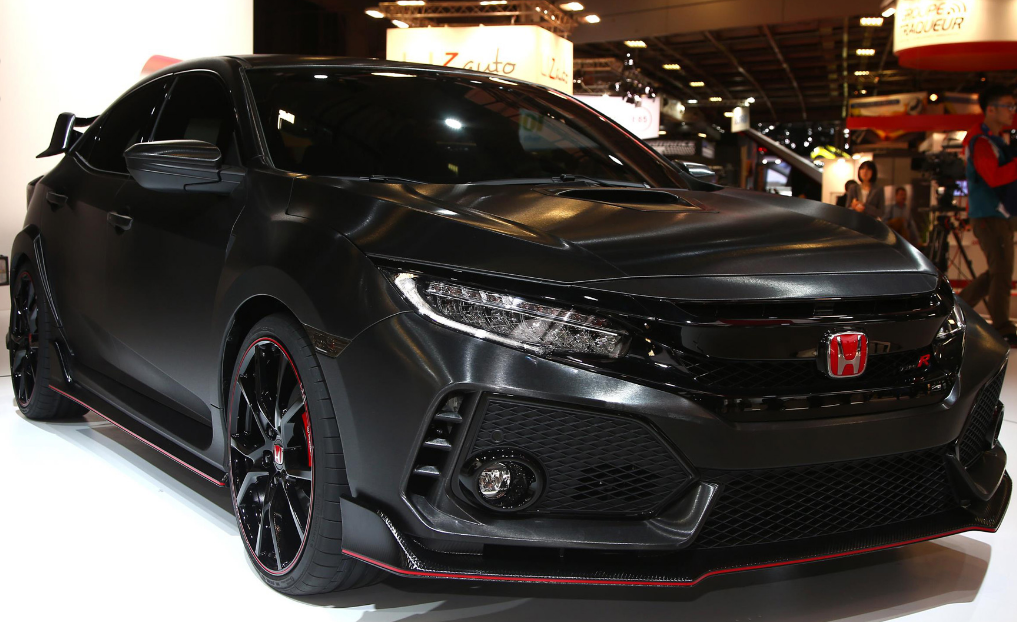 Honda Civic Type R Prototype Revealed at Paris
Honda brought their prototype Type R to the 2016 Paris Auto Show, and it didn't disappoint. The Honda Civic Type R prototype was every bit the hot hatch that many of us projected when news of the Type R was confirmed.
If the images from the Paris Auto Show are any indication, the 300 horsepower turbocharged VTEC Civic Type R may bring back the glory days of Honda hatchback tuning. At the heart of the new Type R is the turbo VTEC engine, coined Earth Dreams. It's the new VTEC engine for the future of Honda, and it's delivered in three delicious displacements and power levels.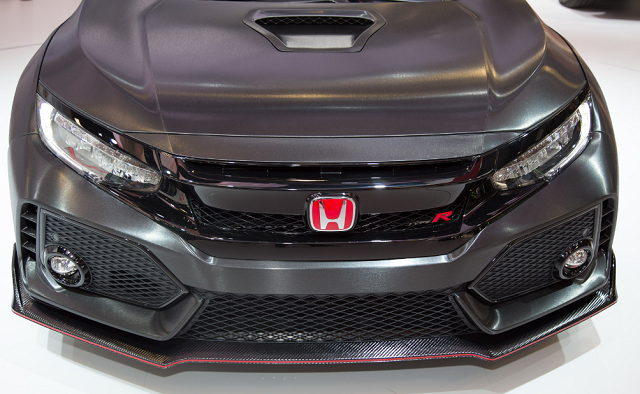 As the first ever Type R badged Honda to arrive stateside, the Honda Civic Type R prototype looks incredible. The initial impressions of the prototype shows off the aggressive front bumper and fascia, along with huge fender flares and a large turbo wing.
There's also a ton of carbon fiber put at work in the new prototype. The Type R front end incorporates a low slung front splitter along with a rear wing splitter in carbon fiber. Carbon fiber also accents several of the interior panels, which gives the Honda Civic Type R prototype a truly race like feel.
At each corner the prototype is fitted with 20 inch rims and 245 tires, with accents that match the traditional Type R red. Although the Honda Civic Type R prototype won't supposedly change much from the production unit, it will most likely come with 19 inch rims instead of 20s.
We are excited to bring you more news about the Honda Civic Type R prototype, just a few weeks before the 2016 SEMA Show. Want more news and automotive updates on the Honda Civic Type R? Subscribe to My Pro Street and follow us on Facebook for all the latest.