Gymkhana videos are quickly becoming the drift video of choice, and the latest has finally dropped. Just a few months after the successful Gymkhana 8 in Dubai, Ken Block is at it again in Gymkhana Nine. Taking place in an industrial setting, Gymkhana Nine shows off the full power of the popular drift Ford.
Anyone who is a fan of drift videos can instantly recognize the livery of Block's Focus. Speaking of which, Gymkhana Nine added some additional graphics to the side of the famous Ford. Partnering up with Forza Horizon 3, the Hoonigan gang bring you another epic Gymkhana video.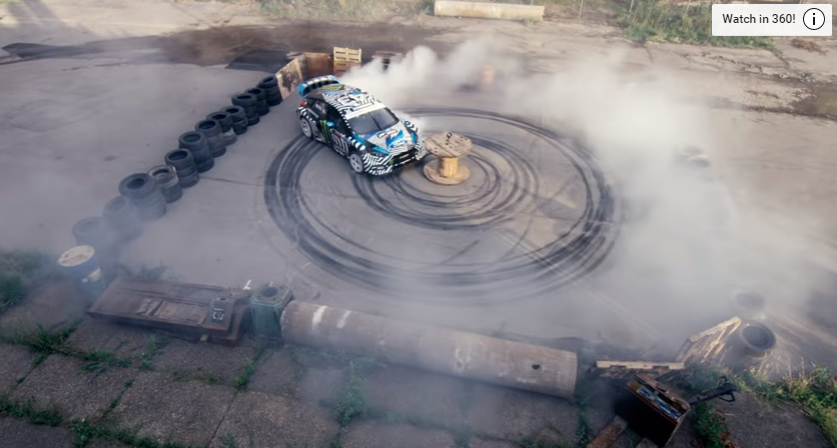 Some of the highlights in Gymkhana Nine include the staple slow motion wall scrapes, and now has a 360 degree rotational option as well. Some of the 360 / Virtual reality highlights of Gymkhana Nine are brought to you below.
Make sure to crank up the sound and immerse yourself in another raw and incredible drift video brought to you by Ken Block. The Gymkhana Nine video really showcases the ability of the Focus and paired with Block's amazing skill and steel nerves, it's a symphony for drift fans everywhere.
Unlike Gymkhana 8, #Gymkhana9 didn't have much hype or buildup but it definitely delivers in every single way. Ken Block is continuing to build his reputation as one of the most famous drifters out there, and his work with the Hoonigan gang is enjoyed around the world. The Gymkhana name is quickly becoming the gold standard in drift videos, and for good reason.
What do you think about the all new Gymkhana Nine video? Which Gymkhana is your favorite? It's definitely a hard choice given all the different backgrounds and themes for the Gymkhana videos so far. Let us know in the comment box below and for more drift videos, subscribe to My Pro Street today or follow us on Facebook.